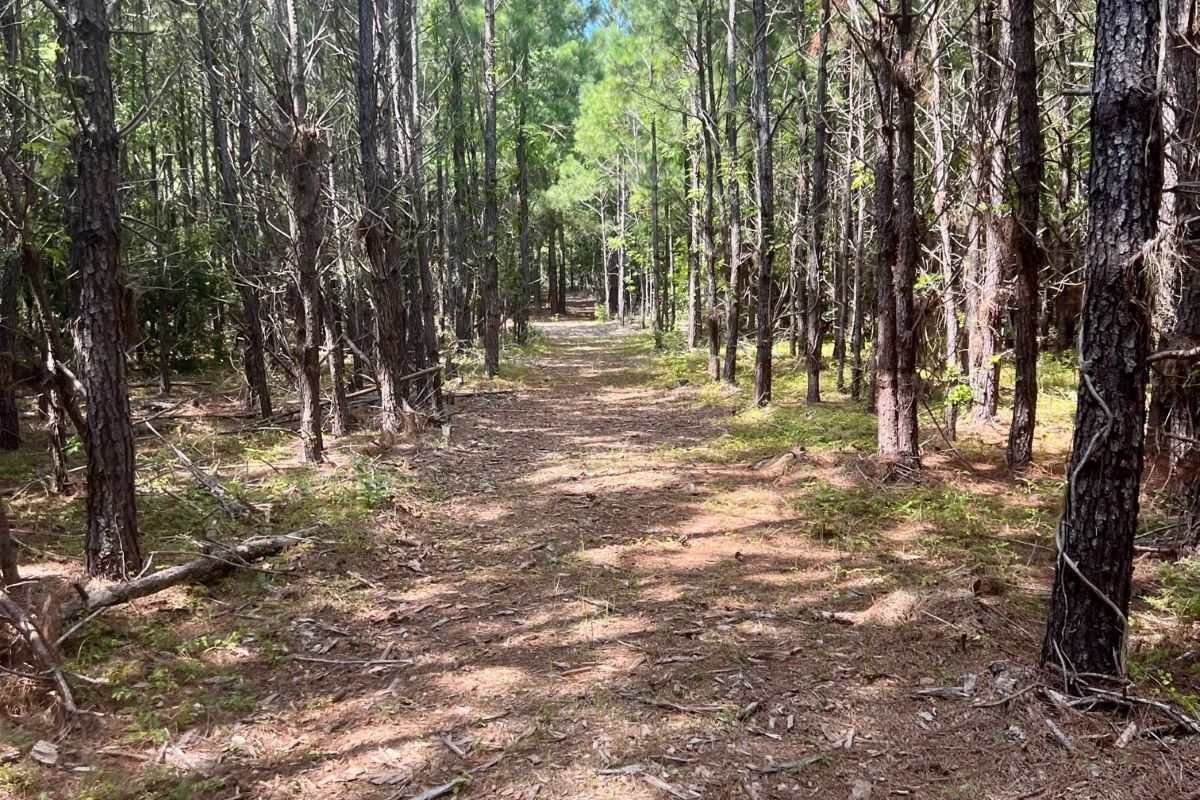 Three trail improvement projects in eastern North Carolina have been awarded about $260,000 in grants through the state's Recreational Trails Program.
The North Carolina Department of Natural and Cultural Resources announced Thursday the 17 statewide awards totaling $1.6 million for new trail construction, river access, boardwalk extension, trail rehabilitation, surface enhancement, and expansion.
"Trails promote healthy living, improve quality of life, and boost the economy," said Department of Natural and Cultural Resources Secretary D. Reid Wilson. "As we celebrate 2023 as the Year of the Trail in North Carolina, it's wonderful to see projects funded from Cape Carteret to Asheville that will serve residents and visitors whether they enjoy hiking, climbing, paddling, mountain biking, or all of the above."
The North Carolina Coastal Federation has been awarded $62,283 to build wooden walkways on the hiking trail at its new facility, the Center for Coastal Protection and Restoration, a representative said. The center will be constructed on a 77-acre site between N.C. 24 and Bogue Sound in Carteret County, along with a county park and boat ramp. The Coastal Federation publishes Coastal Review.
The town of Cape Carteret was awarded $100,000 to construct a section of its multi-use trail. The existing multi-use trail is around 2.4 miles along N.C. 58, N.C. 24, and Taylor Notion Road. Once complete, the trail is expected to be about a 3.5-mile loop in the center of town.
Cape Carteret Town Manager Frank Rush told Coastal Review that the town is pleased to be awarded the grant, and appreciates the support from the Recreational Trails program.
The grant, he explained in an email, will be used to finish a segment along Taylor Notion Road, and to augment other funds in completing the final milelong segment along Taylor Notion Road and N.C. 58 later this summer and fall.
The U.S. Forest Service has been awarded $99,968 for surfacing enhancement for the more than 20-mile Neusiok Trail through Croatan National Forest. Towns near the trail are Havelock, Newport, Morehead City and Beaufort.
The N.C. Trails Committee also awarded funds to larger projects in the western part of the state, and smaller safety and education grants were awarded to nonprofit organizations such as the Friends of the Mountains-to-Sea Trail and Latinos Aventureros for trail maintenance and outdoor training. A full list of recipients can be found on the website.
The Recreational Trails Program is administered by the Division of Parks and Recreation's State Trails Program, a part of DNCR. It is a federal grant program using Department of Transportation funds designed to help states provide and maintain recreational trails for both motorized and non-motorized recreational trail use.