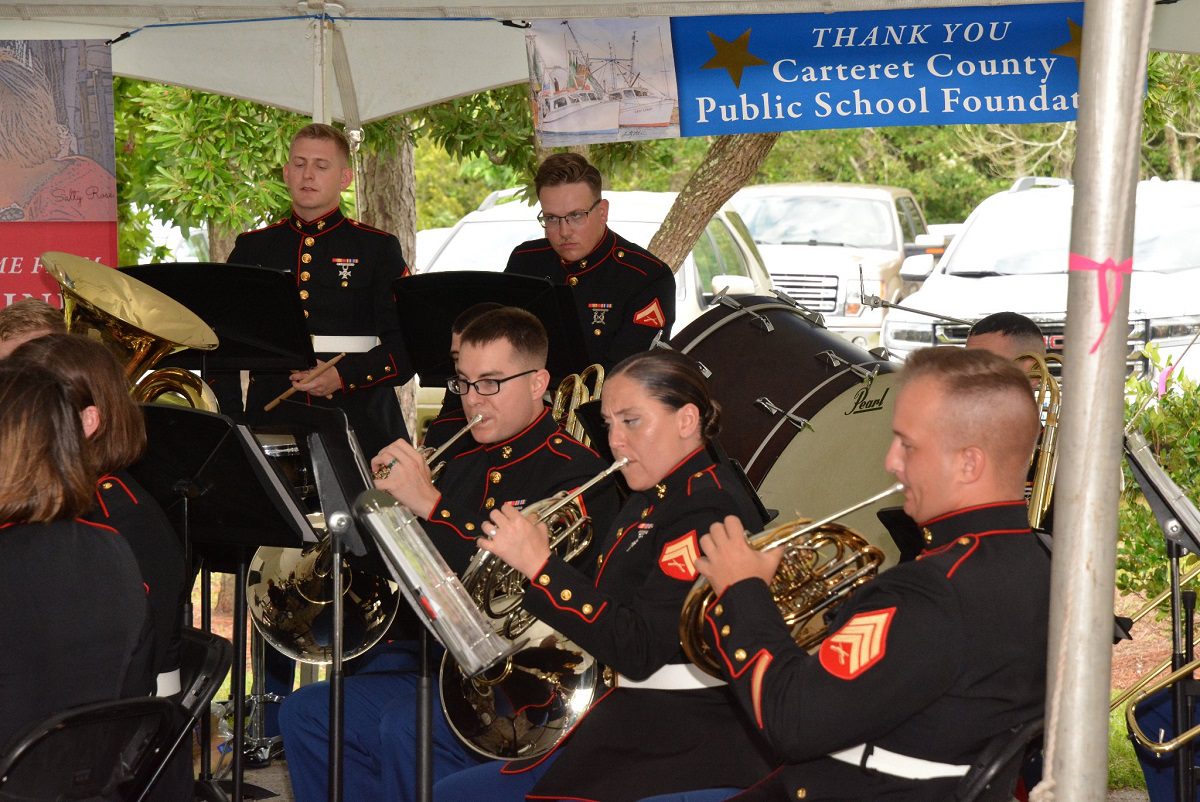 The Core Sound Waterfowl Museum and Heritage Center on Harkers Island is hosting its All-American Shrimp Fry July 8 to show appreciation for what organizers call "all the men and women who keep us safe during storms, pandemics and community emergencies" with dinner and a concert.
All active military, veterans, healthcare workers, teachers and school staff, first responders and line workers can register online now for their complimentary local shrimp plate.
Cost is $20 for other attendees and there will be free hot dogs for the kids. Organizers encourage purchasing plates online because the event typically sells out.
Plates are to be served at 4 p.m. The U.S. Marine Corps 2nd Marine Aircraft Wing Band is set to perform at 5 p.m.
During the community event, a Down East bake sale is expected to begin around 2 p.m., and there will be children's activities, carving demonstrations, antique car displays and a silent auction.
There are opportunities to volunteer during the event and help sponsor. Contact the museum at 252-728-1500 for questions or at www.coresound.com.