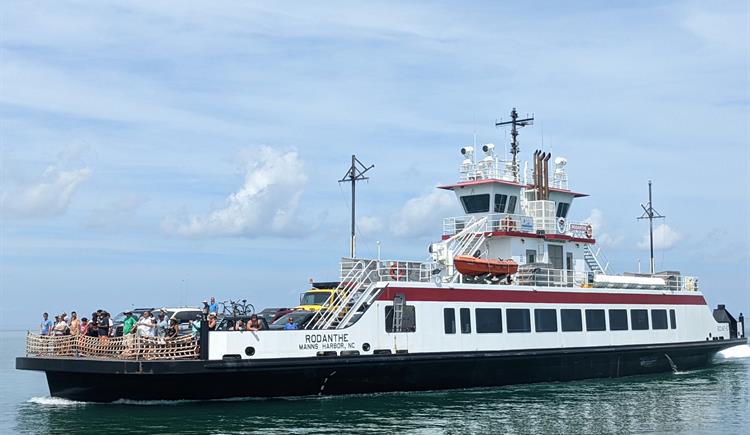 Passengers can register online to receive route-specific alerts by text or email when there are interruptions to state ferry schedules.
The new Ferry Information Notification System, or FINS, will give passengers the option to receive alerts directly from ferry terminals when a departure is delayed or canceled, or when service resumes after a service suspension, North Carolina Department of Transportation officials said Monday.
"This is going to be a major benefit for our passengers," Ferry Division Director Harold Thomas said in a statement. "Getting timely information on schedule interruptions will allow ferry riders to make informed decisions on when and where to travel."
Visit www.ncdot.gov/fins to sign up. Data rates may apply for SMS messaging. Unsubscribe at any time by texting 'STOP' after receiving a text alert.
Ferry Division staff have used route-specific Twitter accounts to announce schedule interruptions, but users have stated a preference for having those notifications sent directly to them. Staff will continue to send out notifications on Twitter while users transition to the new FINS system.
The FINS system is currently in its beta-testing phase, with full implementation expected later this spring. Comments or feedback on the new system can be submitted through NCDOT's Contact Us application.