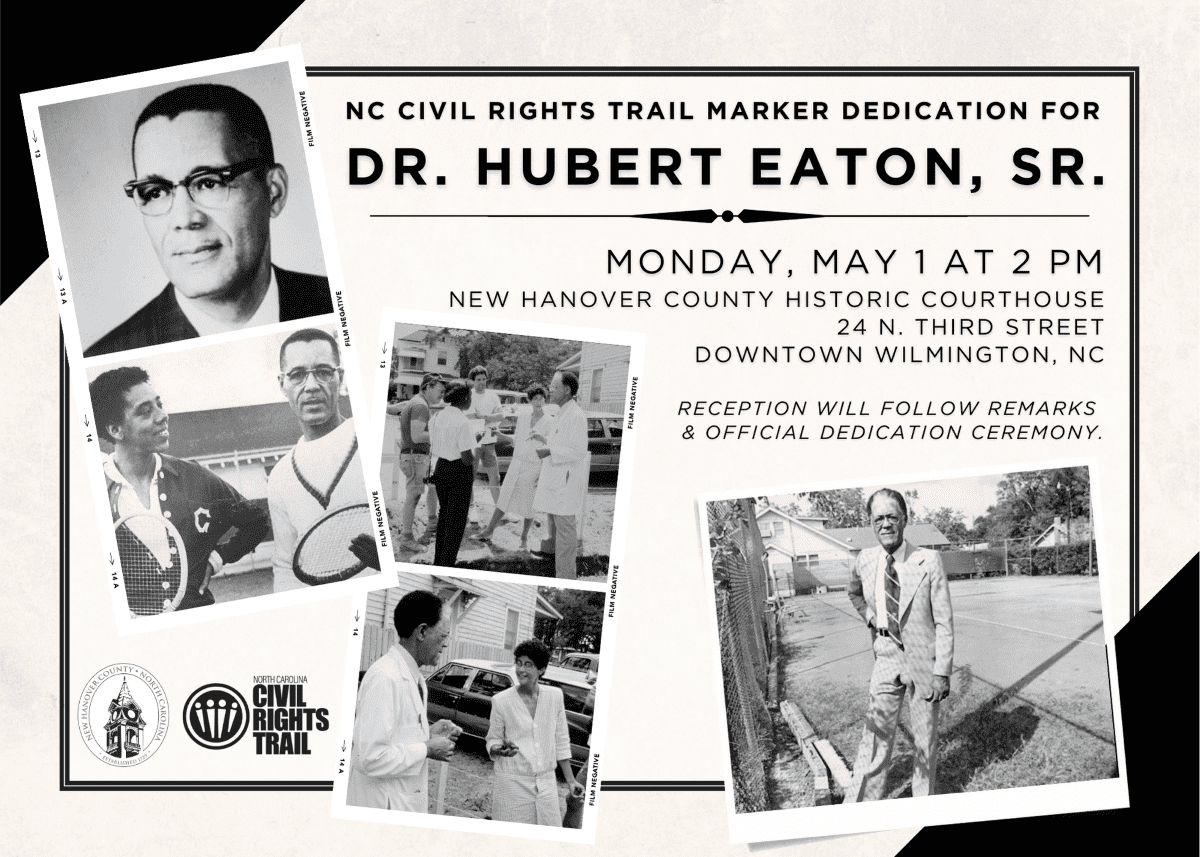 The life and work of Dr. Hubert Eaton will be commemorated with a North Carolina Civil Rights Trail marker in front of the historic downtown courthouse in Wilmington.
A ceremony is set for 2 p.m. Monday, May 1, inside the assembly room on the third floor of the courthouse.
"Dr. Eaton was a pioneer in New Hanover County, working for decades to right racial injustice and promote equality in our community," Linda Thompson, New Hanover County Chief Officer for Diversity and Equity, said in a statement. "He pushed for desegregation of our schools, hospitals and other public facilities, helping change the rules and create opportunities for minority residents that had previously been denied to them. We are excited to honor Dr. Eaton's legacy with this permanent reminder of his efforts."
Born in Fayetteville, Eaton trained to be a physician at the University of Michigan Medical. He and his wife, Wilmington native Celeste Burnett resided in Wilmington. They had three children.
Eaton led efforts related to Civil Rights, including the desegregation of New Hanover County Schools, the University of North Carolina Wilmington, Wilmington's Municipal Golf Course and the YMCA, according to the county.
He and medical colleagues Dr. Daniel Roane and Dr. Samuel Gray fought for medical privileges at James Walker Memorial Hospital in the 1950s and 1960s to get minority residents access to the highest level of care in the community.
Eaton was an avid tennis player who mentored International Tennis Hall of Famer and former Wimbledon champion Althea Gibson. He also served as American Tennis Association president for 10 years.
The Civil Rights Trail marker is one of 50 being installed throughout the state since 2021, highlighting the efforts of civil rights leaders throughout the state.