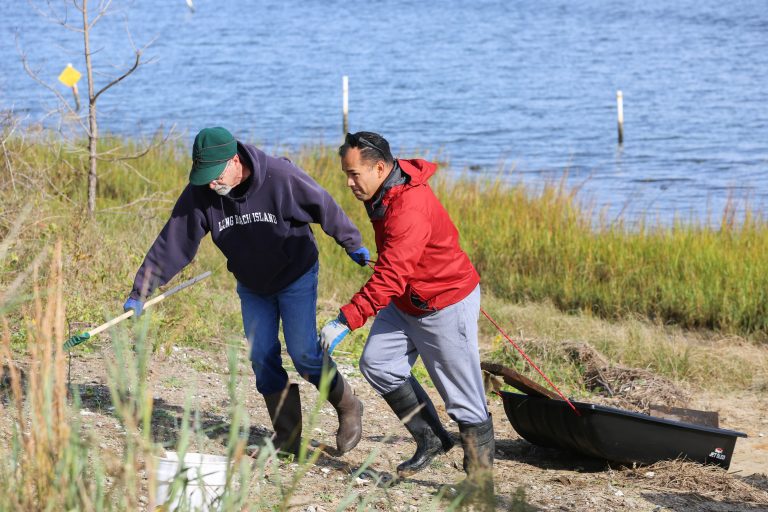 Discover more coastal celebrations and programs at Earth Day 2023.
Celebrate Earth Day by volunteering for a cleanup at Morris Landing Clean Water Preserve in Holly Ridge from 12:30-2:30 p.m. Friday, April 28.
Volunteers will work to remove marine debris from the estuarine shoreline, roadside and oyster shell and help maintain the living shorelines by replacing and adjusting oyster shell bags on the reef.
The North Carolina Coastal Federation is coordinating the cleanup. No special skills or knowledge are required.
Organizers recommend dressing for the weather in clothes that are comfortable and that can get dirty, and bringing a reusable water bottle, hat and sunglasses. Closed-toe shoes are required. Volunteers younger than 18 must have a parent or legal guardian with them.
Gloves, boots, trash pickers and trash bags will all be provided as well as a light lunch and refreshments. A portable toilet and parking will be available on-site.
The project has been made possible through support from Coastal Federation members, National Fish and Wildlife Foundation, North Carolina Land and Water Fund, National Oceanic and Atmospheric Administration Marine Debris, The Orton Foundation and through state-appropriated funding from state Department of Environmental Quality.
The Coastal Federation publishes Coastal Review.