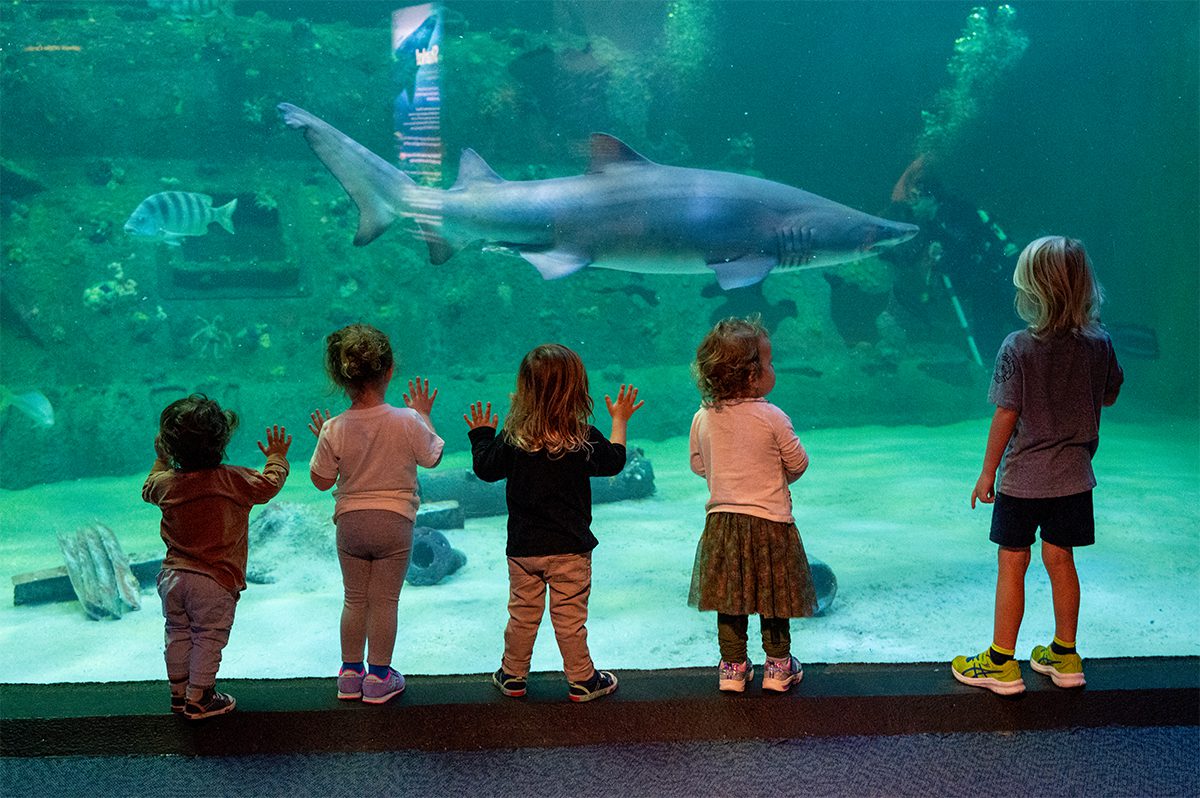 Discover more coastal celebrations and programs at Earth Day 2023.
Party for the Planet series is a more than monthlong celebration of Earth's biodiversity with the North Carolina Aquarium at Pine Knoll Shores.
The series kicks off on Earth Day Saturday with activities inside the aquarium, continues on Endangered Species Day May 20, and ends on World Ocean Day June 8.
Organizers have planned presentations, up-close animal encounters and nature-based activities focused on the year's theme, "Spring into Action."
"Celebrating Party for the Planet is important because it's an opportunity to show our appreciation for wildlife by learning about conservation issues, and also participating in those efforts," Aquarium Educator Sarah Wright said in a release.
Throughout the aquarium, there will be education stations on native plants and pollinator gardens, North Carolina sustainable seafood, recycling, and citizen science projects like City Nature Challenge, FrogWatch USA, North Carolina King Tides Project, and Spot A Shark USA.
Admission to Party for the Planet is free with admission or membership. Tickets must be ordered online.
"Our goal for Party for the Planet this year is to introduce different ways aquarium visitors and community members can contribute to local and global conservation. Whether a person chooses to plant a pollinator garden, participate in a habitat restoration, or start recycling at home, every little bit can have a positive impact," Wright said.
In addition to the on-site events, the aquarium will host the following community-focused events at no charge where anyone can contribute to the preservation and protection of our local ecosystems:
Teacher Workshop April 30 for third through 12th grade teachers. The free workshop offered by the aquarium aims to help bring climate science understanding to the classroom. Teachers who register for the free event will learn how to introduce students to climate science and how changes to our global environment are impacting our communities. Register online.
Suds for Sharks 5:30 p.m.-8 p.m. May 19 at Crystal Coast Brewing Co. in Atlantic Beach. There will be shark conservation speakers, a silent auction of shark-themed swag, food truck and the brewery will have a specialty brew for the shark-themed fundraising event. Suds for Sharks is a free event, no registration required, and all donations will go to the Association of Zoos and Aquariums conservation program, Saving Animals From Extinction's shark conservation program.
Habitat Restoration May 25. Join the aquarium education team and the North Carolina Coastal Federation for a few hours to plant marsh grass that helps restore the shoreline. The event is free and requires advance registration.
For more than 20 years, Association of Zoos and Aquariums-accredited zoos and aquariums across the nation have hosted Party for the Planet events. It's the fifth year for the "Spring into Action" campaign with support from the Disney Conservation Fund. The campaign goal is to provide family-friendly, conservation-based events and volunteer opportunities that improve the health of our planet's habitats and ecosystems.
For more information on aquarium activities, visit the website.
The Coastal Federation publishes Coastal Review.