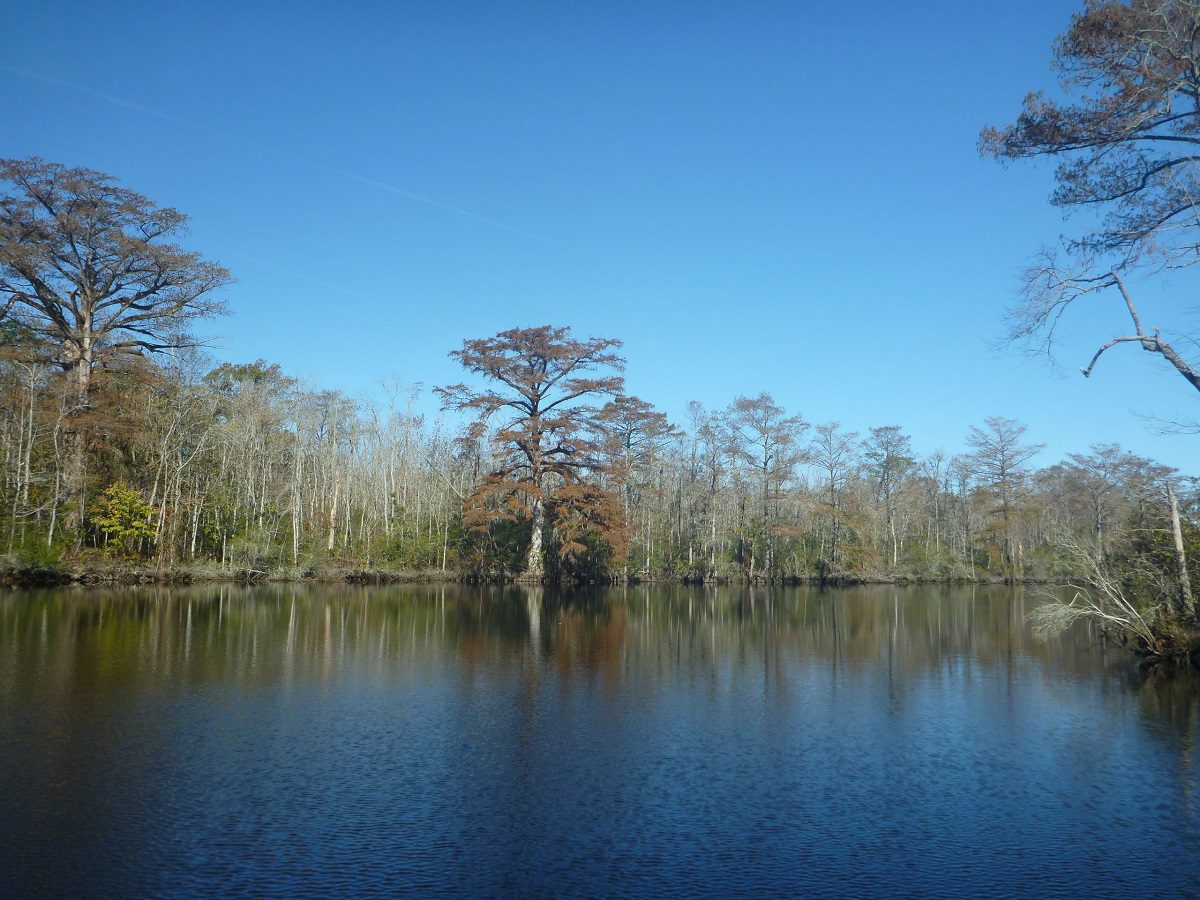 More than 1,600 acres in the coastal plain will be added to the North Carolina Registry of Natural Heritage Areas.
Weyerhaeuser, the largest private landowner in the North Carolina, has made an agreement with the state officials to voluntarily set aside eight tracts for the conservation of rare species and high-quality natural communities, such as tidal swamps and bottomland hardwood forests, the state announced Tuesday.
The Registry of Natural Heritage Areas is maintained by the state's Natural Heritage Program, part of the state Department of Natural and Cultural Resources.
"Natural Heritage Registry agreements are voluntary, developed between landowners and the state to manage and protect properties with rare plants, animals or other outstanding natural elements," Reid Wilson, secretary of the N.C. Department of Natural and Cultural Resources, said in a statement. "This agreement will help protect several rare and endangered plants and animals in the Coastal Plain, some of which, like Coastal Goldenrod, are extremely rare."
The eight sites to be added to the registry are the following:
Clarks Landing Goldenrod Site: 213 acres in Pender County.
Cutgrass Bay: 100 acres in Sampson County.
Eastern Gum Swamp: 194 acres in Beaufort County.
Hood Creek Floodplain and Slopes: 90 acres in Brunswick County.
Pantego Swamp: 311 acres in Hyde County.
Salmon Creek Swamp: 120 acres in Bertie County.
South River Swamp: 30 acres in Sampson County.
Upper Pungo River: 551 acres in Hyde County.
These registered natural areas that will remain in Weyerhaeuser's ownership provide important wildlife habitats and contribute to landscape resilience, state officials said, adding that while public benefits are protected by the agreement, the agreement does not allow for for public access.
"We are always happy to protect natural areas that have special value to our communities," said Jocelyn Wilson, region manager for Weyerhaeuser. "This partnership with the Department of Natural and Cultural Resources is a great opportunity to contribute to our state's unique Natural Heritage Areas and preserve rare, native species."
Weyerhaeuser Co., began operations in 1900 and is one of the largest manufacturers of wood products in North America. The company owns or controls around 11 million acres in the country and manage timberlands under long-term licenses in Canada. The company has lumber mills in Greenville, Plymouth and New Bern, and the Washington operations office in Vanceboro.