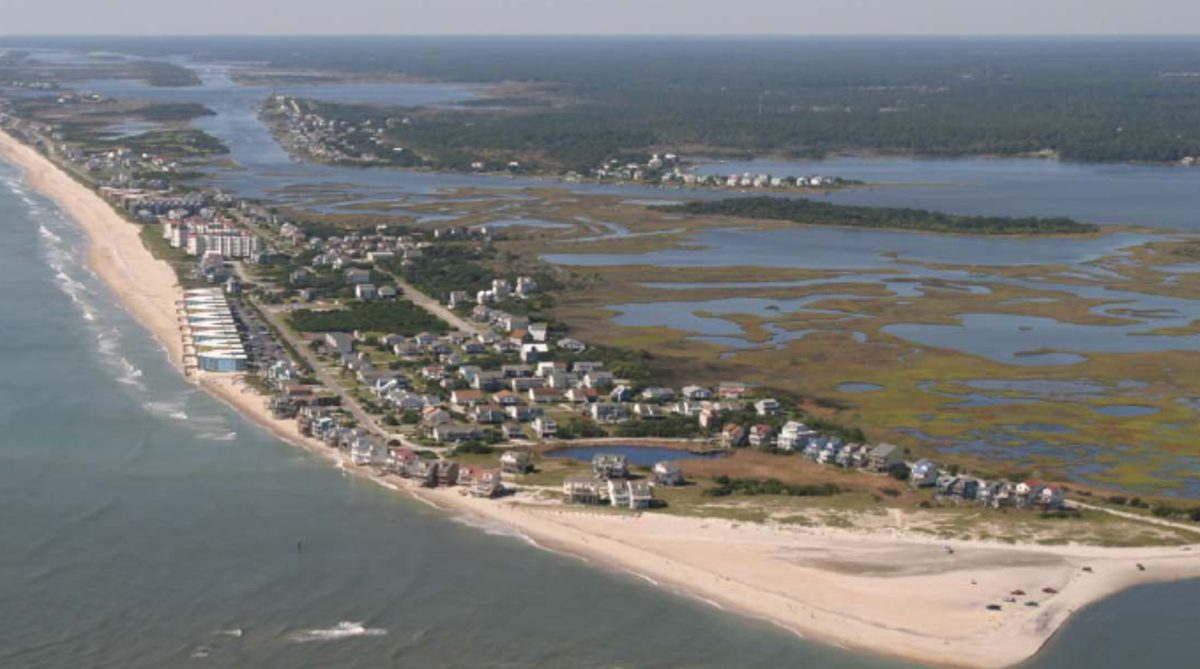 A proposed management plan for New River Inlet in Onslow County calls for building a terminal groin at the erosion-battled north end of Topsail Island.
The U.S. Army Corps of Engineers' Wilmington District earlier this week published a notice of intent to prepare an environmental study for North Topsail Beach's proposal to protect its shoreline.
The New River Inlet Master Management Plan for the north end of town includes building the hardened erosion control structure on the southwest shoulder of the inlet and placing fill material along the ocean shoreline.
This proposal comes years after North Topsail Beach attempted to curb chronic shoreline erosion at the north end by realigning the inlet channel and periodically renourishing the beach.
The realignment proved futile, the erosion rates at the north end only increased and the sand injection onto the beach rapidly washed away.
In 2014, the town applied for an emergency permit to build a sandbag revetment in front of homes, condominiums and infrastructure threated by the encroaching ocean. The town early that following year built about a 2,000 linear foot-long revetment, one that has been extended today to upwards of 3,600 linear feet.
Public comments will be taken after the draft environmental impact statement is released at a future date.
More information is available at https://saw-reg.usace.army.mil/PN/2023/SAW-2016-02091-PN.pdf