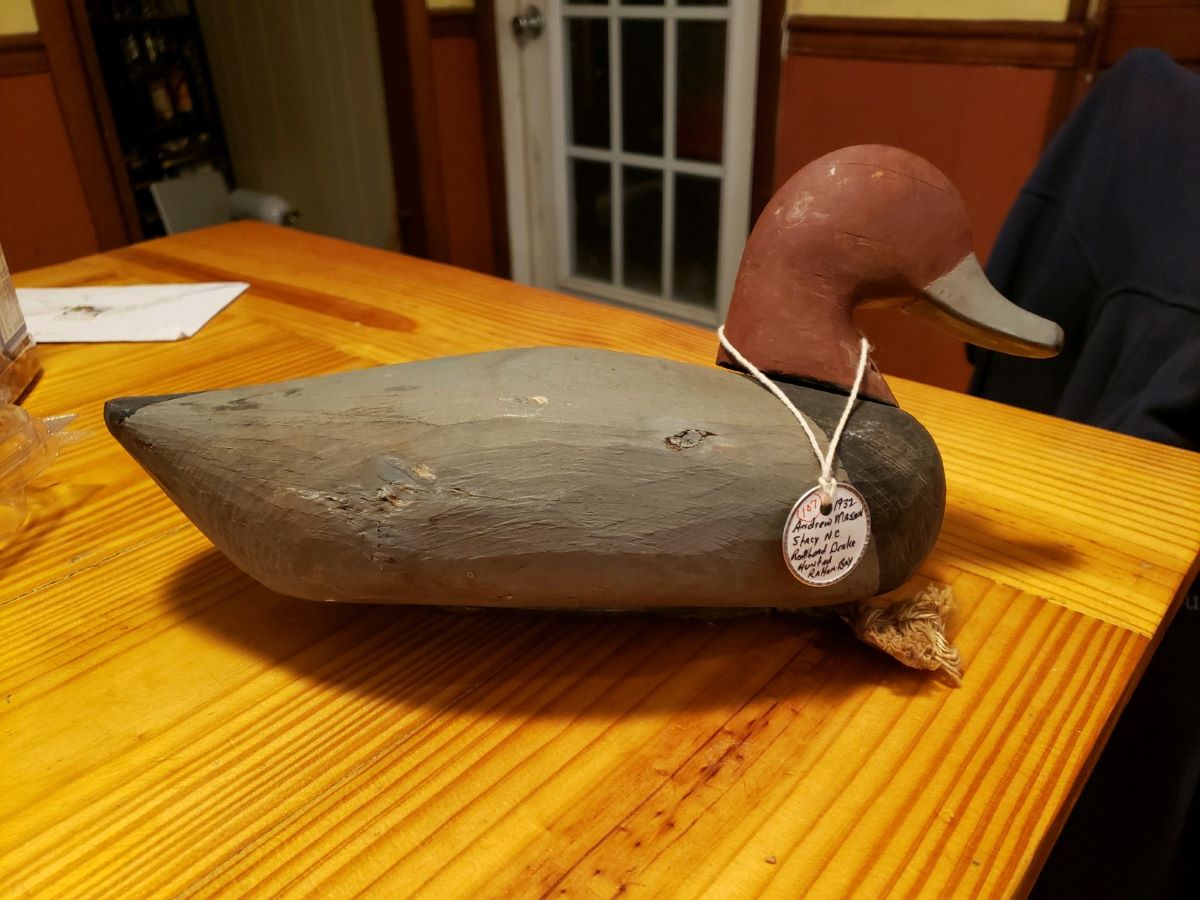 The theme for the winter edition of Taste of Core Sound set for the evening of Feb. 24 is "Back Home Again."
The fundraising event at the Core Sound Waterfowl Museum and Heritage Center on Harkers Island is the first to be held at the museum since before Hurricane Florence in 2018, Executive Director Karen Amspacher told Coastal Review.
Taste of Core Sound programs had been held in the winter and summer in the museum for years but the last was the summer of 2018. The hurricane that hit in September that year caused extensive and costly damage to the museum.
"Thanks to Sammy (Boyd) at Southern Salt, we were able to hold this event there for the Winter Taste 2019 and 2020, but then COVID came and Taste was put on hold," Amspacher explained. Southern Salt is a downtown Morehead City restaurant.
"We are eager for folks to come and enjoy the gallery and all the building improvements — that we continue to work on — and spend some time visiting and enjoying the old-home cooking that the Taste of Core Sound is famous for," Amspacher said. "Our cooks are back in the kitchen stewing redheads and oysters, frying fresh bay scallops, roasting pork tenderloins, and the list goes on."
The evening begins at 6 p.m. with oysters on the half shell followed by family-style dinner of stewed oysters, fresh bay scallops, hot crab dip, seafood casserole, wild game, pork tenderloin, collards, sweet potatoes and more, plus, Harkers Island lemon milk pie for dessert.
In celebration of the bay scallop season, a special item on the menu are fresh local scallops. The scallops are "a treasured reminder of what Harkers Island was 'back in the day' when scallop-houses were alive with women shucking all day and all night," organizers said.
Dr. Stan Rule is the speaker for the evening. The Beaufort resident will share his research on the hunting camps of Core Banks, "Hunting Camps of the Banks & Stories from the People Who Loved Them."
In addition to the dinner and program, there will be a silent and live auction.
The live auction, which will benefit the Redhead Society, Core Sound's Education Fund, will include a heritage decoy, an Andrew Mason redhead, the work of one of Stacy's numerous highly recognized carvers of Core Sound waterfowl history, donated by Jackie Booth. The auction will also feature an Ocracoke-style redhead decoy from Carver of the Year for the Redhead Society, Doug O'Neal, one of the museum's summer volunteer carvers.
The silent auction will include donations by area artists, photographers and carvers, along with items local businesses.
Tickets are $100 per person for museum members and for nonmembers $125, which includes an annual membership. Tables of 10 can be reserved for $1,000. Organizers said tickets are selling quickly. Tickets may be purchased online or by calling 252-728-1500.