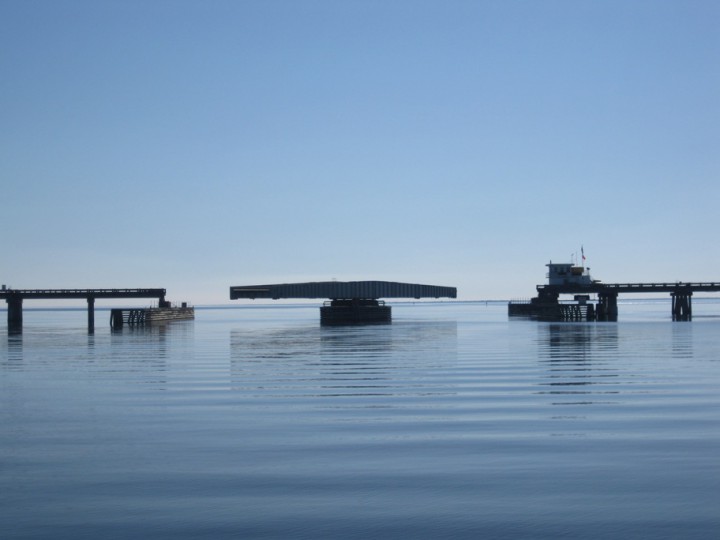 A proposed $268 million project to replace the 60-year-old Alligator River Bridge on U.S. 64 between Tyrrell and Dare counties has been selected to receive a $110 million federal grant.
The state announced Tuesday its selection for the Multimodal Project Discretionary Grant from the U.S. Department of Transportation.
"This bridge is a lifeline for the people of North Carolina both to and from the Barrier Islands. It is one of the few options residents and visitors have for accessing our far eastern counties and this bridge replacement will serve our state for decades to come," said Gov. Roy Cooper in a statement. "This is a great example of how President Biden's Bipartisan Infrastructure Law helps move along large projects that otherwise would be difficult to fund through traditional means."
The current Lindsay B. Warren bridge completed in 1962 is a two-lane swing-span bridge. The proposed replacement project would build a new two-lane, fixed-span bridge just to the north of the old one, allowing both marine and vehicle traffic to pass unimpeded.
The North Carolina Department of Transportation is planning for construction to begin no later than 2025, according to the state.
More than 4,000 boats pass through the area every year, forcing vehicle traffic to stop while the swing-span opens and closes, according to the state. Though maintained, the structure is aging and experiences occasional technical issues, which can lead to travelers needing to take a 99-mile detour.
"This is a big boost for eastern North Carolina," said Win Bridgers, division one rngineer for the state Department of Transportation. "A new fixed-span bridge over the Alligator River would aid everything from economic development to hurricane evacuation."
The bridge replacement is part of the proposed plan to widen a 27.3-mile segment of U.S. 64 from Columbia in Tyrrell County to U.S. 264 near Manns Harbor in Dare County, according to NCDOT. The bridge has been deemed structurally deficient, which means the bridge is still safe but has a posted weight limit for vehicles.
NCDOT officials, who applied for the federal grant in May, named the application STERLING, which stands for Strengthening Transportation Evacuation Resilient Lifeline by Improving the Network's Grid, in honor of former Division 1 Engineer Sterling Baker, who passed away in April.
"Sterling dedicated his life to NCDOT and the northeastern North Carolina community. He would be proud the grant project for this bridge would highlight his work ingenuity and character he showed to get the job done for citizens," said Baker's wife, Elizabeth Mumm Baker. "It is really special, and his family will be honored that he will forever be part of eastern North Carolina. Thank you for this tribute honoring his legacy."