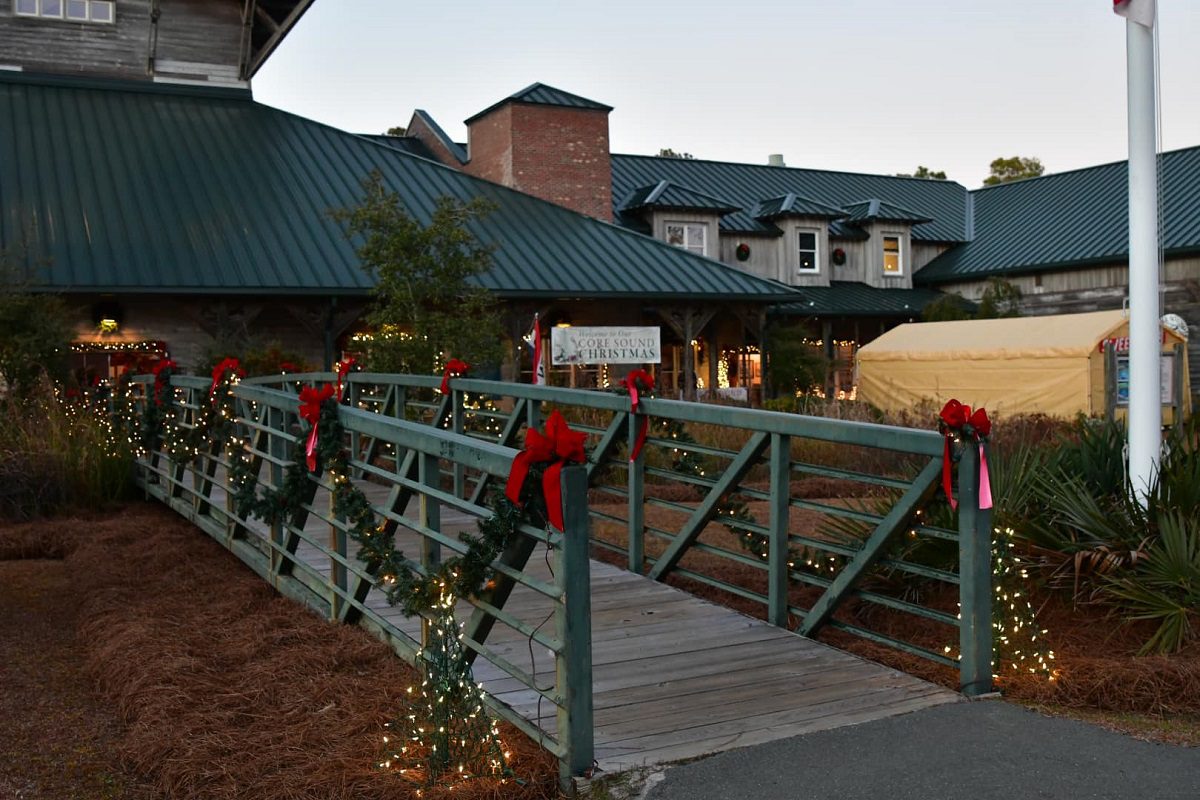 For coastal North Carolina, living off the land and sea are a way of life, and the traditions that surround hunting and fishing play a prominent role at the Core Sound Waterfowl Museum and Heritage Center on Harkers Island.
The importance of these traditions to Down East communities is always highlighted by the museum, now in its 30th year of working to preserve Carteret County heritage and history, and will spotlight local food customs with new events during its annual Waterfowl Weekend taking place Friday through Sunday.
The Waterfowl Weekend is free to the public this Saturday and Sunday on the museum grounds. There will be decoy carvers, area crafters, artists, musicians, demonstrations and local seafood served both days.
Visitors also will be able to view the third annual Gallery of Trees: "Telling our Story." This special exhibit of Christmas trees tells the unique stories of Down East families, organizations and longstanding area businesses, many of which are tied to the seafood industry.
"Seafood was not only one of the main features for Christmas gatherings, but it was the financial base for Down East families that made Christmas possible. Seafood and Down East are inseparable, especially at Christmas," museum's Executive Director Karen Willis Amspacher said.
In years past, the Friday Night Christmas Gathering was a preview party for ticketholders to get an early look at the museum before opening to the public the next day.
This year, organizers are taking a different route for the Christmas gathering. They are celebrating area food traditions with the new event, the Core Sound Chow Down cooking competition starting at 5:30 p.m. Friday.
Local cooks will prepare traditional Core Sound stews and chowders, including stewed oysters, clam chowder, stewed redhead duck, stew-fried shrimp, venison chili and Cajun-style gumbo. The stews will be judged by guest judges, James Beard award-winning chef Ricky Moore of Saltbox Seafood Joint in Durham, University of North Carolina professor and "Edible North Carolina" editor Marcie Ferris and assistant editor KC Highsmith, and Raleigh-based Locals Seafood founders Ryan Speckman and Lin Peterson.
The winner will be announced by 8 p.m. Friday.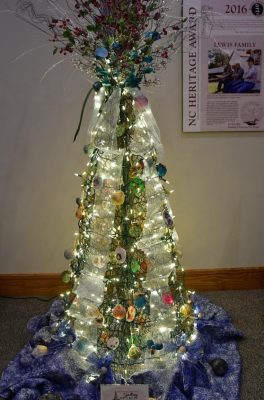 Speckman told Coastal Review on Monday that he and Peterson are excited to be a part of this Down East event that celebrates so much coastal North Carolina history and culture.
"The Chow Down is a fun way for Locals Seafood to support our North Carolina seafood culinary heritage with traditional dishes made by the locals themselves," Speckman added. "Locals Seafood has been dedicated since its inception to promote the bounty of our coast's natural resources, and I can't think of a more authentic way to do that than having the privilege of being a part of this Down East event."
Tickets to the chow down are $35 each and going fast, Amspacher told Coastal Review on Monday.
Tickets include four bowls of stew or chowder, cornbread and drinks. Beer and wine will be on sale, courtesy of Tarboro Brewing Co. and Beaufort Grocery Co. Ticketholders will also be able to enjoy Christmas cookies, coffee and punch while perusing vendor booths. To purchase tickets, visit the museum's website.
Amspacher said that Friday night's opening for Waterfowl Weekend has always been a huge part of the event. But, the museum was damaged in September 2018 during Hurricane Florence, rendering the building unusable for close to two years, and because of COVID-19 precautions, the previously indoor-only event evolved to be held both indoor and outdoor.
"The Friday night event is a new way to adapt to our event structure with outside vendors and our Core Sound Christmas light show and still keep our commitment to local seafood and home cooks," she said. "We are excited this idea has already caught on — with more than half the tickets sold — and we are looking forward to the start of a new tradition 'at the end of the road'."
Amspacher said the museum is honored to welcome Moore and the "Edible NC" crew to the Waterfowl Weekend.
"Ricky – a native of New Bern – has been to Core Sound often and shares our commitment to local seafood cooking the 'old way.' His home-base restaurant in Durham, Saltbox, serves it the old way every day," she said.
"Dr. Marcie Ferris has been one of the key leaders in North Carolina's local food movement and has instilled in a new generation a love for the stories behind the food, a connection that is very important to Down East Carteret County. For us the seafood is inseparable from the men and women who catch, process and market this wonderful resource," Amspacher added.
In keeping with highlighting area traditions, from 1 to 2 p.m. Saturday during Tent Talks, Moore, Ferris, Speckman and Peterson will have a conversation about their work with coastal food traditions, followed by Moore and Ferris signing copies of their books, "Saltbox Seafood Joint Cookbook," and "Edible North Carolina," respectively.
Related: Book explores complexity of eating 'local' in North Carolina
"I'm thrilled that the 'Edible North Carolina' editorial team is participating in the first-ever Core Sound Chow Down," Ferris told Coastal Review in an email response. "I'm the editor of Edible North Carolina (UNC Press, 2022), which explores the vibrant contemporary food movement across the Tar Heel State. You cannot know a region's food culture and history without experiencing the joy and flavor of its distinct places. It is our honor to meet community members and experience the historic, evolving food heritage of the Core Sound region at the Chow Down event."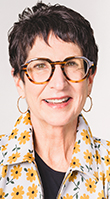 She added that during the Tent Talk, "we'll have an important conversation about the local seafood movement in North Carolina with several of its leading voices, including two of our 'Edible North Carolina' essayists Karen Amspacher and Chef Ricky Moore, and Ryan Speckman and Lin Peterson, founders of Locals Seafood, one of NC's best retail and wholesale fish markets featuring local, NC-caught fish," she said.
Ferris explained that several years ago, Amspacher visited her food studies class at University of North Carolina Chapel Hill along with her friend and colleague, Ocracoke fisherman Morty Gaskill.
"Amspacher told my students, 'North Carolina seafood is your inheritance as North Carolinians!'" Ferris said. "Gaskill explained that the North Carolina coast is one of the most important and abundant fish ecosystems in the coastal United States, thanks to the meeting of the Gulf Stream and the Labrador Current off of the Outer Banks."
Chef Moore "taught us about the seasonality of our local fish and seafood, and how to appreciate lesser-known Delicious, native varieties such as croaker, spot, sugar toads, mullet, and fried hardshell crabs," Ferris continued. "Protecting and preserving our local seafood is a critically important issue of the local food movement. Inlanders sometimes forget about the local seafood movement!! Eat it to save it — says food writer April McGreger, and that applies to one of North Carolina's greatest treasures, its local fish and seafood — our inheritance."
Other speakers scheduled for Tent Talks Saturday afternoon at the museum are lighthouse keeper Heber Guthrie, the Fish House liars, and a discussion on Harkers Island boatbuilding traditions.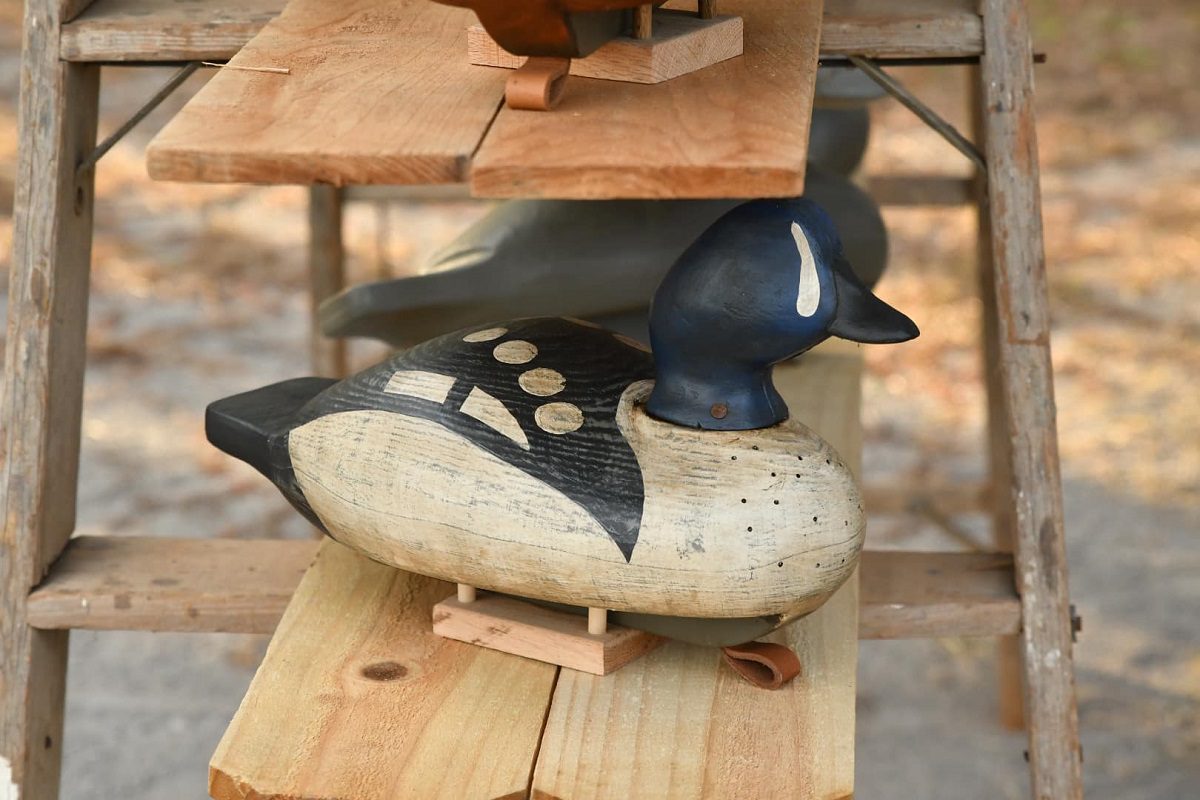 The handful of cooks participating in the Core Sound Chow Down cook-off are deeply rooted in Down East or active in the local food community, Amspacher explained.
Sara Lee Yeomans Willis, founder of Seaside Sensations Catering Co. has a family history in the seafood business. She will prepare stewed oysters for the cook-off.
"Her mother and father, Ellis and Melisie Yeomans were fishermen, fish/scallop house owners and beloved members of the commercial fishing industry on Harkers Island for decades. There's when Sara Lee learned the value of local seafood and how to cook it. Check out her stewed oysters and you'll understand," Amspacher said.
Donavan Guthrie is the youngest cook participating. A Harkers Island born and bred native, he learned to cook from his family, the original Capt. Stacy Davis fleet. "Donavan carries forward the love of cooking to the next generation with his version of Down East clam chowder," she said.
April Scott Taylor will bring Harkers Island's original recipe for stew-fried shrimp.
"April, like all young women Down East, learned to cook from her mother, grandmother, aunts and church women, and today as the wife of a commercial fisherman, she shares her knowledge and shared heritage with local seafood – the only kind of seafood Islanders will cook and eat," Amspacher said.
Keith Fulcher's stewed redhead ducks come from a long line of waterfowlers from Stacy.
"His father, Mr. Homer Fulcher, beloved and famed carver and fisherman, made sure his sons — and daughters — carried forward all the traditions of Coresounders … hunting, fishing and cooking. Keith's redheads are said to be 'the best on Stacy' so we will see," Amspacher said. Stacy is a community in Down East Carteret County.
Bryan Blake will bring a touch of Cajun to the mix with his chicken and sausage gumbo, she continued.
Bryan and his wife Barbara Garrity-Blake, the founders of Gloucester's Mardi Gras each February, "keep us reminded of the strong connections with the traditions of Louisiana and Down East, from fishing, shrimping, hunting to the deep sense of community," Amspacher explained.
Wendy Park, co-owner of Beaufort Grocery and chef in her own right, will prepare venison chili, Amspacher said.
"Wendy is one of the most active leaders in the local foods movement in Carteret County and always supportive of community events, especially Core Sound. Thank you, Wendy, for supporting Down East with your time and support of our community," she said.
Shuttles will be available to transport visitors between the museum and Harkers Island School where the 34th annual Core Sound Decoy Festival will be taking place 9 a.m. to 5 p.m. Saturday and 10 a.m. to 4 p.m. Sunday. The Core Sound Decoy Carvers' Guild organize the festival.