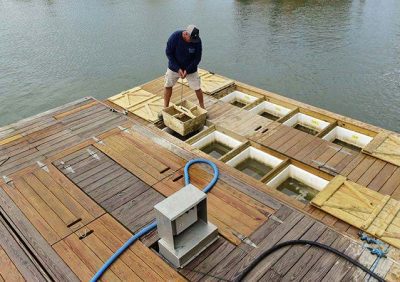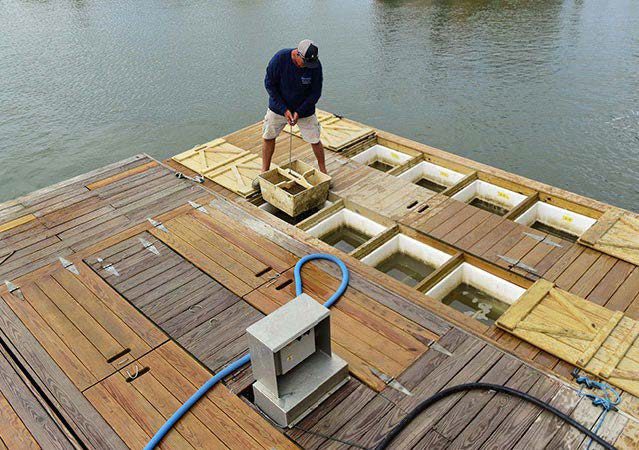 The Coastal Resources Commission recently approved rule changes that allow for a floating upweller system to be permitted as a platform at a private docking facility or permitted marina.
Floating upweller systems, or FLUPSYs, are structures used in mariculture to grow shellfish until they reach a specific size to survive in a shellfish lease.
The commission also approved during its Nov. 17 meeting in Beaufort the required fiscal analysis for the rule change and language clarifying that floating upweller systems are part of the allowance of shading impacts considered in the permitting process.
The commission had been working on floating upweller systems policy for the last few years, having paused to consider floating processing facilities or platforms sited within a shellfish lease, according to Division of Coastal Management documents.
At the September meeting, the commission decided not to amend the floating structure policies to allow for structures within a shellfish lease. The commission instead opted for those requests to be made through the variance process.
The commission first approved in November 2020 the proposed rule amendments for FLUPSYs and the corresponding fiscal analysis. A public hearing took place May 2021.
Though the amendments were approved by the commission, the rules never went before the Rules Review Commission for final approval because of the continued discussion on floating structures, documents state.
The decision in September allowed for division staff to move forward with the proposed FLUPSY rules presented at the November meeting.