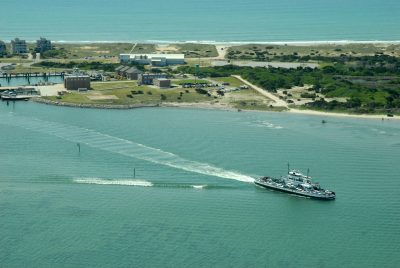 Ferries taking passengers between Cedar Island, Swan Quarter and Ocracoke are on an alternate schedule as of Monday due to critical shoaling issues in the ferry channel just outside of Ocracoke's Silver Lake Harbor.
The North Carolina Department of Transportation's Ferry Division announced Monday the following schedule change:
Ocracoke to Cedar Island: 7:30 a.m., 1 p.m.
Cedar Island to Ocracoke: 10:30 a.m., 4:30 p.m.
Ocracoke to Swan Quarter: 7 a.m., 1:30 p.m.
​​​Swan Quarter to Ocracoke: 10 a.m., 4:30 p.m.
The Army Corps of Engineers' contractor Cottrell Dredging is to use the Dredge Lexington in the Bigfoot Slough channel to clear the shoaling, but dredging operations are dependent on weather and tides.
Once water depths in the ferry channel return to acceptable levels, the Ferry Division plans to resume its regular schedule on both routes.