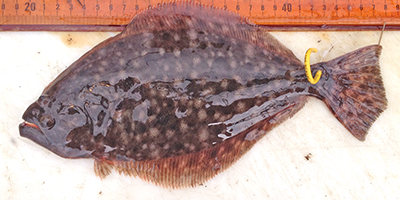 The commercial flounder season is to close at 6 p.m. Thursday in the pound net northern and pound net southern management areas because the quota for each area is nearly caught.
The northern management area includes the upper portion of Core Sound and waters north to Virginia. The southern management area includes the lower portion of Core Sound and waters south to South Carolina.
Division of Marine Fisheries officials announced the southern management area closure Wednesday and the northern management area closure early Thursday afternoon.
Flounder pound net sets must be rendered inoperable during the closed flounder season.
Officials will evaluate landings once all daily dealer reports are submitted and will announce If quota is available for additional harvest days.
Additionally, pound net harvest in the pound net central management area, which includes Pamlico Sound and its tributaries, will be limited to 2,000 pounds per day beginning at 12:01 a.m. Friday. The trip limit is needed to ensure this fishery does not exceed its harvest quota.
Gigs and hook-and-line in the northern and southern management areas reopen at 6 p.m. Sunday with a 50-fish per person per day trip limit.
The harvest season will close when the Total Allowable Landings for this sector is approached or at 6 a.m. Thursday, Oct. 13, whichever occurs first.
The recreational flounder season closed Sept. 30.
North Carolina's southern flounder fisheries are managed under the Southern Flounder Fishery Management Plan Amendment 3. For more information on the management measures, see the Southern Flounder Information Page under Hot Topics.