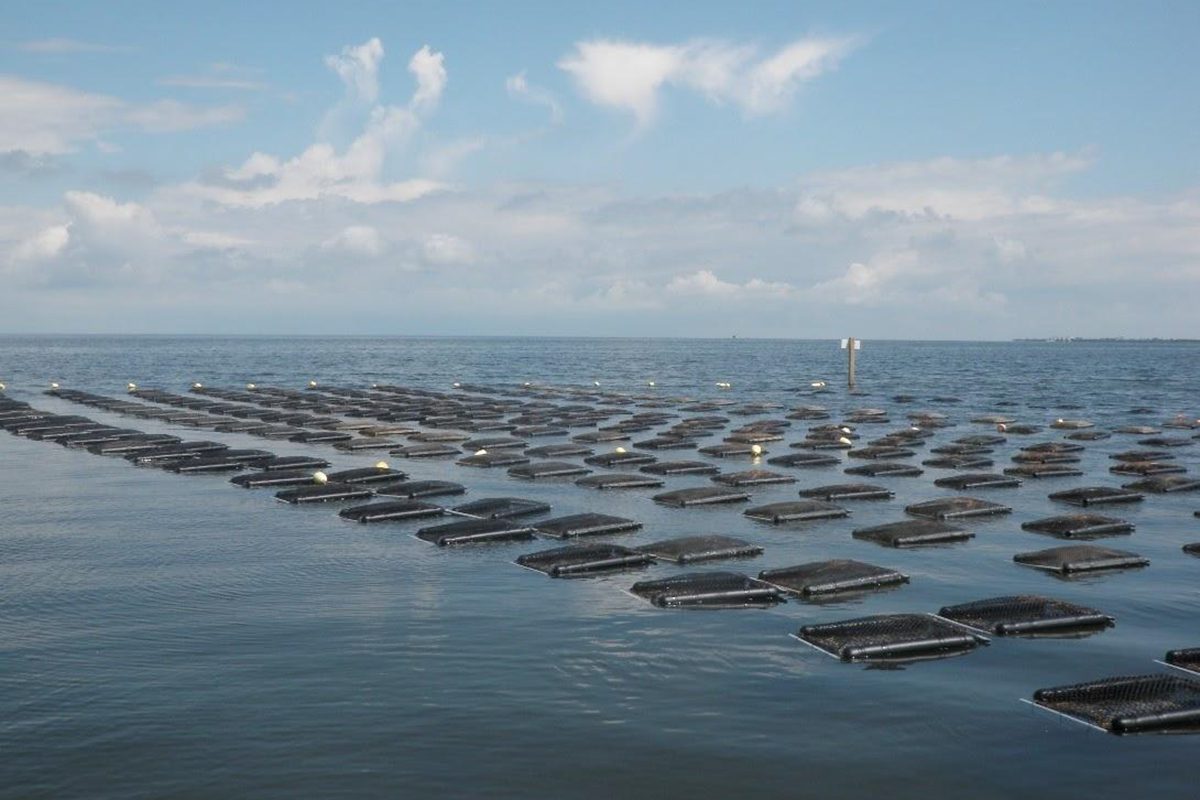 WILMINGTON – Shellfish growers are not going to easily get government approval to place floating structures on which they can do their work in their lease areas.
State officials earlier this month determined that floating platforms in shellfish lease sites will be the exception, allowable only through a variance approved by the North Carolina Coastal Resources Commission.
State Division of Coastal Management Director Braxton Davis explained during the commission's Sept. 15 quarterly meeting that while the division support's North Carolina's growing shellfishing industry, floating platforms need to be regulated to protect all users of public trust waters.
"I myself have signed off on an awful lot of shellfishing leases," he said.
Allowing floating structures to go unregulated could lead to acres of platforms dotting public trust waters along the coast, he said.
One such structure known as a floating upweller system, or FLUPSY, is becoming popular among oyster growers because it protects growing, juvenile shellfish in open water until they are large enough to survive in an open sanctuary.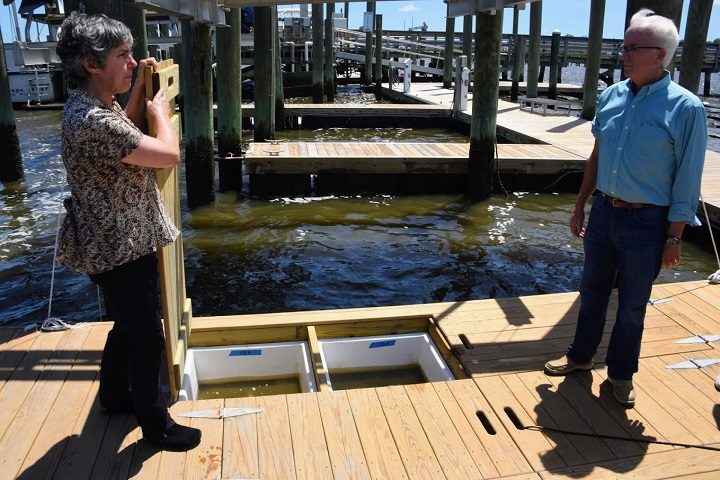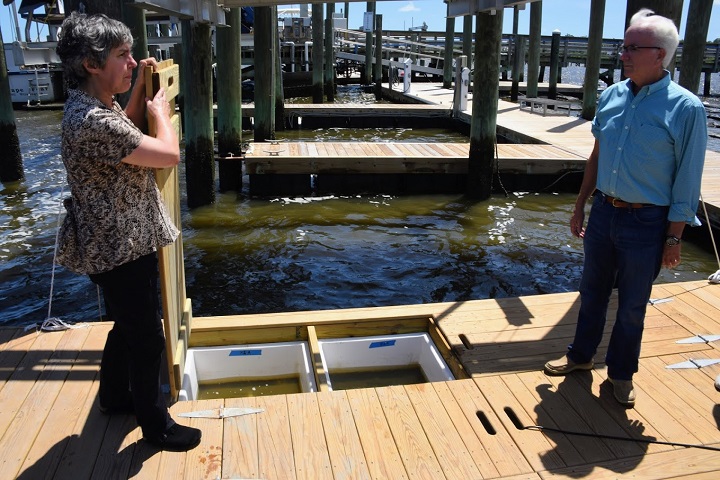 At its February meeting, the commission paused further talks on draft regulations for floating structures in order to get input from the N.C. Attorney General's office on whether the commission has the authority to govern floating structures used by shellfish growers.
Special Deputy Attorney General Mary Lucasse explained to the commission that she determined it had the authority to regulate floating structures under language specific to the state's Coastal Area Management Act, or CAMA.
"The question is what does it mean when we look at our CAMA exception," Lucasse said.
CAMA defines floating structures as development, which is defined as "Any activity … involving … the construction or enlargement of a structure; … or placement of a floating structure in an area of environmental concern." Estuarine areas of environmental concern, or AECs, are in sounds where shellfish leases are typically located.
The North Carolina General Assembly defines floating structures as those supported by a means of flotation, without a permanent foundation, and used by humans.
"It doesn't matter whether or not somebody's going to drive a boat across this particular lease," Lucasse said. "What matters are we're protecting the whole estuarine area for the public."
The North Carolina Shellfish Growers Association argues that shellfishing is exempt from CAMA's definition of development because aquaculture is a form of agriculture.
"We, the North Carolina Department of Agriculture and Consumer Services, believe that aquaculture is considered to be a form of agriculture," Joe Hudyncia, an environmental programs specialist with the department, said to commissioners.
Chris Matteo, the association's president, said during the September meeting that his organization's lawyers had not had ample time to respond to the attorney general's legal opinion.
He did not respond to a request for an update following the meeting by press time.
Matteo said that the General Assembly had made clear that it strongly supports the growth of the shellfishing industry in the state. The state leases only submerged farm land in areas where there is no meaningful natural supply of shellfish.
"Oysters are the kidneys of our estuaries and my colleagues and I are planting tens of millions of them in North Carolina waters," Matteo said.
Limited workspace, affordable waterfront land, ample dock space and boats tailored to an individual shellfish grower's needs are difficult for small farmers to secure, he said.
"The industry standard equipment shellfish farmers use, a grading machine that separates oysters by size, does not fit on standardized boats or skiffs," Matteo said. "These are the main reasons growers choose to build their own barge, which the Division of Coastal Management does refer to as a floating structure."
Intensive aquaculture, though more productive in a smaller footprint of an estuary, requires more gear and more floating workspace.
Farming on a moving surface using heavy gear is inherently dangerous, Matteo said. Floating structures can be wider than skiffs and other boats and are generally more stable work platforms and safer for farmers.
"It can also shield a farmer from the sun, wind, rain, cold, heat and unexpected weather events," Matteo said. "Having a shelter from the elements is life-changing for a farmer."
Shore-based floating structures are permitted at marinas and private properties with the approval of a CAMA permit.
A shellfish grower wishing to put a floating structure within an open lease area will have to apply for a CAMA major permit, which would automatically be denied. Once denied, the shellfish grower would then be able to request a variance to the permit, which would either be approved or denied by the commission.
Davis said this process will serve as a test phase and that Division of Coastal Management could eventually come to the commission with a recommendation on whether or not to support floating structures.