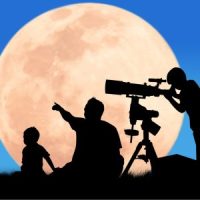 Cape Fear Museum of History and Science is hosting a rain-or-shine event for International Observe the Moon Night Saturday.
The event from 6 to 8 p.m. is part of a worldwide celebration of lunar science and exploration that occurs in early fall when the moon is in its first quarter.
The museum at 814 Market St. in Wilmington is hosting hands-on activities, exhibit explorations, moon observation and a themed story time. Participants can also explore Space Place, an interactive exhibit inspired by and modeled after the International Space Station.
Learn more at capefearmuseum.com.