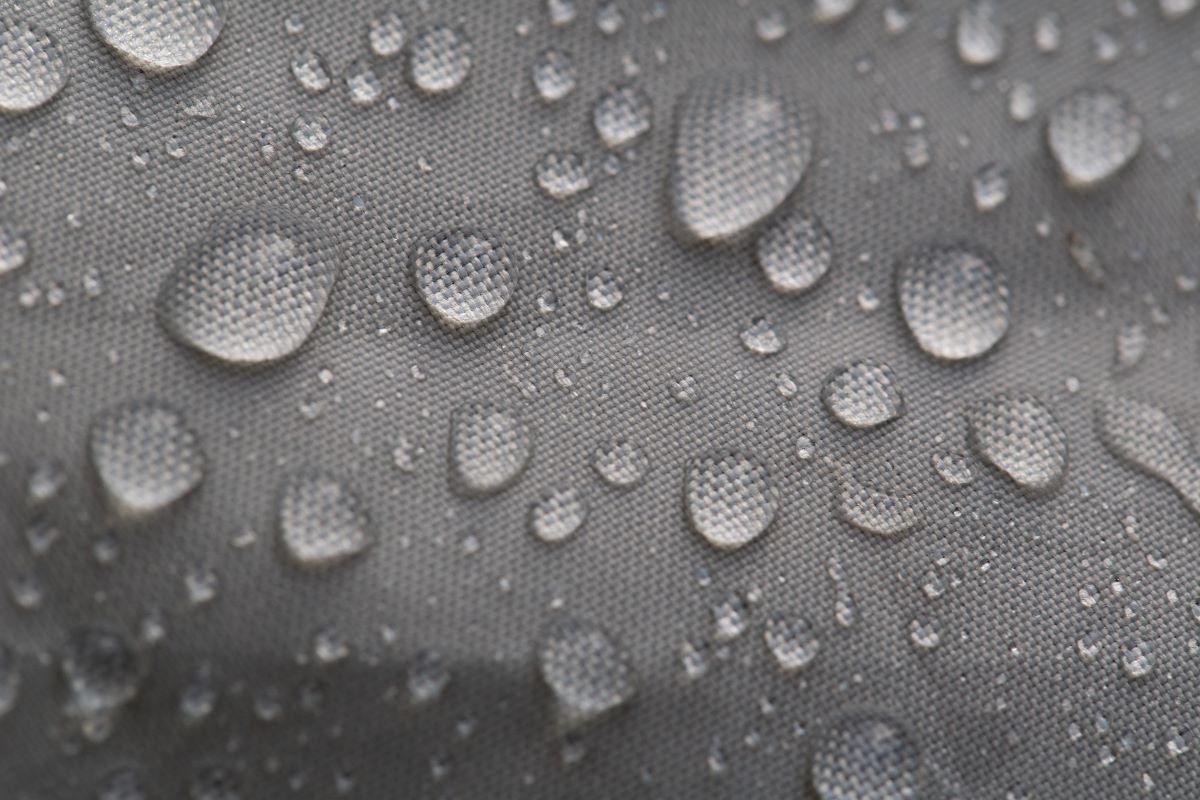 A new peer-reviewed study found harmful levels of per- and polyfluoroalkyl substances, or PFAS, in school uniforms labeled "stain resistant."
Researchers purchased children's products like school uniforms, bibs and hats, marketed as stain-resistant or waterproof to see if these items contain high levels of PFAS and can be a source of exposure to children and the ecosystem.
The researchers tested 72 products and found PFAS in all "stain-resistant" items, states the report, "Per- and Polyfluoroalkyl Substances in North American School Uniforms," published Wednesday in Environmental Science & Technology.
"PFAS don't belong in any clothing, but their use in school uniforms is particularly concerning," Marta Venier, senior author and professor at Indiana University, said in a statement. "School uniforms are worn directly on the skin for up to eight hours per day by children, who are particularly vulnerable to harm."
PFAS are man-made chemicals used for decades in industrial and consumer products such as firefighting foams, food-packaging materials and treated textiles. These chemicals are associated with a range of health harms, including compromised immunity, cancer, obesity and more severe COVID-19 outcomes.
"PFAS-treated goods such as clothing may be an important source of direct human exposure, especially for children, as well as a source of PFAS to the environment (and hence indirect human exposure)," the study states.
A tiny fraction of the more than 10,000 PFAS that exist have been tested for toxicity, and all PFAS are either persistent in the environment or break down into persistent PFAS. Some newer PFAS first claimed to be safe have been determined later to be harmful to human health, according to the Institute.
The treated uniforms are a source of PFAS contamination in the environment when they are worn, laundered, discarded or recycled.
Children can absorb PFAS in treated uniforms through skin contact or ingesting the chemicals if they eat with unwashed hands, hand-to-mouth behaviors, mouthing clothing, and through inhalation. They may face higher health risks from PFAS exposure than adults because of their lower body weight and due to the fact children are developing, the study continues.
Rebecca Fuoco, a spokesperson for the Green Science Policy Institute, told Coastal Review that the research team isn't releasing the brand names that were tested. The Green Science Policy Institute is an independent, nongovernmental organization of scientists and policy experts who develop and communicate peer-reviewed research about chemicals of concern.
"However, the takeaway is that uniform pieces from any brand that are labeled as 'stain-resistant' are likely to have PFAS," she said.
In the 2017-18 school year, 20% of public schools in the United States required students to wear uniforms, according to the U.S. Department of Education, National Center for Education Statistics. That year, 23% of primary schools, 18% of middle schools and 10% of high schools required uniforms. Schools that require uniforms were more predominant in cities than in suburban areas, towns and rural areas. At least 76% of the students in city schools that require uniforms were eligible for free or reduced-price lunch.
Fuoco said that parents who want to move away from PFAS-contaminated clothing should check if any of their children's uniform pieces are advertised as "stain resistant." 
"If so, they should ask school administrators to update their uniform policies and specify PFAS-free uniform options from manufacturers. For already-purchased uniforms, there is some evidence to suggest that multiple washes can reduce PFAS concentrations. For this reason, hand-me-down and used uniforms are a better option than newly purchased stain-resistant uniforms," she said.
Reaction to the findings
Dr. Jamie DeWitt, an associate professor in the department of pharmacology and toxicology of the Brody School of Medicine at East Carolina University, studies environmental contaminants and the role they play in affecting health, including PFAS.
She told Coastal Review that this study on stain-resistant uniforms demonstrates that PFAS are detectable in many types of clothing worn by children and raises the question of whether PFAS are essential in creating these types of consumer products.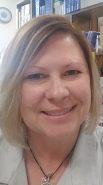 "For example, bibs are worn to protect clothing from spills and it is expected that bibs will become stained and dirty. Is stain resistance an essential function of a bib requiring the use of PFAS?," she asked. "Similarly, hats worn by infants, toddlers and children likely do not require stain or water repellency, such as water repellency that might be required for those performing in extreme environments, so again, is stain or water repellence an essential use of PFAS for these materials? Most likely not."
She acknowledged that school uniforms are more challenging to address from a stain-resistance standpoint.
"First, they are worn all day everyday by children who use them, so dermal contact exposure concerns are greater. We don't yet know the total contribution of PFAS from clothing to the overall burden of exposure, but it likely exists through dermal contact and inhalation of dusts from the clothing," Dewitt said. "Second, there may be requirements for the cleanliness of school uniforms and some families may not have a budget for high numbers of school uniforms, washers and dryers in the house, or a budget for frequent trips to a laundromat. For these families, stain resistance may be an essential function of school uniforms," but is PFAS essential?
PFAS has long been a concern for Clean Cape Fear, which formed in June 2017 after learning Chemours, formerly DuPont, dumped large quantities of PFAS into the Cape Fear River, a drinking water source for millions in the Wilmington area.
The grassroots community action group has been working since to restore and protect air, soil, water and food supply from PFAS contamination, as well as spotlight deficiencies in government regulations that adversely impact our right to these basic needs, according to the website.
"We should be using the precautionary principle when we don't have verifiable data," co-founder Emily Donovan said, regarding the school uniforms having PFAS, "When no one can come to a parent and tell a parent that they can prove with 100% certainty that PFAS in that uniform will not harm the child, you cannot say that it is safe. You have to be able to prove it. That burden should fall on the chemical industry and not the concerned parents."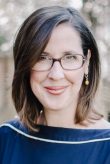 Another point she raised that isn't often discussed is how products, like these uniforms, are getting made. "We're not talking about the textile manufacturing process and the communities that are suffering around them for that use. So, it's more than just the child getting harmed. There's also the risk of the communities that have that manufacturing in their backyards, and what is being done to protect those communities," she said.
"I think we have a right to be concerned, especially when you put it in the context of another study that was published recently," she said.
Donovan explained that the recent study found that cancer is now the leading cause of death by disease among American children under the age of 15 years and "chemical exposure is believed to be the driving force."
She was speaking about the report, "Paediatric Cancer and the Environment: A 50-year Perspective," Professor Philip Landrigan, director of the Global Observatory on Planetary Health at Boston College, published in June.
While the report doesn't call out PFAS specifically, the big picture is that all of these chemicals are persistent and bioaccumulative, which PFAS are, and they're causing some serious health harm. "It's time that we start taking this a little more seriously."
The state Department of Health and Human Services has developed several documents to help residents in impacted communities understand more about PFAS, including PFAS Factsheet,  GenX Factsheet,  PFAS Testing and Filtration, and PFAS Clinician Memo, Summer Tonizzo with the Office of Communications told Coastal Review.
She said that the department continues its work to "understand the impact and effects of PFAS and other 'forever chemicals' on the health of North Carolinians. We regularly review new environmental data about PFAS exposures to better understand potential public health implications and recommend actions to reduce exposure and protect public health."
About the report
Fuoco told Coastal Review that the researchers decided to pursue this study because they were concerned about the potential exposure of PFAS in children's products and PFAS in these products entering the environment.
"The team knew from the literature that outdoor and adult activewear clothing labeled 'water-resistant' and 'stain-resistant' could contain PFAS. That prompted them to look at school uniforms labeled 'stain-resistant'," she said.
Of the 72 products tested for this study, 34 were purchased in the United States in March 2021 and 38 from the Canadian market in November 2020 and February 2021.
Researchers chose products to test that were labeled waterproof, water-resistant, durable water-repellent, stain-proof, stain-resistant, easy care stain release, windproof, or wrinkle resistant, the study states. Items included school uniforms, weather-resistant outdoor wear such as rain suits, snowsuits, snowshoes and mittens, and miscellaneous children's products such as bibs, hats, stroller covers, swimwear, sweatshirts, and baby shoes.
Total targeted PFAS levels in school uniforms were significantly higher than in other items such as bibs, hats, stroller covers, and swimsuits, but comparable to outdoor wear. Higher total targeted PFAS concentrations were found in school uniforms made of 100% cotton than synthetic blends. Perfluoroalkyl acids, or PFAAs, precursors were abundant in school uniforms, the report states.
A couple of studies released earlier this year had similar findings for water-resistant and stain-resistant products.
A paper published in January by Toxic-Free Future found toxic chemicals in most products labeled stain- or water-resistant, with 72% testing positive for PFAS. The report, "Toxic Convenience: The hidden costs of forever chemicals in stain- and water-resistant products," notes that rain jackets, hiking pants, mattress pads, comforters, napkins, and tablecloths contain these chemicals.
"Our testing finds continued, unnecessary use of the toxic chemicals known as PFAS in outdoor clothing and home furnishings like bedding and tablecloths," said Erika Schreder, study author and science director for Toxic-Free Future, in a statement when the report was released. "When companies use PFAS to make products stain- or water-resistant, they are using chemicals that contaminate homes, drinking water, and breast milk with highly persistent chemicals that can cause cancer and harm the immune system."
In May, "How Well Do Product Labels Indicate the Presence of PFASs in Consumer Items Used by Children and Adolescents?" was published in Environmental Science & Technology, which found "some children's products advertised as water- or stain-resistant contain PFAS, even items labeled 'green' or 'nontoxic'."
Of the 93 items measured, 54 contained fluorine, an indicator of PFAS, and 18 of those had measurable levels of at least one PFAS. A total of 19 had precursor compounds "that can be transformed into highly stable perfluoroalkyl acids when oxidized in the environment or the human body," according to a release. "PFAS and their precursors were only found in items specifically labeled with trademarks for water- or stain-resistance, or that used similar wording, such as 'waterproof,' "stainproof' or 'leak-proof.' 'Some of these products also had green certifications or claimed to be nontoxic."
The researchers were not surprised by the results, the release continues, "because many certification processes don't include a check for PFAS, or they have higher acceptable limits than the levels found in this study. Overall, products marketed toward young consumers as water- or stain-resistant could contain PFAS, which the researchers say represents a nonessential use of these substances."