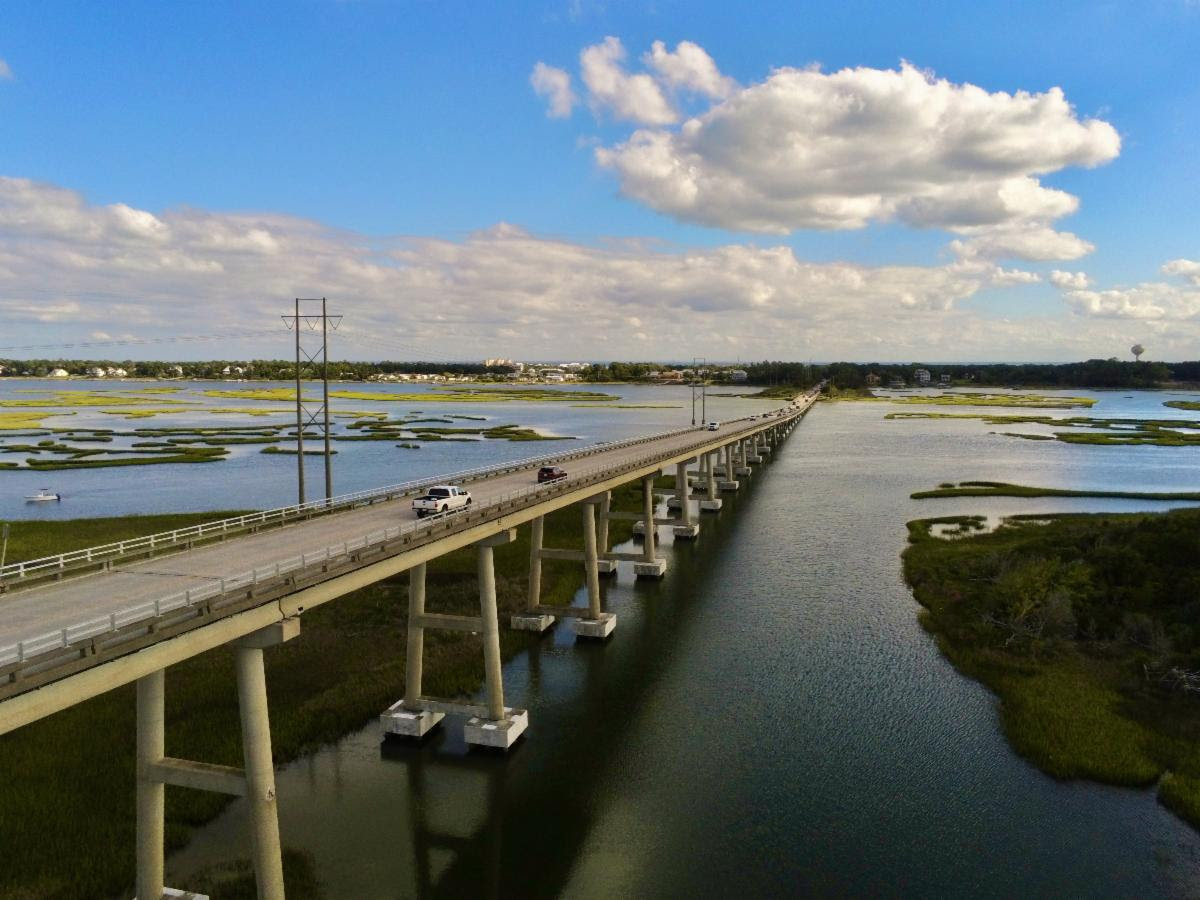 Starting Tuesday night through the spring, motorists traveling the B. Cameron Langston Bridge in Emerald Isle should expect lane closures while rehabilitation work takes place.
NCDOT began work to extend the life of the 1971 bridge in late 2019. The work has required long periods of lane closures and travel disruptions. NCDOT pauses the work and lane closures for holidays and the busy season. The most recent work wrapped up May 20.
The project is to resume this week, and is expected to be complete by next spring, officials said Tuesday.
A contractor for the North Carolina Department of Transportation will be allowed to close one of the bridge's two lanes at 9 p.m. and be required to reopen the lane by 6 a.m. the following day, seven days a week. This schedule will be followed through Oct. 30.
No lane closures will take place Sept. 23-24 and Oct. 21-22 for special events. Rain could postpone a nightly lane closure.
Beginning Nov. 1, the schedule for lane closures until spring 2023 will be 9 a.m. to 3 p.m. and again 6 p.m. to 6 a.m. Monday through Friday. On Saturday and Sunday, there will be 24-hour lane closures.
Lanes will not be closed on the bridge during the holiday periods of Thanksgiving, Christmas and New Year's.
When a lane is closed, flagging operations will be used to allow traffic from each direction to take turns crossing the bridge, so drivers should expect delays and proceed cautiously in the work zone.
For real-time travel information, visit DriveNC.gov or follow NCDOT on social media.