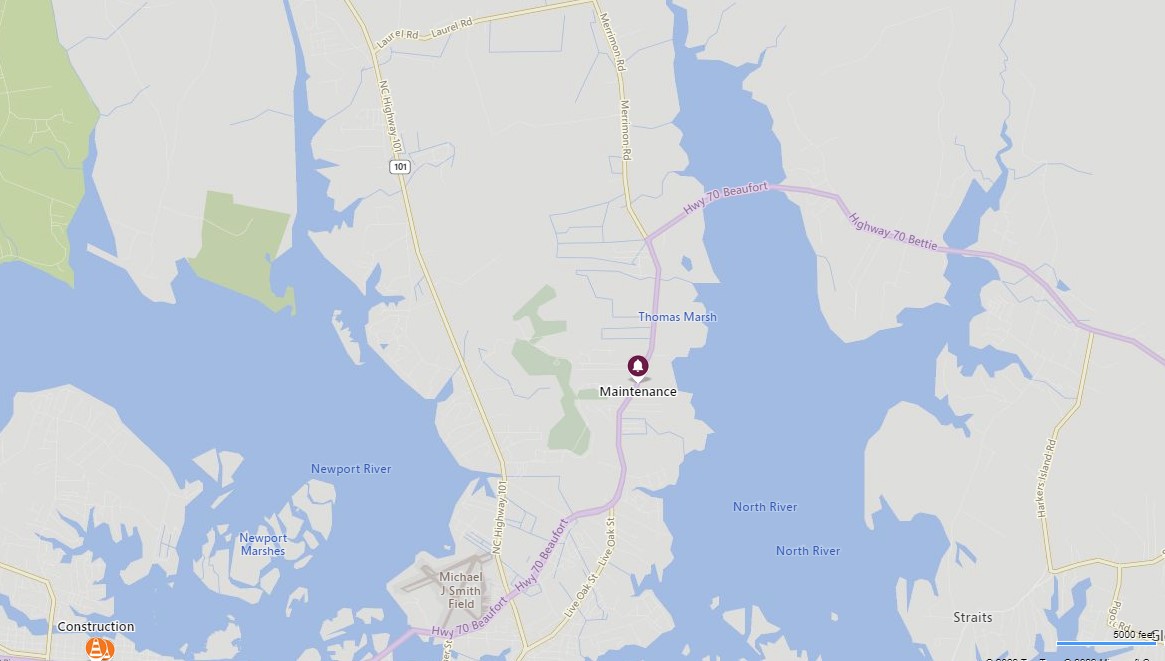 BEAUFORT — Those traveling from Beaufort to Down East Carteret County on U.S. 70 later this month should expect a detour while a section of the highway north of North Harbor Drive is closed while drainage system improvements take place.
The work set for Aug. 15-18 was initially planned for Aug. 8-11, but the North Carolina Department of Transportation announced Wednesday that there would be a week delay.
While old pipe is replaced with a larger pipe to increase the flow of water below the roadbed, motorists approaching from Morehead City/Beaufort area should take N.C. 101 north to Laurel Road. Then turn right and continue to the stop sign at Merrimon Road and turn right again. From there, continue to the intersection of U.S. 70 and turn left onto U.S. 70 to continue to your destination. 
Travelers passing through Craven County to the Cedar Island ferry terminal or any other point Down East can pick up N.C. 101 where it intersects with N.C. 70, near Marine Corps Air Station Cherry Point, and follow signs to U.S. 70.