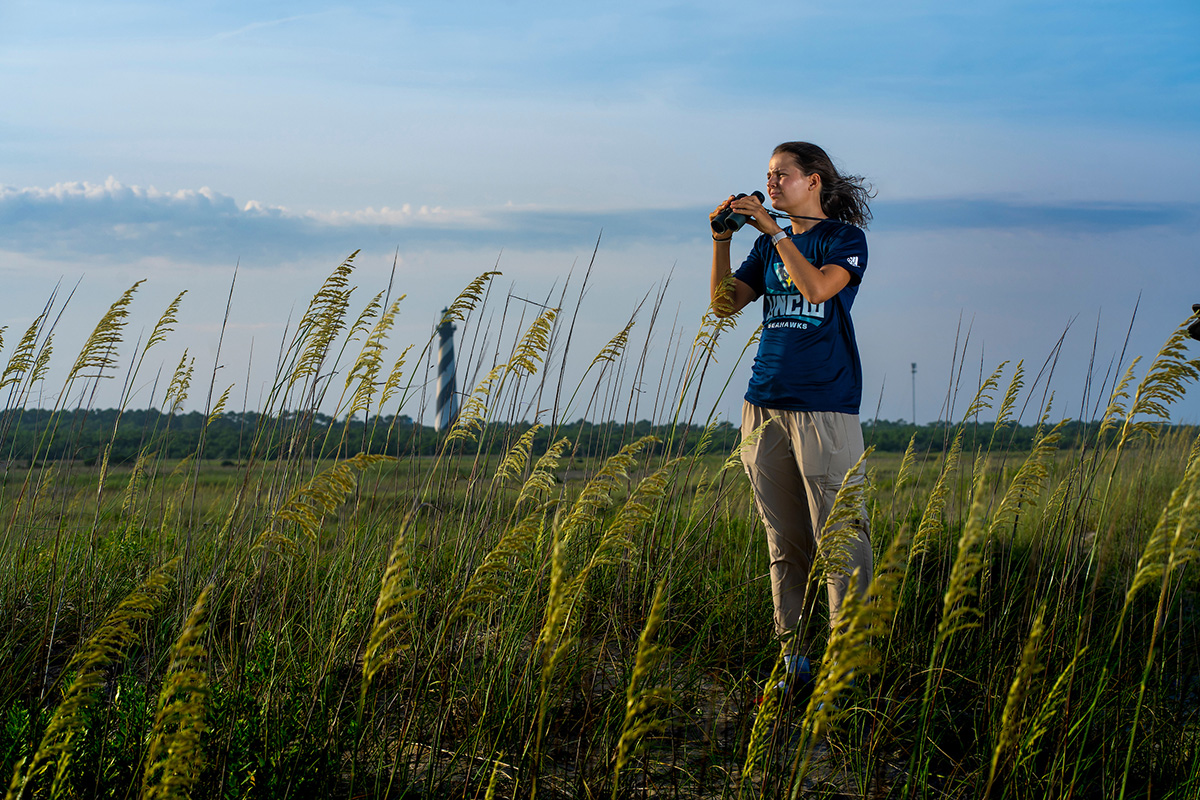 Allie Best never thought about studying birds while pursuing an undergraduate degree at a liberal arts college nestled on the banks of the Hudson River in New York.
By her senior year at Marist College, she knew she wanted to continue her studies and earn a master's degree. And, she was really interested in conservation.
When she started making the rounds, reaching out to a number of professors at graduate schools she was eyeing to mark the next chapter in her academic pursuits, Best ended up having a conversation with an assistant professor at a university that she credits her parents for putting on her radar.
"Really it was a stroke of luck," Best said in a recent telephone interview.
Ray Danner, an assistant professor of biology and marine biology at the University of North Carolina Wilmington, had what he thought would be a research project that would work well for Best.
"We talked about how I had never worked with birds before, but I just really enjoy wildlife and I told him I could see myself enjoying this, but I have never really thought about studying birds," Best said.
That conversation fueled Best to make her way from Poughkeepsie, New York, south to Wilmington, where she immersed herself in a lab and in the field, catching and tagging birds. She recently wrapped up a 14-week field research project monitoring least terns with fellow students and Danner on the Cape Hatteras National Seashore.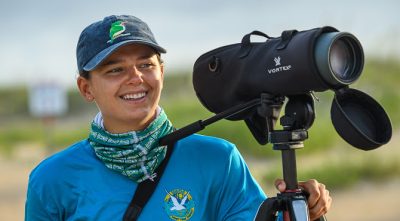 "It was amazing," she said. "I paid attention to (birds) before just as someone enjoying nature and then really being able to understand more about them just opened my eyes to this whole new world of ornithology and I really, really enjoyed it."
As Best enters her second year of graduate school later this month she does so with the distinction of being one of two recipients of the North Carolina Space Grant and North Carolina Sea Grant, a fellowship awarded to students whose research explores challenges facing the state's coast.
Best was awarded the $10,000 grant to study the shrinking habitat of coastal plain swamp sparrows, palm-sized birds that breed in coastal marshes primarily from New Jersey south to Delaware and Maryland.
In 2007, scientists discovered that these tiny birds winter on the southeast Atlantic Coast between North Carolina and South Carolina.
Hyde County, the area of focus for Best's research, is the center of the coastal plain swamp sparrows' wintering range.
"This subspecies is going to be getting a lot of attention in the near future, I believe, from conservation organizations," Danner said. "They're declining and they're one of these species that has small population size, small range to start with and very specialized habitat."
Best will use a combination of technology and data from NASA and the National Oceanic and Atmospheric Administration, or NOAA, to forecast the effects of sea level rise and create models of those projected impacts of the birds' habitat.
Coastal plain swamp sparrows prefer high marsh habitat, which is less adaptive to sea level rise because, unlike low marsh habitat, it does not flood with high tide and become exposed at low tide.
"I think it's really important to understand how different sea level rise scenarios are going to affect these species in order to inform management decisions," Best said. "To be clear, all marsh species are at a major threat here."
In 2003, the United States Geological Survey recommended the coastal plain swamp sparrow be listed as a subspecies of concern by state and local governments because of its small population size and habitat.
Danner describe Bests' research project as one where she will develop an intimate understanding of the birds' habitat needs.
"You can imagine us attaching little radio transmitters to birds and following them around," he said. "Now she's analyzing those data to figure out where the birds go, what sorts of plants they use, what sorts of habitats they're in. She uses satellite imagery to describe the habitat where the birds are found."
Best, former captain of UNCW women's basketball team, will use imagery to describe how much habitat exists in a region, then apply sea level rise models to that region to determine how much of that habitat will exist in the future.
"Marsh habitat's being lost from a lot of different causes from developments and sea level rise and I think a lot of us are at the point where we see sea level rise is happening, there's no disputing that anymore," Danner said. Now it's time to start making smart plans about adaptation. That's really what Allie's work focuses on. She's not going to stop sea level rise. We're just trying to help conservation managers decide how that we can adapt to it."