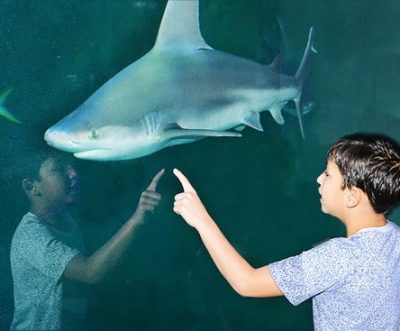 Educators at schools with low-income students have until Sept. 30 to apply for the Aquarium Scholars grant program.
The program through North Carolina Aquariums offers educational opportunities for students across the state in Title I or Title I-eligible schools, which have at least 40% of students from low-income families.
This year, $120,000 in grants is available for applicants. The application period began Aug. 1.
Teachers can apply at http://ncaquariums.com/aquarium-scholars.
Grant funds are to help cover costs for field trips and special programming at one of the three North Carolina Aquariums or Jennette's Pier, an onsite educator program at the school, or a virtual program with a live aquarium educator.
Aquarium Scholars is a partnership between the North Carolina Aquariums, North Carolina public schools and the nonprofit North Carolina Aquarium Society, made possible through private donors.
"We hope teachers will take advantage of this opportunity and apply for an Aquarium Scholars grant for the coming year," Jay Barnes, president and CEO of the North Carolina Aquarium Society, said in a statement. "Our donors provide this funding to make it easy for Title I eligible schools to connect their students with the Aquariums' amazing programs, exposing them to the wonders of the ocean and natural world."
The Aquarium Scholars program has distributed since 2018 more than $400,000 in grants, giving educational opportunities to more than 57,000 students from 78 counties across the state. The grants have funded 322 field trips, more than 150 live animal programs in classrooms, and 219 virtual programs.