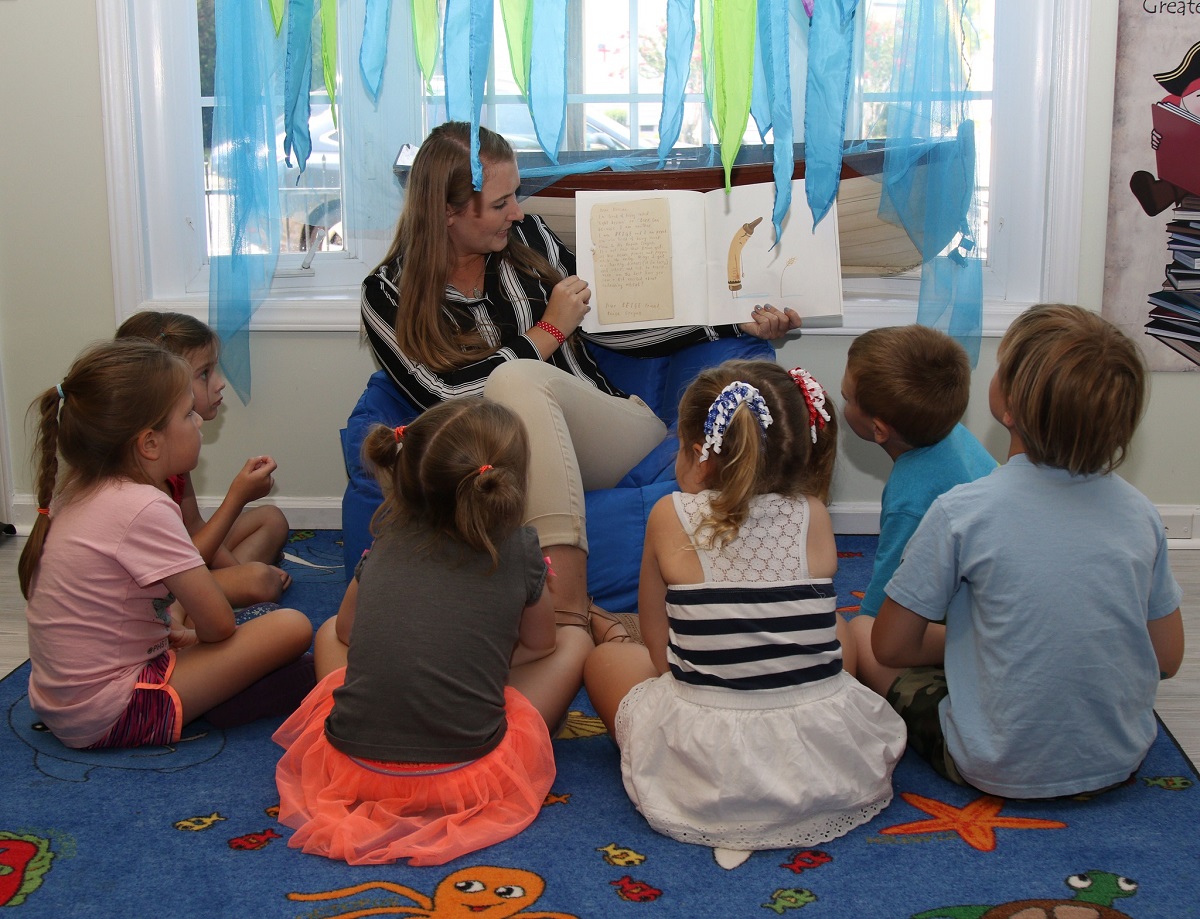 Post has been updated.
With camps for little mariners, programs for older learners and activities for all ages scheduled, the state's three maritime museums are planning for a busy July.
The museums, part of the Division of State History Museums in the state Department of Natural and Cultural Resources, are in Hatteras, Beaufort and Southport.
"The educators at our three museums offer programs year-round that focus on maritime history and culture," Maritime Museums Public Information Officer Cyndi Brown told Coastal Review.
"But during the summer, we add even more opportunities for children and adults to develop a deeper appreciation and understanding of the maritime history and environment," Brown added. "This increase lets both our first-time and our returning visitors explore the maritime world in new ways and in greater depth."
A slew of talks, hands-on projects, camps and more are scheduled throughout the month. Museums are free to visit, although there are fees for some activities.
Graveyard of the Atlantic Museum
The Graveyard of the Atlantic Museum in Hatteras, named in remembrance of the thousands of shipwrecks off the North Carolina's coast, is dedicated to the preservation and presentation of the state's coastal culture and maritime history, including these shipwrecks.
The museum features exhibits on piracy, war, lifesaving, commerce, diving and coastal living. The museum has on display remnants of the earliest known shipwreck found in North Carolina waters, dating to 1650, and objects from other shipwrecks including the USS Monitor, the Queen Anne's Revenge, and the USS Huron.
"Through our summer speakers series and our maritime crafts we entertain and educate all ages about the Outer Banks and its fascinating maritime history. A museum activity can provoke a lifelong love of learning," said Mary Ellen Riddle, education curator at the Graveyard of the Atlantic Museum in Hatteras.
"The maritime history of the Outer Banks is far reaching with global, national and state impacts," Riddle said.
"The coastal location and nearness to the Gulf Stream and an extension of the Labrador Current brought heavy trade traffic to an area that was dangerous due to shoaling, weather, war and sometimes piracy," Riddle explained. "As a result of these conditions, we have over 2,000 shipwrecks in our waters. We think of the related stories and shipwrecks as invaluable repositories of history that teach us about eras, people, places, and technology from all over the world."
The Graveyard of the Atlantic Museum is at 59200 Museum Drive, Hatteras, and is open 10 a.m. to 4 p.m. Monday-Saturday. The museum will be closed Monday for the Fourth of July holiday.
This month, the Hatteras museum will host speakers and offer craft activities.
The Salty Dawgs Speaker Series will feature historians, divers, maritime history master's candidates, musicians, professors, researchers and authors that will cover piracy, shipwrecks, whaling and sea shanties. The free, 30- to 45-minute talks begin at 11 a.m. and take place every Tuesday through September. The public is invited. No reservation needed.
The series includes the following:
A Picture Show of Outer Banks Shipwreck Diving with underwater photographer Marc Corbett is set for July 5. Corbett, who will soon publish a book on nearshore wrecks, will discuss shipwrecks on the Outer Banks. His photography has been on display at the Graveyard of the Atlantic Museum and has been in multiple publications.
Cooking Seafood Hatteras Style with Sharon Peele Kennedy will be July 12. Kennedy will prepare a seafood chowder to taste and sign copies of her cookbook, "What's for Supper?" that focuses on recipes using locally caught seafood. Kennedy's family roots are deep on Hatteras Island.
Sea Shanties and Songs of the Sea with JR Shanty Co. will take place July 19 and July 26. Wife and husband folk duo Julianne Laird and Richard Workman performs traditional sea shanties and songs of the sea.
Maritime Crafts for all ages will be from 10:30 a.m. to noon July 6, July 13, July 20 and July 27. Supplies will be provided for coastal-themed crafts during these free events.
Crafting Sailor's Valentines is 10:30 a.m. to noon July 21. Create a Sailor's Valentine using shells, and discover the history of the maritime art. All supplies furnished for the free event. All ages welcome.
In addition to special programming, the museum offers family- and youth-friendly scavenger hunts. Visitors search for objects throughout the museum and receive a surprise.
N.C. Maritime Museum in Beaufort
The North Carolina Maritime Museum in Beaufort shares the story of lighthouses and lifesaving stations, the seafood industry and motorboats. Educational programs focus on marine life, science and ecology.
On permanent display is an exhibit with artifacts from Blackbeard's wrecked flagship, the Queen Anne's Revenge, among them cannons, grenades, belt buckles and beads, found off the coast of Beaufort. In the the Harvey W. Smith Watercraft Center across the street, boatbuilding classes are held for all ages.
"Creating opportunities to educate people about North Carolina's maritime history and environment is important for the museum year-round, but even more so during the peak tourism season," said Benjamin Wunderly, associate education curator at the Beaufort site.
"Visitors coming from across the state, country and even farther allow us to reach a much broader audience that typically wouldn't be here in the off-season. The museum capitalizes on the situation by offering a variety of educational programs for varying ages and interests," he added.
The museum at 315 Front St. in downtown Beaufort, and the Harvey W. Smith Watercraft Center, across the street, are open year-round. Hours are 10 a.m. to 5 p.m. Monday through Saturday and from noon to 5 p.m. Sunday.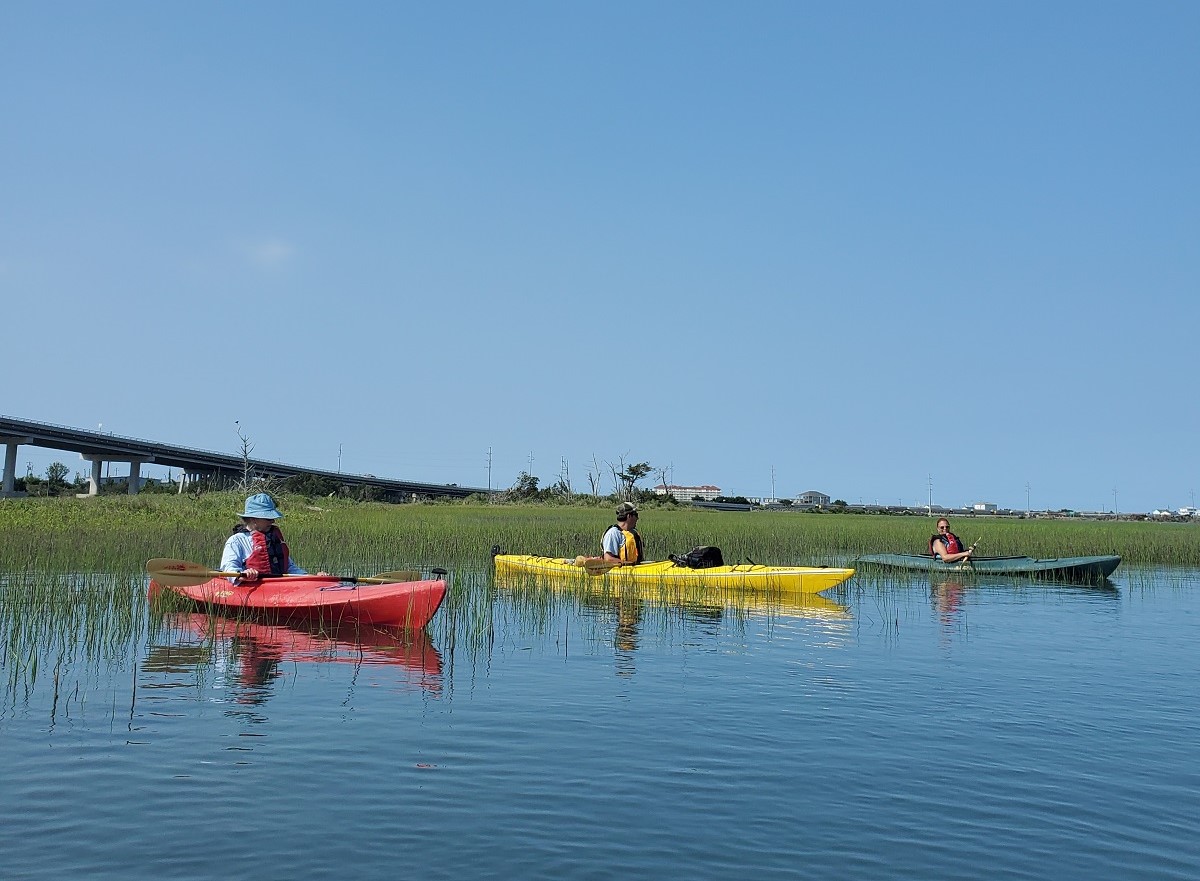 From kayaking to a sailboat race, the Beaufort museum has a range of activities planned.
Kayak the Salt Marsh 9 a.m. to noon July 1. Basic kayak instruction and safety lessons on shore followed by a 2-mile paddle through the salt marsh. Cost is $35 or $25 with own kayak. Registration is required by noon the day prior.
Maritime Heritage Series: The Cape Lookout Lighthouse 11 a.m. July 6. Wunderly will talk about the history of light towers at Cape Lookout at the free talk. No registration required. Attend in person in the museum auditorium, watch online via the museum's Facebook page or sign up for Zoom at ncmaritimemuseumbeaufort.com/sign-up-for-virtual-programs/.
Fish & Fishing 9 a.m. to noon July 6-7. Third and fourth graders will learn about coastal fish and fishing methods during this two-day class. Cane poles, bait, and tackle are provided for dock fishing and they will use nets to catch and identify marine life in nearshore waters. Advance registration is required. Cost is $90 per child.
Seashore Life I 9 a.m.to noon July 7-8. First and second graders will investigate the coastal marine life of the tidal flats, salt marshes and sounds on local islands in this two-day class. Field-based classes include ferry ride, barrier island hiking, and animal identification. Cost is $90 per child. Advance registration is required.
Great Fourth Race 9 a.m. July 7. Traditionally-rigged sailing craft rally to celebrate the historic voyages that carried news of the signing of the Declaration of Independence to the Outer Banks. Boat registration required to participate in the free event. Boats will gather in Taylors Creek between 9 a.m. and 10 a.m. Organized by the Traditional Small Craft Association Friends of the Museum Chapter. For information, call 252-728-1638 or visit maritimefriends.org.
Boat in a Day Class 9:30 a.m.-4:30 p.m. July 9, July 15 and July 30. Teams up to four people assemble a small flat-bottomed plywood boat suitable for paddling. Fee is $630, or $567 for Friends of the Museum. Course size is limited, and registration is required.
Pirates! 9 a.m. to noon offered on July 11-12 and July 28-29. First and second graders will work with their fearless captain to learn how pirates like Blackbeard lived. Cost is $90 per child. Registration required.
Merry Time for Tots Summer Science School 9-10 a.m. July 13. Children entering preschool can listen to a story, estuarine critter observation and a related craft. Cost is $5 per child. Registration required.
Ocean Infants 9 a.m. July 14. The program for birth up to 2 years old and their caregivers, involves maritime items such as whale bones, shark teeth, and pirate hats. Registration required. Cost is $5 per participating child or $2 for Friends of the Museum members.
Boats & Models 9 a.m.-noon July 18–19. Third and fourth graders will build a sportfishing boat model at the museum's Watercraft Center. Museum exhibits and field trips will demonstrate the boats used for offshore charter fishing. Cost is $90 per child. registration required.
Coastal Adventures 9 a.m. to 2 p.m. July 18-20. Seventh through 10th graders will examine environmental conservation issues such as marine debris and protected species. Through field observations and data gathering at local nature preserves, students will learn how scientists and natural resource managers deal with conservation challenges. Cost is $120 per child. Registration required.
Maritime Matinee: "Wild Caught" 1 p.m. July 21. Free showing of "Wild Caught: The Life and Struggles of an American Fishing Town" in the museum auditorium. Film chronicles commercial fishermen in Sneads Ferry and their struggles in the industry. Free, no registration required.
15th annual Crab Cake Cook-off 6 p.m. July 22. Fundraiser for the Friends of the Maritime Museum at the Harvey W. Smith Watercraft Center. For information or tickets, call 252-728-1638 or visit maritimefriends.org.
Exploring Coastal Habitats 9 a.m. to noon July 26. Discover the various plants and animals of the salt marsh and tidal flats at the Rachel Carson Reserve. Cost is $20 a person. Register by noon day prior.
For information or to register for any event at this museum, call 252-504-7758 or visit ncmaritimemuseumbeaufort.com/events/.
N.C. Maritime Museum at Southport
The North Carolina Maritime Museum at Southport, at the confluence of the Cape Fear River, Atlantic Ocean and Atlantic Intracoastal Waterway, tells tales of pirates, blockade running, commercial fishing and other nautical adventures.
"Museums are in a unique position to offer engaging content to aid in learning retention over the summer," said Katy Menne, who leads the education programs at the Southport site. "Getting to add hands-on fun surrounding the topic of water brings summers to life, since many visitors are coming to the beaches for an escape and enjoyment. We provide both in our exhibits and programs."
The museum at 204 E Moore St., Southport, is open from 10 a.m. to 4 p.m. Tuesday through Saturday and closed Sunday and Monday.
The Southport museum will offer camps for children under 12 and its monthly Third Tuesday Talk in July.
Little Mariners Camps are for ages 4 to 6, with a guardian, and take place every other Wednesday. Each camp is $7 with a 10% discount for Friends members at the Family level and above. Registration closes the day prior at 5 p.m.
Red, White, and Blue Whale is at 2 p.m. July 6. The class includes a sing along, craft, and story time.
Duck Dash is from 2 p.m. July 20. Ages 4 to 6 can color, and race ducks then listen to a great story about five little ducks.
First Mate Four-Day Camps are being offered for ages 7-12. Each camp is $60 with a 10% discount for Friends members at the Family level and above. All programs are subject to N.C. state taxes. Registration closes the day prior at 5 p.m.
Camps are from 10 a.m. to 1 p.m. and include the following topics and dates:
Salty Sea Life July 12-15. Learn about the sea life local to the Lower Cape Fear and how they have helped the region economically. Students will take a trip to the North Carolina Aquarium at Fort Fisher, as well as walk the Southport waterfront.
Colonial Days July 26-29. Learn how port town residents lived everyday life and then travel to an old Colonial City.
Call 910-477-5151 or visit ncmaritimemuseumsouthport.com/events to register for these camps.
Third Tuesday: "The Submarine Blitzkrieg against North America and the U.S. Response: December 1941 to August 1942" with Dr. Salvatore R. Mercogliano 7 p.m. July 19 at the Southport Community Building, 223 E. Bay St. Admission is free but reservations are required since seating is limited.