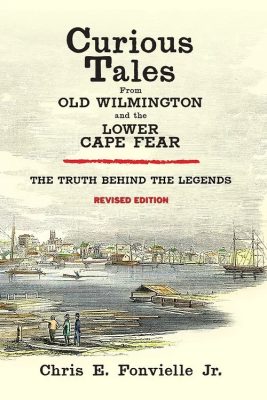 Historian Dr. Chris E. Fonvielle Jr. will explore the truth behind Wilmington and Cape Fear legends at 6 p.m. Aug. 30 in Pender County's main library in Burgaw.
In his newest book "Curious Tales from Old Wilmington and the Lower Cape Fear: The Truth Behind the Legends," Fonvielle looks at five of the region's well-known legends through the eyes of an historian.
"The stories, all of which contain an element of truth, have gotten discombobulated after being told and retold for hundreds of years. But what is the truth behind them, what really happened? During this special presentation attendees will have the opportunity to learn the truth behind local legends," according to the library.
A Wilmington native, Fonvielle is professor emeritus in the history department of University of North Carolina Wilmington. He has had a lifelong interest in American Civil War, North Carolina, and Cape Fear history. After receiving his bachelor's in anthropology at UNCW, Fonvielle served as the last curator of the Blockade Runners of the Confederacy Museum. He received his master's in American history at East Carolina University, and his doctorate from the University of South Carolina.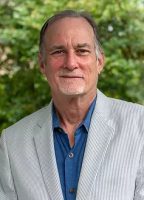 He has published books and articles including "The Wilmington Campaign: Last Rays of Departing Hope," "Wilmington and the Lower Cape Fear: An Illustrated History," and "Fort Fisher 1865: The Photographs of T.H. O'Sullivan."
In 2014, then-Gov. Pat McCrory appointed Fonvielle to the North Carolina Historical Commission. Upon his retirement from UNC Wilmington in 2018, he was presented with the Order of the Long Leaf Pine for distinguished service to the State of North Carolina, signed by Gov. Roy Cooper.
For more information or assistance, call Pender County Library's Burgaw branch at 910-259-1234 during regular business hours.