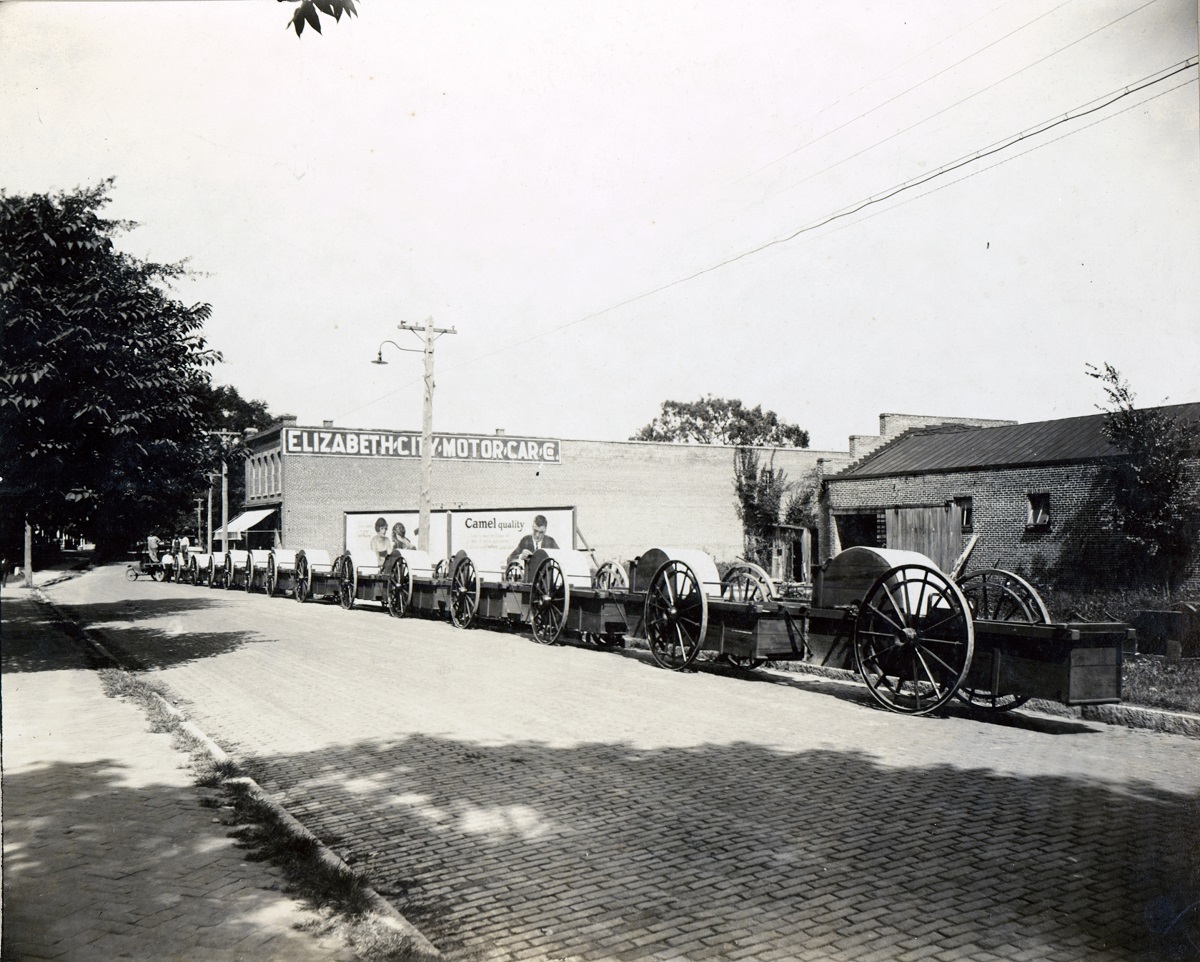 In the main lobby of the Museum of the Albemarle from Aug. 12 to Oct. 14 two soybean harvesters from the early 20th century are to be on display.
The temporary exhibit is in the Elizabeth City museum is in conjunction with the unveiling Aug. 12 of an updated North Carolina Highway Historical Marker dedicated to soybean processing.
Visitors to the museum will be able to see a 1920 soybean harvester manufactured in Elizabeth City by the Gordon Bean and Pea Harvester Co., invited by resident LeRoy S. Gordon, born 1866 and died 1955. Church Street resident George Pritchard, born 1883 and died 1947, also patented his own model in the 1920s as well.
The original North Carolina Highway Historical Marker erected in 1982 read "Commercial processing of domestic soybeans in U.S. began in 1915 at a plant which was located two miles north."
The updated marker to be unveiled next month states, "In 1915 W.T. Culpepper launched the soybean oil industry in the U.S. at Elizabeth City Oil & Fertilizer Co., 1 mi. NE," according to the state marker program's website.
A representative with the North Carolina Highway Historical Marker Program told Coastal Review that the unveiling of the new marker to be located near where Church Street meets and Water Street will not be open to the public.
To see the harvesters and other exhibits in the Museum of the Albemarle, hours are 10 a.m. to 4 p.m. Monday through Saturday.