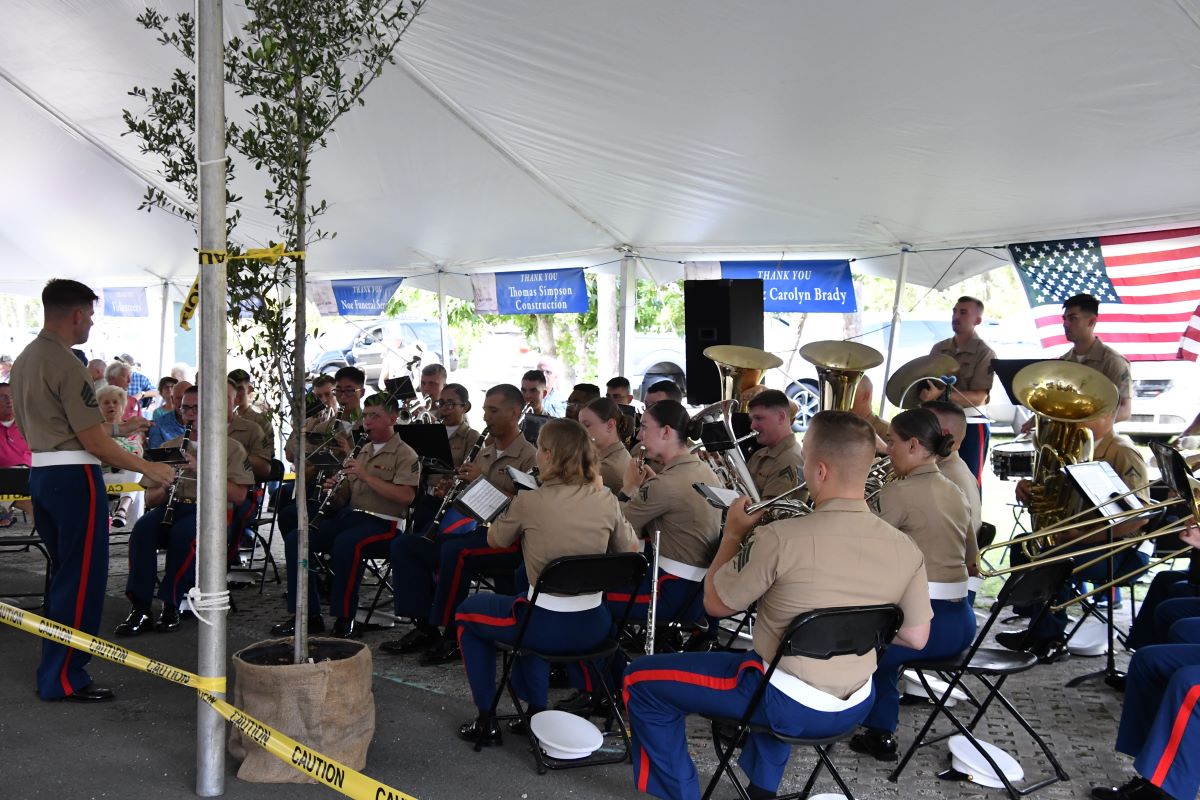 Updated June 28: Organizers have opened up the invitation to this year's shrimp fry to electric system linemen and women. "A group that we depend on throughout the year and especially during the summer and fall months of hurricane season."
The Core Sound Waterfowl Museum and Heritage Center has made it a priority to honor and celebrate those who make a difference in the community, past and present.
As part of that mission, the museum on July 9 during its annual All-American Shrimp Fry will again recognize active military and area veterans as well as thank health care workers, first responders, law enforcement, teachers and school personnel who have been on the frontline of the COVID-19 pandemic.
The theme this year is a continuation of the 2021 theme, "Thank you, community, for leading us through COVID all these years!"
This year's celebration is from 4 to 7 p.m. at the Harkers Island museum. Those who are being honored will receive a complimentary dinner of a half-pound of fresh local shrimp with all the trimmings, dessert and drink and a chance to win a sunset cruise to Cape Lookout.
Reserve a plate through the museum's website by noon July 8 or call the museum at 252-728-1500. Additional plates can be purchased for $15 each. Hot dogs are offered for the children.
In addition to dinner, attendees can enjoy treats from the bake sale, participate in the silent auction, watch decoy carving demonstrations, check out Crystal Coast Antique Club's cars and hear music from the 2d Marine Aircraft Wing Band from Cherry Point.
Lisa Kittrell, director of elementary education and Title I for Carteret County Schools, told Coastal Review Monday that she was thankful educators were again being invited to the Waterfowl Museum's annual shrimp fry.
"Along with so many others in the county, our teachers have worked hard during COVID. The opportunity to bring together so many heroes to say thank you, to enjoy delicious food and to fellowship is a great idea," she said.
Down East resident and military veteran Paige Hurley Humphreys attended last year. She said in an interview that she and her family attended "as a way to enrich ourselves more in the wonderful history and community we live in."
She added that it was a wonderful occasion with speakers commemorating locals who did so much through the pandemic and those who have served this county and the United States.
"It was great after a long pandemic to see people coming together to celebrate our county's heritage," she said, adding that she thought the Marine Corps Band was incredible and there were great vendors selling crafts. The museum itself was so enjoyable and educational.
"The perfect finish for our family was that we won passes to go on the ferry to Cape Lookout. It was a wonderful and memorable day," she said.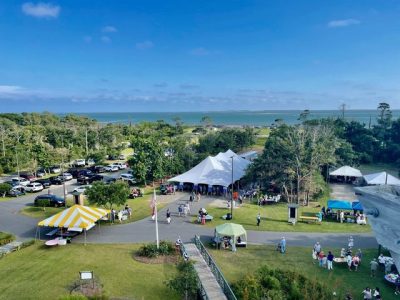 The museum has been holding the shrimp fry for years as a community event around Fourth of July, Karen Willis Amspacher, executive director, told Coastal Review.
In the last decade, Ike Southerland, museum's sponsorship coordinator, transformed the event to a veteran and active military appreciation celebration.
Once the museum began offering the plates to veterans and active military that were sponsored by community members as a thank you, the event grew, serving around 200 plates to between 350 to 400 plates.
"There are so many veterans Down East and in Carteret County we are honored to do this," Amspacher said.
Last year organizers opened the invitation to those on the frontlines of the COVID-19 pandemic, when they served almost 800 plates.
Amspacher explained that entering the third year of COVID-19, the organizers decided to extend again this year appreciation to these community leaders. "Once again we are honored to say, 'thank you' to the men and women who lead our community every day," she said.
First responders, health care workers and school personnel continue to face this historic health care emergency with strength and resolve, and "we recognize their courage and fortitude in this continuing battle," Sutherland said in a statement. "We appreciate the leadership and commitment of all the men and women who have faced this unprecedented threat to our community. We will also recognize the education community – teachers, principals, bus drivers, school administrators and all those who have helped our children through this very difficult time."
Volunteers will be on hand to interview those who want to share how they faced this unprecedented time in history and memories of how this pandemic has changed the community.
Volunteers are always needed to help with this event, including setup and cleanup. Desserts are needed and door prize donations are welcome. To help, email museum@coresound.com, or call 252-728-1500.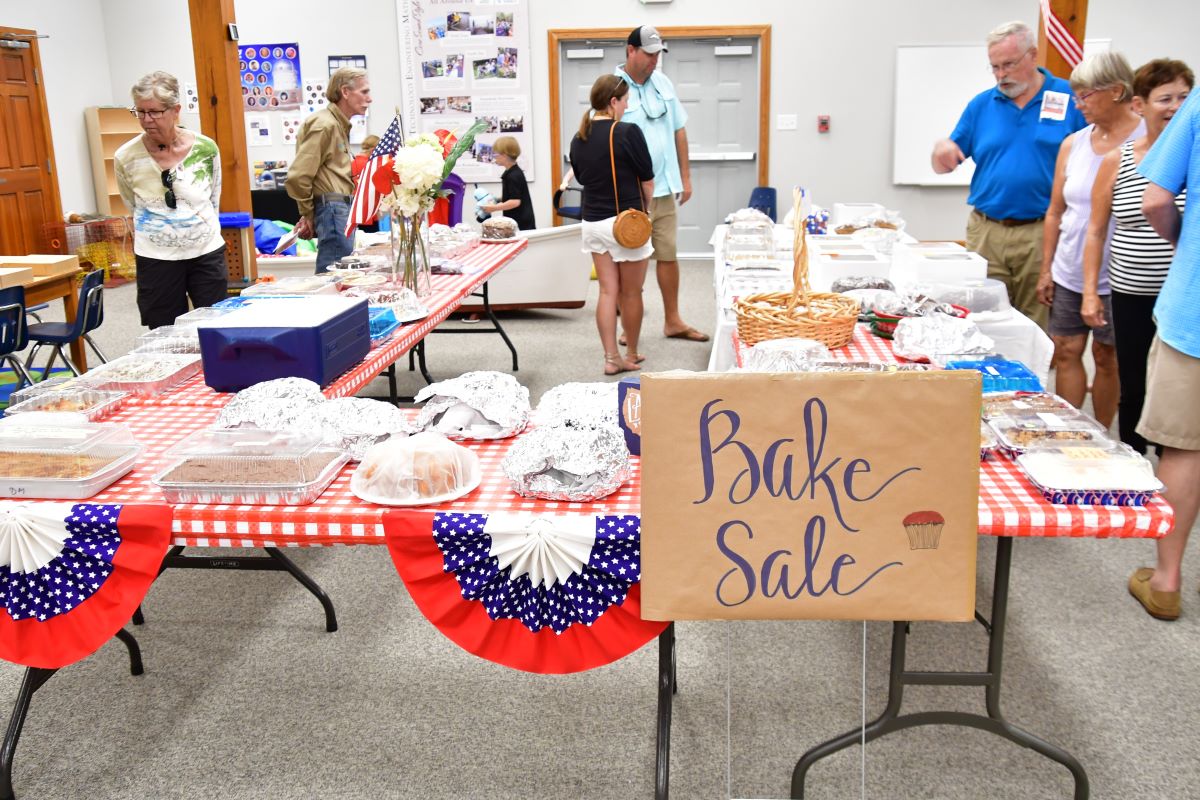 Sponsorship opportunities are available. Host sponsors are asked to donate $1,000. Plate sponsorships, which go to cover the cost of the food, are available at the following levels: $500 for 35 plates, $300 for 20 plates, $250 for 18 plates, $150 for 10 plates, $120 for eight plates, and $100 for six plates. All sponsor names are to be recognized at the event and included in promotional materials.
The museum offers programs year-round, from hands-on demonstrations of decoy carving and quilting, interactive community exhibits, outdoor experiences, field trips and summer camps for students and educators. The signature event, Waterfowl Weekend, is the second weekend of December.
If you can't make it out to Harkers Island, swing by the museum's Community Outreach Center at 806 Arendell St., in Morehead City.
In addition to carrying locally made arts and crafts, at 2 p.m. every Thursday through Labor Day visitors can enjoy Parlor Talks, which highlight different topics, at the outreach center. No reservations are needed. Handicap access is available via ramp outside and lift inside.
On the schedule
June 30: Protecting our Dark Skies with Crystal Coast Stargazers Club
Related: Cape Lookout is now a certified International Dark Sky Park
July 7: "Menhaden Fishing, When Beaufort was a Money-making country" with Steve Goodwin, author of "Beyond the Crow's Nest: The Story of the Menhaden Fishery of Carteret County" and Barbara Garrity-Blake, cultural anthropologist and co-author with Amspacher of "Living at the Water's Edge: A Heritage Guide to the Outer Banks Byway."
Related: Our Coast's History: Menhaden Fishing Days
July 14: "The Tide IS Rising" with Swansboro Commissioner Frank Tursi, and former editor of Coastal Review.
July 21: Dynamics of Extreme Events, People and Places (DEEP) with UNC researchers Elizabeth Frankenburg and Nathan Dollar
July 28: Leaving the Banks with Joel Hancock, author of "The Education of an Island Boy."
Aug. 4: Cape Lookout Lighthouse History and Restoration Status with Cape Lookout National Seashore Superintendent Jeff West
Aug. 11: Cabin Culture of the Southern Banks with Dr. Stan Rule
Aug. 18: The Value of Down East Culture in Arctic Alaska with artist Susan Mason
Aug. 25: Marshallberg Boatbuilding, story of the Albatross Fleet, North Carolina's first charter fishing business, with Ernie Foster and Keith Willis
Sept. 1: Stories and Songs We Love with museum archivist Connie Mason