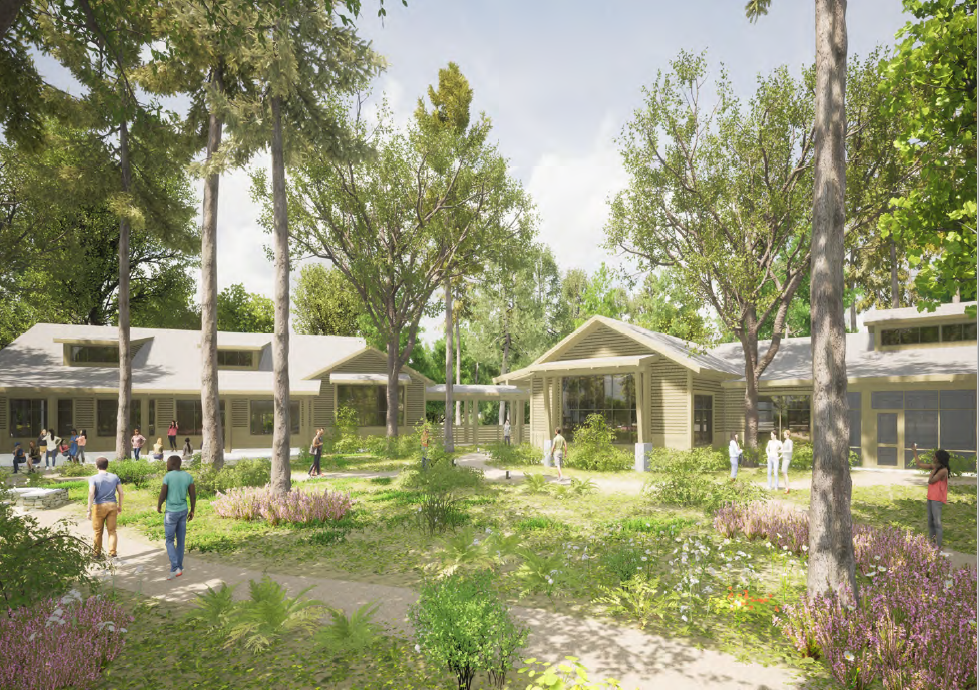 The nonprofit North Carolina Coastal Federation unveiled Friday the final design plans for the new Center for Coastal Protection and Restoration to be built on waterfront property in western Carteret County.
Located between Cedar Point and Morehead City, plans for the new center include a 4,500-square-foot education and event center, a classroom, a resource center to house the federation, outdoor classrooms, nature trails and coastal experiences.
Celebrating its 40th year, the federation, which publishes Coastal Review, is a nonprofit organization working to protect and restore North Carolina's coastal habitats and water quality.
"We're thrilled to celebrate 40 years of protecting and restoring the coast, while also laying a strong foundation for the next 40 years through this new Center," Development Director Sarah King said.
The center will feature several conservation areas, where wetlands and native plants will be protected, and a living shoreline, which is a cost-effective shoreline stabilization approach that also provides coastal habitat and protects water quality, according to the federation. The site is to showcase techniques to eliminate stormwater runoff and protect water quality such as pavement alternatives and rain gardens.
"This Center provides is a wonderful opportunity to showcase coastal resilience strategies," Executive Director Todd Miller said. "That includes everything from living shorelines, to nature-based stormwater strategies, to sustainable building practices."
Architect Chip Hemingway of Bowman, Murray, Hemingway Architects in Wilmington designed the center.
"The Coastal Federation has an incredibly strong connection to both our coastal environment and our coastal communities," Hemingway said. "It's important that the campus and the buildings reflect that mission by embracing and showcasing the natural beauty of the site."
The Coastal Federation has raised more than $5 million through a capital campaign for the new center, which has a total price tag of $6.5 million. Plans call for breaking ground in 2023.