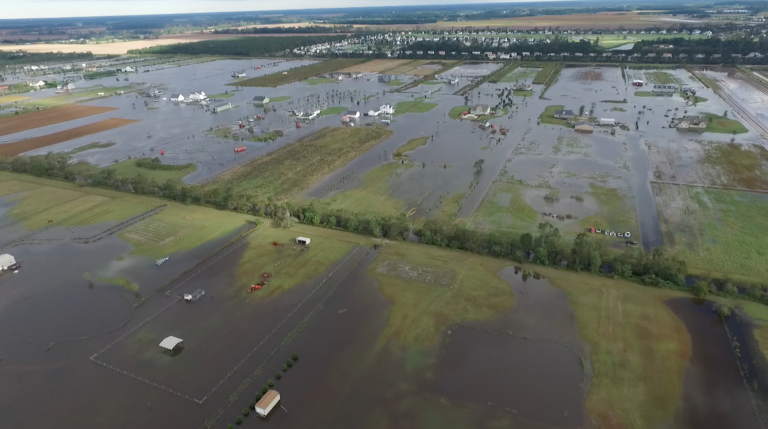 When it comes to hurricanes, it's important to be prepared and know your risk.
That was the message federal officials delivered Wednesday during a press conference from the annual National Hurricane Conference taking place this week in Orlando, Florida.
Federal Emergency Management Agency Administrator Deanne Criswell and National Oceanic and Atmospheric Administration's National Hurricane Center Director Ken Graham encouraged the public to prepare for more intense storms.
The conference is a national forum for federal, state and local officials to work together to improve hurricane preparedness, response, recovery and mitigation in the United States and Caribbean and Pacific tropical islands.
Criswell explained that while the conference is an opportunity for emergency management professionals to share lessons learned from the past. More importantly, she said, it's time to start thinking about what is going to be experienced in the future.
In recent years, hurricanes have intensified, giving emergency managers less time to warn their constituents to prepare. The storms are stronger, lasting longer at higher durations over land, impacting coastal communities and inland too. This is going to continue, she said.
Residents most need to understand their risk, she added.
"What is the risk in the area that you are at if you are on the coast or if you are inland? And then do you have a plan to protect your family against that risk? Do you know how you're going to evacuate? Do you know where you're going to go? Do you know how you're going to communicate to your family members that live outside of the area so you can let them know that you're safe," Criswell said. And of course don't forget pets. Make sure to have the same supplies you'd have for rest of your family.
Graham reiterated the need for a plan. "you can't make your plan during the storm. You've got to do it early," he said, because sometimes the timeline of a tropical storm reaching land is short. "have that plan ready to go, ready to implement."
Criswell said that if relocating to a new area, learn what the risks are, such as hurricanes or tornadoes.
"Individuals need to be deliberate about that. You need to understand what your risk is and if you have not been in that situation before there are a lot of resources out there," she said, and ready.gov has a wealth of information.
Graham added that if you don't know what to do when a hurricane comes, then ask.
"If you don't know, ask … know that risk," he said. "Because being prepared is everything."
Many don't want to evacuate during a hurricane and that mentality is hard to change, Criswell said.
"I think that we get the most increase in the level of preparedness and communities immediately after a disaster," she said, but the longer between storms, the more comfortable residents get with the idea that they can withstand the storm.
"It worries me because we are seeing right now these natural weather events that are getting more severe, they're stronger, they're lasting longer. They're intensifying more rapidly. And so where in the past maybe communities and individuals would wait things out," she said. "We as an emergency management profession and a community we have to continue to help people understand what these threats are. We need to provide the resources for them to learn about their threats as well."
Graham pointed out the need to communicate. "You can have a perfect forecast, but it doesn't do much good if it's not understood and it's not actionable."
His office has different professionals, such as meteorologists and social scientists, to help communicate.
Criswell continued that there can't be a one-size-fits-all type of messaging. For the first time last year, FEMA created a culturally specific preparedness campaign for preparedness month focusing on the Hispanic community.
Graham said what worries him sometimes are areas that historically have a lot of strong storms and just because it didn't happen in the last couple of years doesn't mean it can't happen this year. So the complacency part of it is worries me."
Criswell echoed Graham, saying it's the complacency that really worries her.
"I worry about those communities and our ability again — because of the rapid intensification of these storms — our ability to get messaging out to those communities so they can make timely decisions to either evacuate or stay in place to protect their families," she said. "We've got to be able to communicate to those individuals that aren't necessarily taking it as serious as they could or should" because disasters don't discriminate.
"We all have to take it seriously. Storms are getting worse. They're getting worse. They're causing more destruction. They are intensifying more rapidly. We're going to have less time to warn people so they can take appropriate measures. We'll have to take it serious," she said.