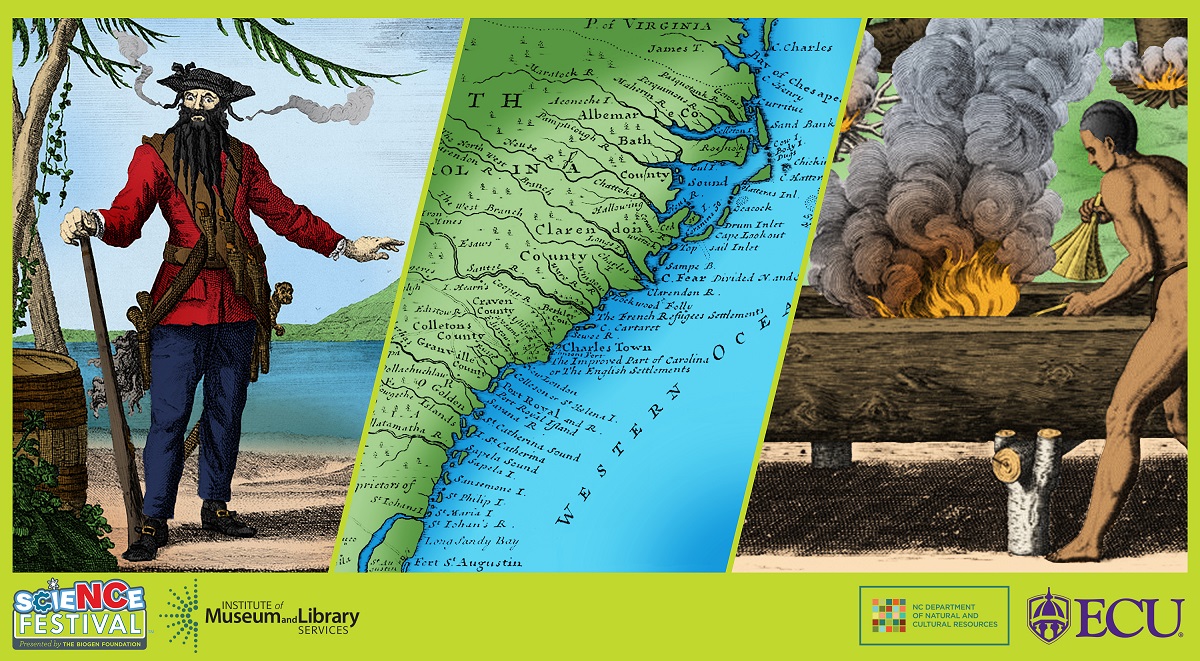 Experience the ongoing conservation of what remains of pirate Blackbeard's flagship, Queen Anne's Revenge during an open house this month.
Discovered in the mid-1990s off the coast of Beaufort by a private research firm, the ship, formerly the French slaving vessel La Concorde, ran aground in 1718.
Organizers described "The Science of Archaeology and Conservation," as interactive, family-friendly and educational. It is set for 10 a.m. to 3 p.m. April 23 at the Queen Anne's Revenge Conservation Lab at East Carolina University, 1157 VOA Site C Road, Greenville.
Visitors can see how conservators and archaeologists use chemistry, physics and technology to recover and conserve artifacts.
The open house is to be hosted in garage and warehouse spaces with doors open to allow for a more open-air environment. Call the lab with questions at 252-744-6721.
The event is part of the North Carolina Science Festival, the country's first statewide celebration of science now in its 11th year. There are more than 200 in-person and virtual events, several of which are on the coast, planned for the festival.
On Nov. 21, 1996, a search team from a private research firm Intersal Inc., operating under a permit from the N.C. Department of Natural and Cultural Resources found a cluster of cannon and anchors on the seabed near Beaufort Inlet, according to the state.
Historical documents describing the ship's loss, size of the wreck and other details helped confirm the site's identity as Blackbeard's lost ship. More than 400,000 artifacts have been raised from the site, including cannon shot, parts of the ship's hull, tools, and glass trade beads.