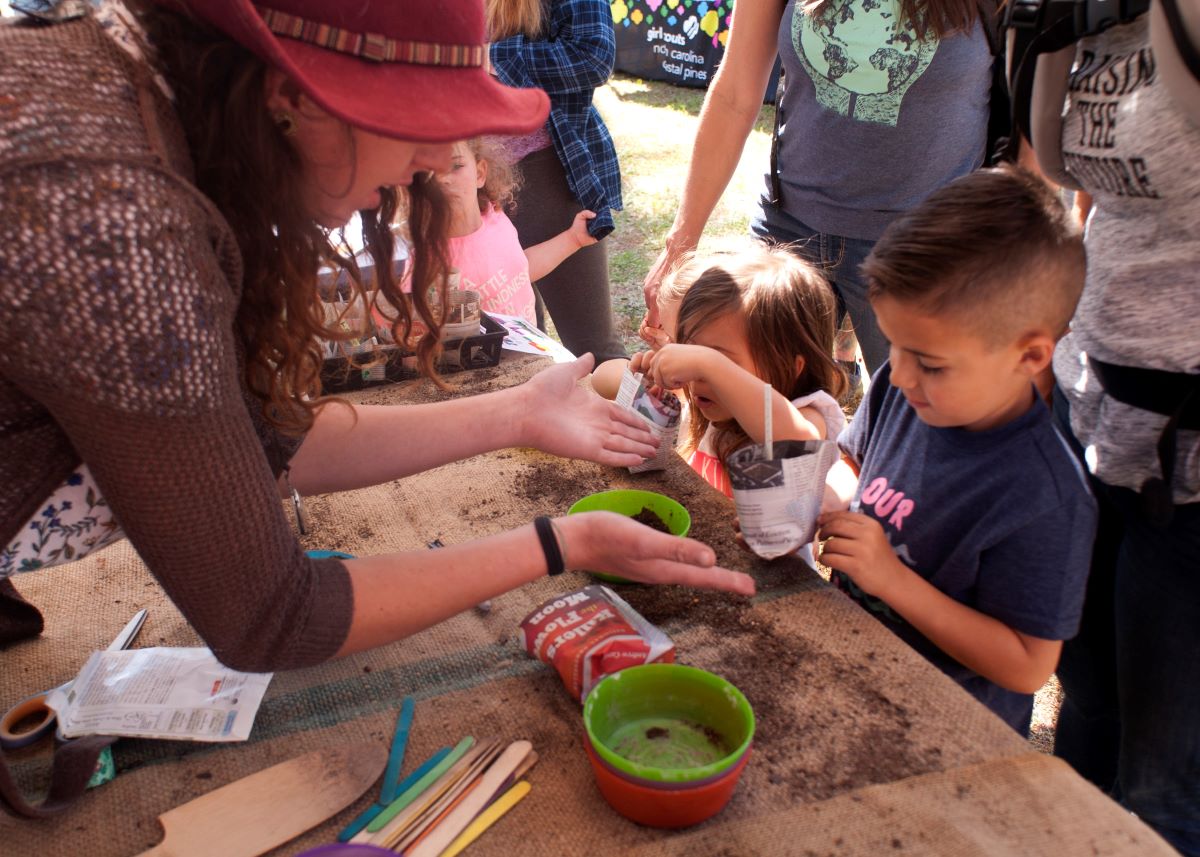 April 22 has been recognized as Earth Day since 1970.
For decades, organizations and groups across the country and worldwide have hosted festivals, celebrations and activities as part of Earth Day in an effort to educate the public on the importance of protecting our planet.
Because of COVID-19 precautions over the last few years, events were canceled or held online, but this year, many organizations on the coast are having in-person celebrations.
Global organizers earthday.org said this year's Earth Day theme is "Invest In Our Planet," and focuses on accelerating solutions to combat climate change and to encourage everyone to do their part.
Coastal North Carolina's community groups, environmental organizations and towns are doing just that by hosting festivals and celebrations honoring Earth Day.
St. James
The new nonprofit, the St. James Conservancy, has planned a celebration of Earth Day 7 p.m. Thursday at St. James Community Center, 4136 Southport-Supply Road SE in St. James. The public is welcome to attend the free presentations by Ohio State University retired professor Dr. Rosanne Fortner who will speak on "Earth Day Then and Now" and University of North Carolina Wilmington Professor Roger Shew's address on "Sea Level Rise and Our Future."
"Earth Day is 52 years old and very worthy of a celebration," Dick Lefebvre, co-chair of the event said in an interview, adding Earth Day started with a universal call for environmental protection and it stands as a reminder that we all should be following best practices.
"So many of us are new to the North Carolina Coastal Region and, as such, must learn about where we have chosen to live. We must understand best practices for the environment in our new location," he said. "Conservation begins with education."
Sunset Beach
The town of Sunset Beach said it's Earth Day theme for 2022 is "Invest in Our Environment." Residents, businesses and visitors are asked to do their part to protect natural resources and environment.
The town is celebrating Earth Day and Arbor Day Friday to encourage the planting of trees to promote beautification and conservation. An event is set for 10 a.m.-2 p.m. Friday in the Sunset Beach Town Park at 206 Sunset Blvd. N.
The town's Environmental Resource Committee has secured 16 regional, environmentally focused organizations to be exhibitors for the event. Giveaways are to include, tree seedlings for planting and reusable grocery bags.
Oak Island
On Friday, Oak Island Recreation Department is heading up the seventh annual Oak Island Earth Day Festival. The event is scheduled for 10 a.m. to 2 p.m. Friday, at Middleton Park on Oak Island.
Learn about conservation, wildlife rescue efforts, recycling and view submissions to the Earth Day Art Contest Coastal Carolina Nature, Forest and Ocean Art Show 2022 for children.
"The Town of Oak Island is very excited to be back outside for 2022 hosting special events and programs for the community again," Eric Falkenhagen, recreation program supervisor, told Coastal Review in an email Monday. He added that the annual Oak Island Earth Day Festival is very near and dear to his heart because it is the first program he brought to the town when he was hired eight years ago.
"We have invited numerous local environmental organizations and exhibits to focus on recycling efforts and ways to save our planet," he said. "It is our responsibility to lead the community in responsible to protect and take care of our planet and recycle when we can."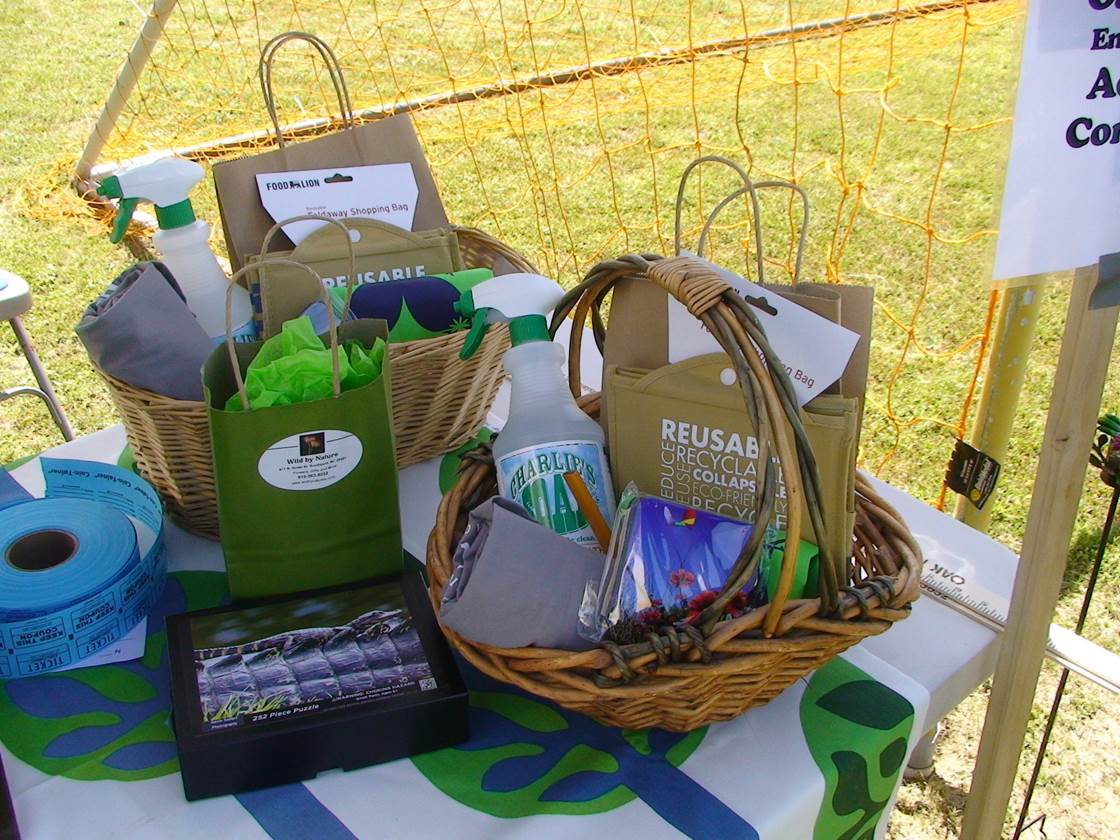 Corolla
An Earth Day celebration with the Outer Banks Center for Wildlife Education is to take place from 10 a.m. to 2 p.m. Friday at Historic Corolla Park. Attendees will be able to learn more about ultraviolet light, maritime pollution and pollination.
Nags Head
Earth Fair OBX is set for 1 to 4 p.m. Friday at Dowdy Park in Nags Head. The theme this year focuses on "Positively Protecting Habitats."
Free to the public, attendees will be able to learn more about implement sustainable, earth-friendly practices and alternative energy sources and help with planting.
This fair is to include live music from Nature Out Loud, family-friendly activities and representatives from Dare County Soil and Water, Island Snowball Co., North Carolina Aquarium on Roanoke Island and Jennette's Pier, Jockey's Ridge State Park, North Carolina Coastal Federation, Network for Endangered Sea Turtles, or NEST and the U.S. Fish and Wildlife, according to the federation.
"I'm very excited that the Coastal Environmental Educators Network is able to bring Earth Fair OBX back to the community this year. Earth Day is a perfect chance to celebrate all the unique habitats we have in the region," said Federation Coastal Educator Sara Hallas in a statement. "I hope the event will bring continued inspiration for how we can all contribute to protecting these natural habitats all year long."
Wilmington
The Wilmington Earth Day Festival is from noon to 6 p.m. Saturday at Long Leaf Park in Wilmington.
Hosted by the Wilmington Earth Day Alliance, the theme for this year's festival is "Love Your Mother." There will be more than 50 exhibitors and vendors sharing information about issues impacting the environment and how to get involved.
"I think it's important that people be provided a space to celebrate and appreciate the natural world, and for those people and organizations who work every day to save it to have a place to exhibit their programs and gain support," Amy Renfranz, Earth Day Alliance vice-chair, told Coastal Review Monday.
Related: Celebrations of science, Earth Day on statewide
Planned are live music and entertainment throughout the day. Monica Jane will perform at noon, followed by children's Nature Brigade Parade with the Rapping Red Oak at 1:45 p.m. Cosmic Groove Lizards will take the stage at 2 p.m. A drum circle with Community Drummers and Dancers will be at 3:45 p.m. and The Pinkerton Raid will close out the day with their set beginning at 4 p.m. The Kids EcoZone is to offer provide hands-on activities all day. Raffle prizes include a kayak made by Hurricane Kayak.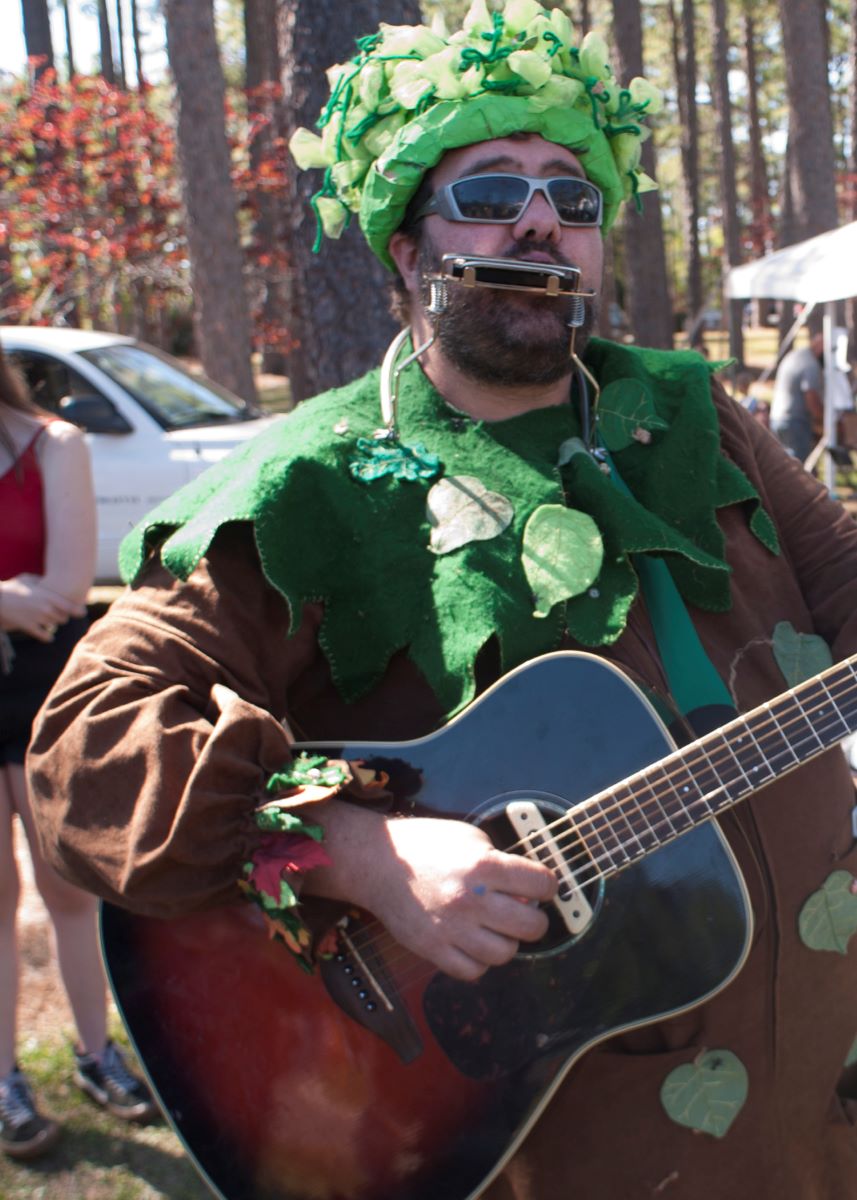 "I am excited to welcome our community back to celebrating our environment after two years of being virtual," said Festival Chair Matt Williams in a statement. "We will be in a new part of Long Leaf Park, between the new obstacle course and the splash pad, and cannot wait to share the hard work and ideas we've had brewing the last few years to make this festival fun for everyone involved."
Food trucks scheduled to be onsite are Taqueria La Lillita, Webo Catering and Wheelz Pizza. Beverages available for purchase are to include beer from Bill's Brewing Co., Wrightsville Beach Brewing Co. and Edward Teach Brewery; wine from Noni Baca; kombucha from Panacea Brewing; and smoothies from Smart Smoothie. Culligan will provide drinking water, and guests are encouraged to bring their own reusable water bottles for this.
Related: Carteret group plans countywide cleanup for April 23
The festival is striving to be zero-waste. Food scraps will be composted and festival beverage cups will be reusable. Food trucks will offer vegan and vegetarian options. They will serve their food in compostable packaging and use compostable cutlery.
The Earth Day Alliance has teamed up with Wilmington VegFest 11 a.m. to 5 p.m. Sunday at Legion Sports Complex. Tickets are $10. The event highlights plant-based diets and will feature new companies and products.
An Earth Day Youth Summit is from 5 p.m. to 6 p.m. Friday at Cameron Art Museum in Wilmington. Youth ambassadors will present during the free event their research on climate change, water quality and urban sustainability issues in the Cape Fear and discuss solutions with the community, organizers said. Reserve online a spot to attend.
Work on Wilmington Volunteer Event will be from 8 a.m. to noon Saturday at Bradley Creek Elementary School in Wilmington. Volunteers will be removing invasive plants, pulling weeds, removing debris and spreading mulch in the school yard rain gardens and stormwater wetlands to promote the functionality of the gardens. Work on Wilmington is a citywide event through the city's Chamber of Commerce that promotes volunteerism throughout several organizations and businesses in Wilmington. Register online to participate.
The Coastal Climate Science and Engineering Expo is 1-4 p.m. Saturday, April 30, Battleship Park Wilmington. The expo, part of the 2022 North Carolina Science Festival, will provide opportunities for attendees to learn about coastal locations and the science of climate change. University of North Carolina Wilmington's MarineQuest education program and Battleship North Carolina teamed up to host the program.
Swansboro
At Hammocks Beach State Park in Swansboro, an Earth Day Tree Hike is set for 9 a.m. Friday. Rangers will lead an educational, 2.5-mile hike through the woods to explore some of the sights and sounds along the park's new walking trail. At 2 p.m. Saturday, the park will host an Earth Day Matinee at the visitor center. Popcorn will be provided. Attendees should bring their own snacks, pillows and blankets. Register to attend by calling the park office at 910-326-4881.
Fort Macon
Fort Macon State Park rangers have scheduled Earth Day hikes at 10 a.m., noon and 2 p.m. Friday at the park on Bogue Banks in Carteret County. Hikes to celebrate Earth Day will begin at the park's visitor center and will be fairly easy, covering around a half-mile and include both trail and beach, organizers said.
Jacksonville
Sturgeon City Earth Day celebration 10 a.m. to 3 p.m. April 23 at Sturgeon City Environmental Education Center in Jacksonville. During this free event, more than three dozen area businesses will be on hand and there will be educational science tables with activities and science experiments.