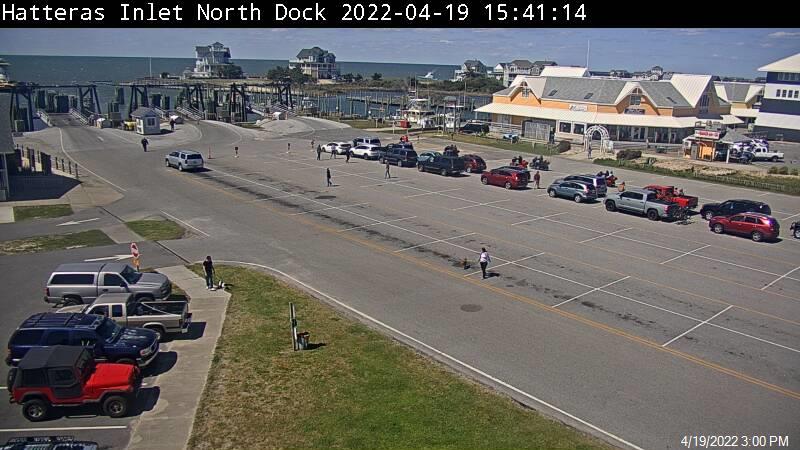 Dredging began Tuesday to alleviate shoaling that, along with high winds, caused the Hatteras-Ocracoke ferry schedule to be disrupted and canceled this weekend.
The U.S. Army Corps of Engineers' Dredge Merritt began work to clear the shoaling in Sloop Channel, just outside the state Ferry Division's Ocracoke-South Dock Terminal, North Carolina Department of Transportation officials said Tuesday.
The latest news on the ferry operations is that the Hatteras ferry resumed Tuesday, according to a Twitter post, after after days of being suspended or canceled.
"Getting this urgent dredging operation underway has been a top priority for the Ferry Division for several months," said Ferry Division Director Harold Thomas in a statement. "We'd like to thank the Army Corps of Engineers, the U.S. Coast Guard, the N.C. Department of Environmental Quality and the Hyde County government for their help in getting us to this point."
Once dredging is complete, the channel, which will be deeper and wider, will eventually lead to the return of larger, river-class ferries to the Hatteras-Ocracoke route. Larger vessels will allow more vehicles and more people to be carried on each departure, helping to alleviate the traffic congestion issues the route has faced in the last several weeks, officials said.
To further relieve congestion on the vehicle route, the ferry division is asking Ocracoke vendors with priority passes to depart on one of the early morning runs from Hatteras.
"Most of the visitor traffic on the Hatteras route arrives after 9 a.m.," said Ferry Division Deputy Director Jed Dixon. "If we can clear the larger vendor vehicles before that time, it would allow us to carry more of the tourist traffic in a timely manner."
The Hatteras-Ocracoke route switched to its full spring schedule on April 12, increasing the number of scheduled daily departures from 18 to 26 from each side.
A complete ferry schedule can be found on the Ferry Division's website.
Real-time updates on weather or mechanical delays on the Hatteras route can be found on the route's Twitter feed @NCFerryHatteras.