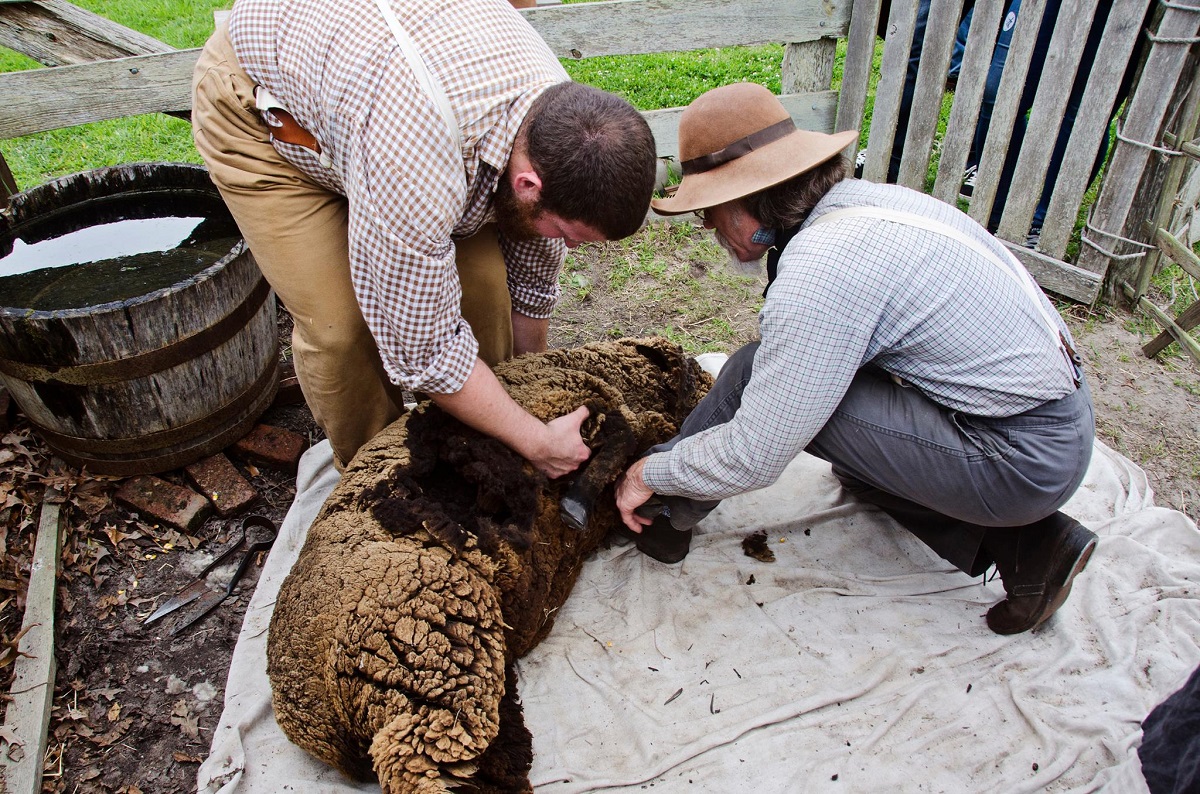 Island Farm, just north of Manteo, is ushering in spring with its annual sheep shearing day 9 a.m. to 3 p.m. Saturday, April 9.
Island Farm is a living history farmstead that offers a hands-on glimpse of coastal history and the realities of life on Roanoke Island in the mid-1800s.
Island Farm's herd is made up of two different sheep breeds, the merino and Romney, which are prized for their fleece. During the sheep shearing event, the sheep will be hand-shorn, just as they would have been in the mid-19th century on Roanoke Island.
In addition to hand-shearing demonstrations, visitors can watch the entire process unfold, from washing wool, to spinning yarn and weaving cloth. Visitors also can enjoy live blacksmithing, toys and games, crafts and a special cookhouse treat during the day.
Island Farm will be open 9 a.m. until 3 p.m. Tuesday through Friday April through November for the 2022 season. Programming and activities will vary throughout the season.
Admission to the site is $10. Ages 3 and under are admitted for free. Island Farm is at 1140 N U.S. 64 on Roanoke Island.
Island Farm is owned and operated by Outer Banks Conservationists, a nonprofit organization founded in 1980 to protect important natural, cultural, and historic resources along North Carolina's Outer Banks through education and conservation.
For more information, visit obcinc.org/visit-our-sites/island-farm/, email info@obcinc.org or call 252-473-6500.