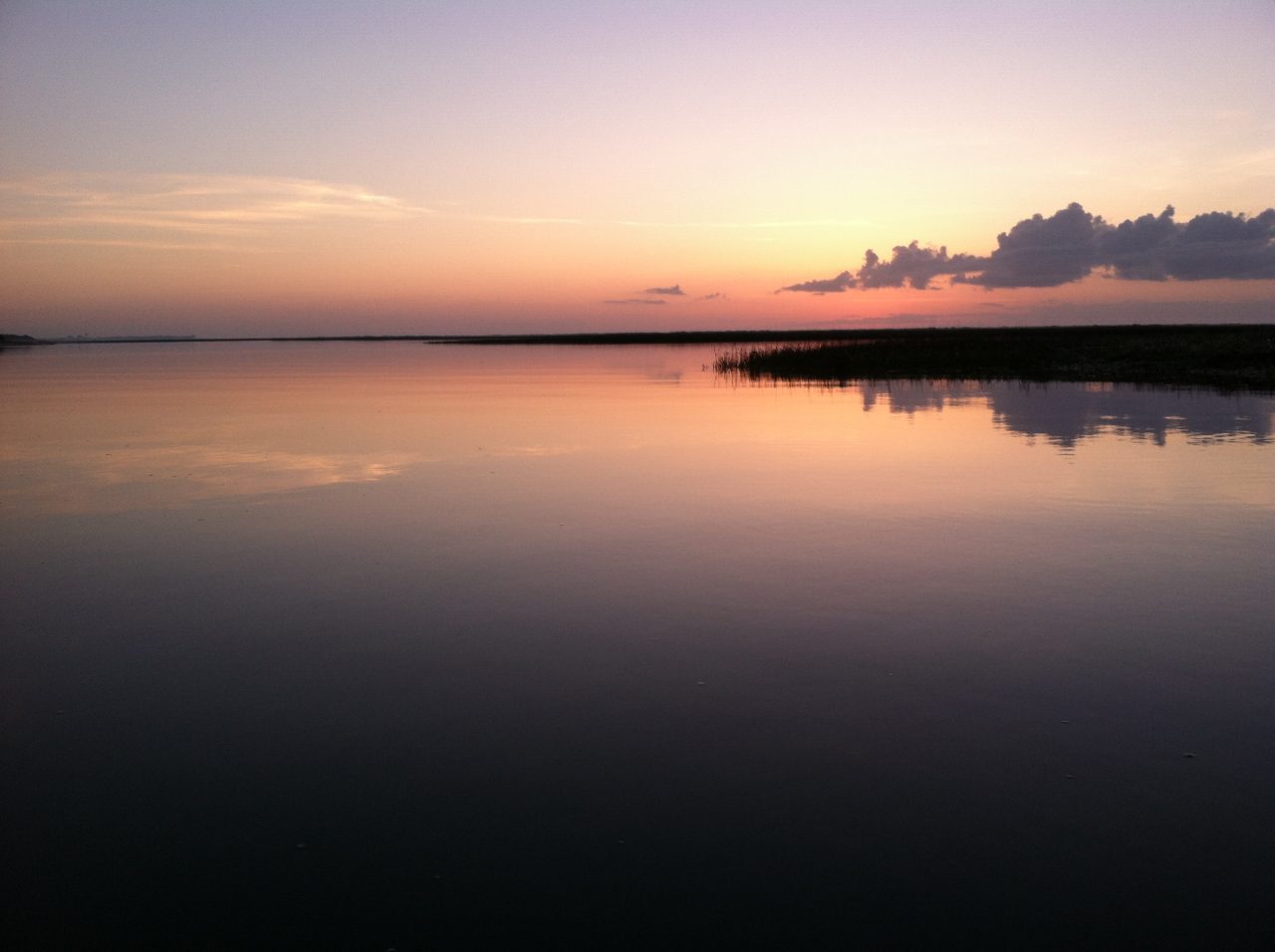 Authorization is now required to hold organized events and special activities on North Coastal Reserve sites.
The new and amended rules went into effect Tuesday. "The changes will enhance the Reserve's ability to balance ecosystem protection and compatible traditional uses," state officials said in the announcement.
The reserve is made up of 10 protected sites along the coast established for long-term research, education and stewardship. The program protects more than 44,000 acres of estuarine land and water that provides habitat for wildlife, educational opportunities and living laboratories for scientists.
The special activity authorization will be required for activities outside of the reserve's primary uses of research, education, and compatible traditional uses such as fishing, hunting, navigation, and recreation. No fees are required to apply for or receive a special activity authorization.
"This action is the result of a multi-year rulemaking process involving division and departmental staff, Local Advisory Committees, N.C. Coastal Resources Commission, and stakeholders," Rebecca Ellin, program manager of the reserve, said in a statement. "The updated rules enhance clarity of existing rules and address issues and gaps to ensure effective management of the Reserve."
A webinar is set for 6 p.m. Feb. 22 on how to apply for special activity authorization. The webinar will provide background about the reserve program, new rules, explain the special activity authorization process, and discuss opportunities for future engagement with the program. Registration for the webinar is required. Visit https://conta.cc/35vjEPV to sign up.
The rules were adopted by the Department of Environmental Quality and the Rules Review Commission in October 2021 as part of a state-mandated periodic review schedule.
The North Carolina Coastal Reserve and National Estuarine Research Reserve is a program of the state Division of Coastal Management, under the North Carolina Department of Environmental Quality. The North Carolina National Estuarine Research Reserve is managed through a federal-state partnership between National Oceanic Atmospheric Administration and the N.C. Division of Coastal Management.
The 10 protected sites are Rachel Carson Reserve in Beaufort, Masonboro Island Reserve near Wilmington, Bird Island Reserve near Sunset Beach, Currituck Banks Reserve near Corolla, Kitty Hawk Woods Reserve in Kitty Hawk, Emily and Richardson Preyer Buckridge Reserve near Columbia, Buxton Woods Reserve on Hatteras Island, Permuda Island Reserve near Topsail Island, Zeke's Island Reserve near Kure Beach, and Bald Head Woods Reserve on Bald Head Island.
For additional information, read more about the rule updates and webinar on the Coastal Reserve's website.