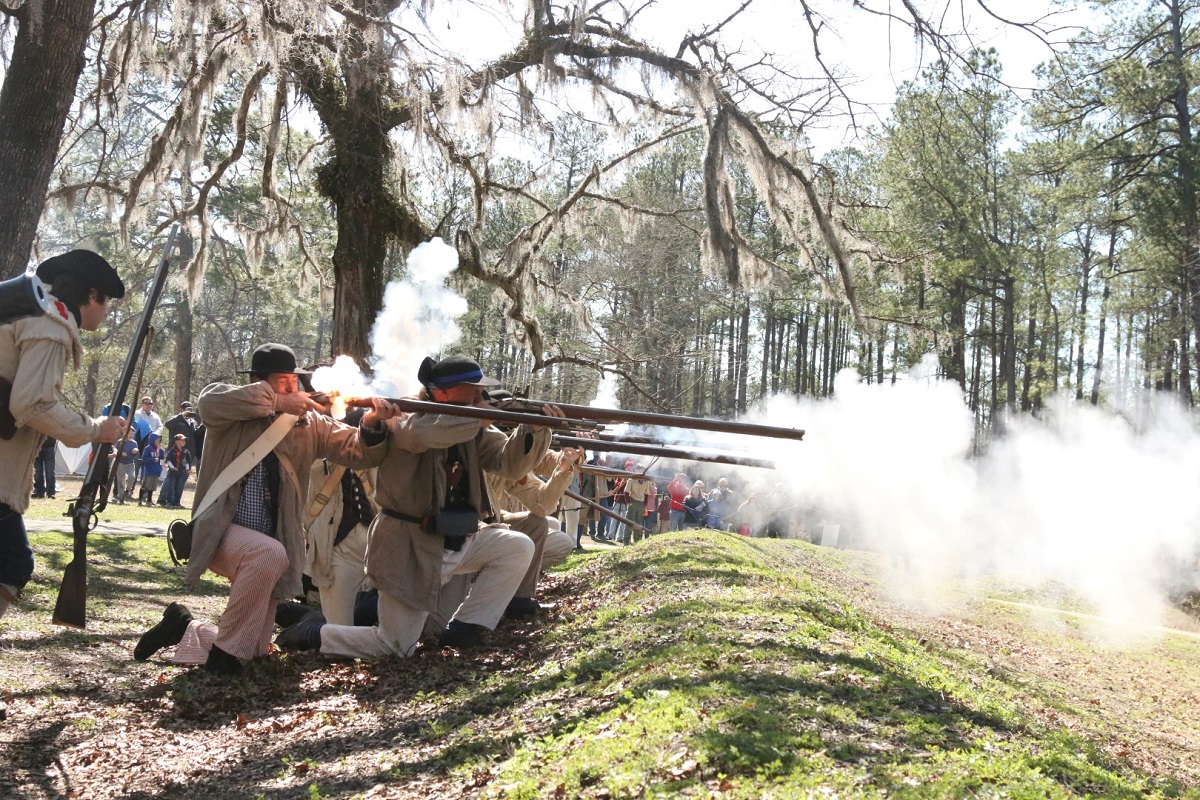 Moores Creek National Battlefield is set to recognize the 246th anniversary of the Battle of Moores Creek Bridge, a battle of the American Revolution.
Park staff, park partners, volunteers, and other living historians will offer a range of programs and demonstrations Feb. 26 and Feb. 27 being offered free to the public.
"In the early morning hours of February 27, 1776, Loyalist forces charged across a partially dismantled Moores Creek Bridge. Beyond the bridge, nearly 1,000 North Carolina Patriots waited quietly with cannons and muskets poised to fire. This battle marked the last broadsword charge by Scottish Highlanders and the first significant victory for the Patriots in the American Revolution," according to the website.
Activities include playing with 18th century toys and games, blacksmithing, writing with quill and ink, candle making, Loyalist and Patriot programs and guided tours.
The event is slated to begin with a wreath-laying ceremony at 10 a.m. Feb. 26. Demonstrations and programs will include battle commemoration programs at noon and 3:30 p.m. both days of the event. Also planned are performances by the Tryon Palace Fife and Drum Corps Feb. 27.
Ranger Bert Dunkerly is to provide a program at 1 p.m. Feb. 26 and at 2 p.m. Feb. 27.
For a full listing of event details, visit www.facebook.com/moorescreeknps or the website.