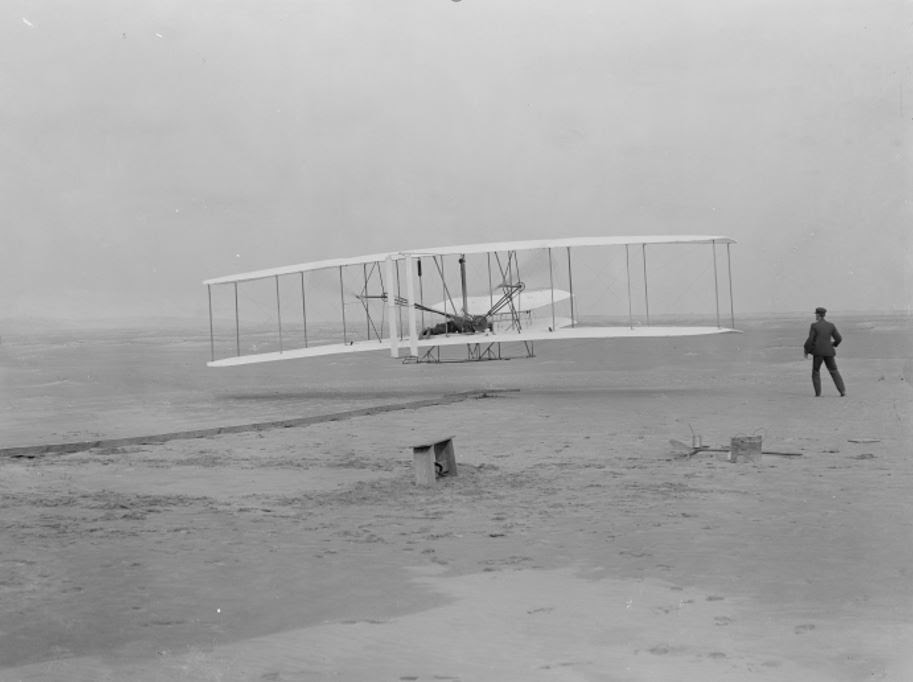 Wright Brothers National Memorial and the First Flight Society are celebrating the 118th anniversary of Wilbur and Orville Wright's first heavier-than-air, controlled, powered flight.
The anniversary event begins at 9 a.m. Dec. 17 at the Wright Brothers memorial in Kill Devil Hills. Park entrance fees are waived for the day. Outer Banks Forever, the official nonprofit partner to the Outer Banks national parks, plans to livestream the entire event for those who cannot make it to the park on Dec. 17.
The First Flight Society is inducting the first American woman in space, Sally K. Ride, into the Dr. Paul E. Garber First Flight Shrine this year. The shrine, a portrait gallery in the visitor center at the memorial, was named after the first director of the Smithsonian's Air and Space Museum.
Ride was mission specialist on two missions aboard the space shuttle Challenger in 1983 and 1984. She later became a professor of physics at the University of California San Diego and director of the California Space Institute. An advocate for equity in science education, she cofounded Sally Ride Science in 2001 to inspire girls and boys of all backgrounds in science, technology, engineering and mathematics, or STEM, subjects.
The anniversary event includes the following speakers:
David Hallac, National Parks of Eastern North Carolina superintendent.
D. Reid Wilson, North Carolina Department of Natural and Cultural Resources secretary.
Mike Fonseca, president, First Flight Society.
Paul Wright Jameson, Wright brothers' descendant.
David McGowan, chief engineer, NASA Langley Research Center.
Morgan Appel, assistant dean for education and community outreach, Sally Ride Science at University of California San Diego.
Elizabeth Hudick, supervisory park ranger, Wright Brothers National Memorial and Fort Raleigh National Historic Site.
Darrell Collins, historian.
Following the speeches, a special portrait of Ride is to be unveiled for the shrine and made available to view in the park's visitor center until next year's anniversary event.
A wreath laying ceremony by descendants of the witnesses of the first flight will take place after.
Ranger-led educational programs are scheduled for 1 p.m. and 3 p.m. Dec. 17. Visitors are invited to participate in the park's free Junior Ranger program. The park will remain open until 5 p.m.
The event will be outdoors with physical distancing between seats to limit the potential spread of COVID-19. Masks are required outdoors when physical distancing cannot be maintained.