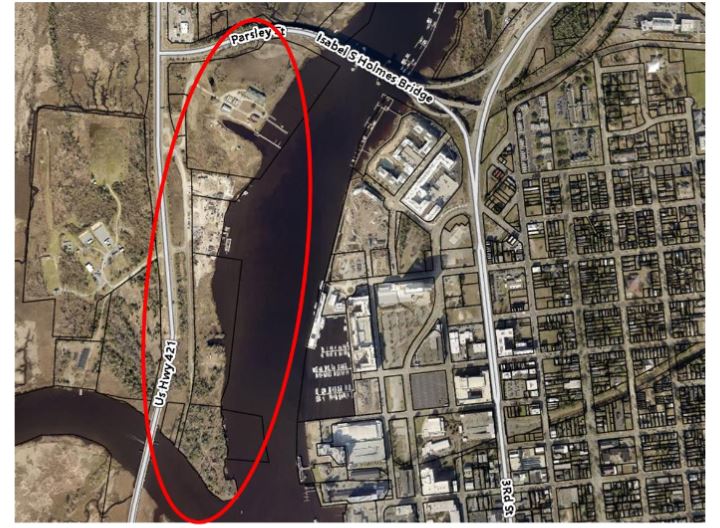 Wilmington — The New Hanover County Planning Board voted 5-1 Thursday to deny a new zoning district that would have allowed for a dense, multi-use development on the riverfront, next to Battleship North Carolina.
KFJ Development Group LLC requested amending the Unified Development Ordinance to establish a new zoning district, the Riverfront Urban Mixed-Use Zoning District.
The proposed zoning district on the western bank of the Northeast Cape Fear River would have allowed for the development of Villages at Battleship Point.
The applicant proposed a district size minimum of 5 acres and allows for a maximum by-right height of 240 feet, according to county documents.