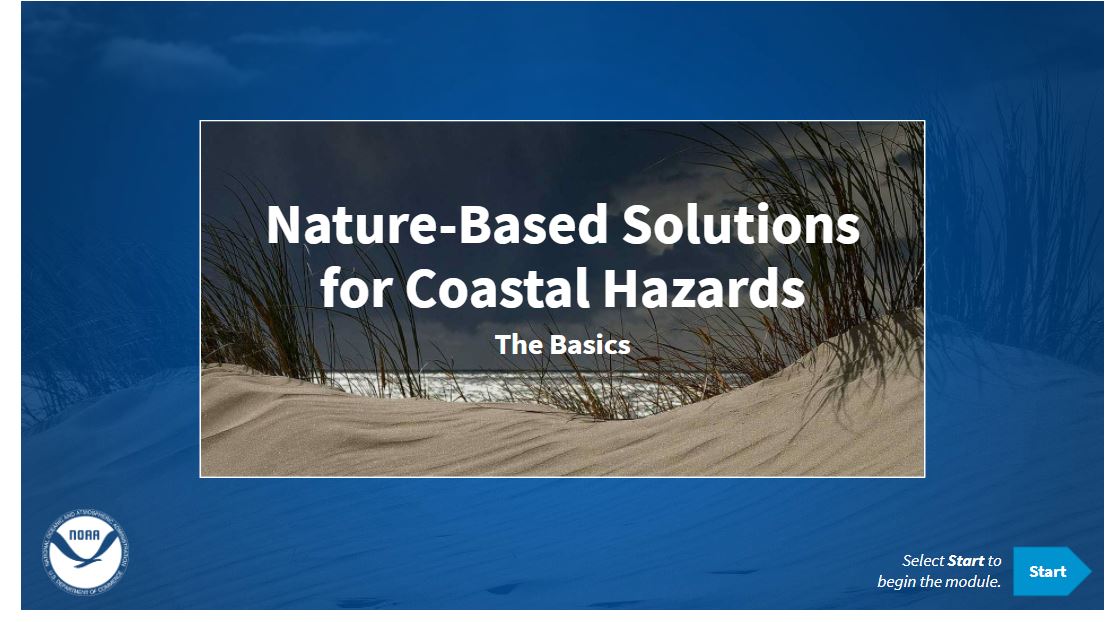 A virtual online training course is scheduled for next month to go over the basics of nature-based solutions that can help reduce the impacts of coastal hazards on communities.
The course, Nature-Based Solutions for Coastal Hazards 101, is from 2 to 4 p.m. Jan. 11 and is free to attend.
Trainers from National Oceanic and Atmospheric Administration's Office for Coastal Management will instruct the course that organizers call a starting point in preparing coastal managers and planners to plan and implement green, or natural, infrastructure projects to reduce impacts of coastal hazards to their community.
After registering online, which is required, details on how to join the training will be emailed.
There are two parts to the course.
Part 1 is an hourlong self-guided online module that reviews green infrastructure. This should be completed before the Jan. 11 virtual training course, which is part 2. During this two-hour webinar, participants are to interact with their peers and experts to learn more about green infrastructure implementation and overcoming challenges.
Also on the agenda are presentations by Holly White with Nags Head who will discuss the town's Estuarine Shoreline Management Plan and Lauren Kolodij with the North Carolina Coastal Federation who will talk about the implementation of Swansboro's Watershed Restoration Plan. They will also hear about coastal hazards of concern and location, ecosystem services and green infrastructure practices.
After completing the course, participants should be able to describe the green infrastructure practices that can reduce hazard impacts and build resilience in their community. Other session objectives include connecting with experts and colleagues who can provide additional information and guidance on implementing green infrastructure and learn about resources and future opportunities for learning, organizers said.
The course offers three hours of continuing education credits for the American Institute of Certified Planners and Certified Floodplain Manager professional certifications.