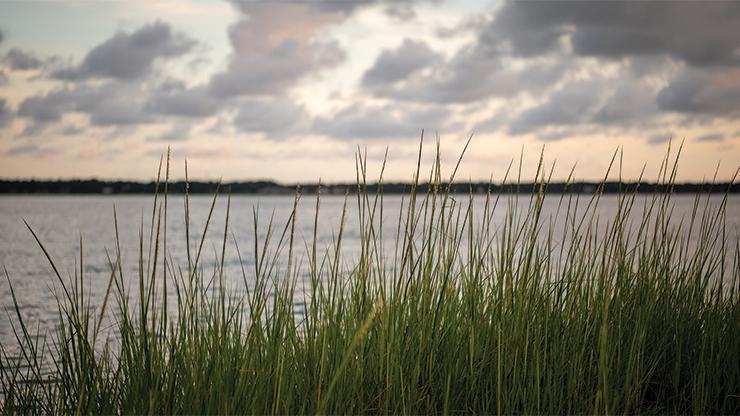 Updated Nov. 9 Environmental Management Commission meeting date
The North Carolina Marine Fisheries Commission, when it meets later this month, is expected to consider approving the draft Coastal Habitat Protection Plan 2021 Amendment.
The in-person meetings are set for Nov. 17-19 at the Islander Hotel & Resort, 102 Islander Drive, Emerald Isle, and begin at 6 p.m. Nov. 17, 9 a.m. Nov. 18 and 9 a.m. Nov. 19.
The Coastal Habitat Protection Plan is the state's long-term plan to improve coastal fisheries through habitat protection and enhancement efforts. The plan details habitats' distribution and abundance, ecological functions and importance to fish production, status and trends, threats to the habitats, and includes recommendations to address threats, according to state Department of Environmental Quality. North Carolina Marine Fisheries, Environmental Management, and Coastal Resources Commissions unanimously approved the document December 2004.
The 2021 draft plan amendment focuses on recommendations to address five priority issues: submerged aquatic vegetation protection and restoration through water quality improvements; wetlands protection and restoration through nature-based solutions; environmental rule compliance to protect coastal habitats; wastewater infrastructure solutions for water quality improvement; and coastal habitat mapping and monitoring to assess status and trends.
The draft amendment also includes Appendix A, early public comment submitted by an independent stakeholder workgroup led by the North Carolina Coastal Federation and The Pew Charitable Trusts.
Related: Panel with stakes in clean water adds to coastal habitat plan
This past summer, Coastal Resources Commission, Marine Fisheries Commission and the Environmental Management Commission voted to approve the draft and appendix for public review.
Now, the three commissions must vote to approve the draft 2021 amendment. Coastal Resources Commission will consider public comments and approval of the plan Nov. 9. The Environmental Management Commission has a meeting scheduled Nov. 17-18 but the agenda was not released at the time of this report.
In addition to the Coastal Habitat Protection Plan, agenda items include the following:
Selecting preferred management options for the Shrimp Fishery Management Plan Amendment 2 and sending the draft plan for departmental review.
Reviewing the draft Southern Flounder Fishery Management Plan Amendment 3 and sending it out for public comment and advisory committee review.
Approving the goals and objectives of the draft N.C Fishery Management Plan for Interjurisdictional Fisheries Amendment 2.
Final approval of amendments and re-adoption of a slate of rules under a mandatory periodic review schedule, including rules prohibiting the repacking of foreign crab meat in North Carolina.
Discussion of additional labeling requirements for repacked foreign crab meat, including selection of preferred management option and approval of associated proposed language for rulemaking.
Approving a slate of nominees for the North Carolina Obligatory Seat on the South Atlantic Fishery Management Council.
A full meeting agenda and briefing book materials are to be posted on the Marine Fisheries Commission Meeting webpage as they become available.
The commission is expected to hold public comment at 6 p.m. Nov. 17 and a 30-minute public comment period near the beginning of the meeting Nov. 18.
The commission said it will only hear from speakers attending the meeting in-person. To accommodate as many speakers as possible, the chairman will limit each speaker to 3 minutes Nov. 17 and Nov. 18.
Speaker registration will begin at noon Wednesday and can be accessed through a link on the Marine Fisheries Commission Meeting webpage. Register online to speak during the 30-minute session Nov. 18. Registration will end once 10 people have signed up to speak. Registration is not required for the Nov. 17 public comment period but is available until 10 a.m. Nov. 17. Doors open at 4:30 p.m. when the public may also register to speak. .
Those who wish to submit handouts to the commission during a public comment period should bring at least 12 copies to the meeting.
The public may submit written comments online through the Marine Fisheries Commission Meeting webpage or mail to: November 2021 Marine Fisheries Commission Meeting Comments, P.O Box 769, Morehead City, NC 28557.
Comments may be dropped off at the Division of Marine Fisheries' Morehead City Headquarters Office at 3441 Arendell St., Morehead City.
Written comments must be posted online or received in the Division of Marine Fisheries Office by 4:30 p.m. Nov. 15. Public comment for this meeting will not be accepted through email.
In accordance with current guidance to help prevent the spread of COVID-19, the chairman asks that everyone attending the meeting wear a mask at all times, except when giving public comment to the commission.
Those who do not wish to speak at the meeting are encouraged to watch the meeting online. Links to the livestream are to be posted on the Marine Fisheries Commission Meeting webpage. After the meeting, an audio recording is expected to be posted online.