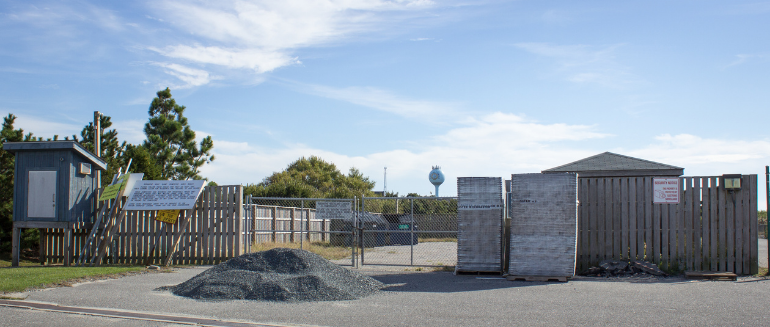 Dare County resumed recycling operations Monday, which falls on America Recycles Day, after not being able to offer the service for several months because of a staffing shortage.
A program of Keep America Beautiful, America Recycles Day is a nationally recognized day on or around Nov. 15 dedicated to promoting and celebrating recycling in the United States.
The Dare County Public Works Department announced earlier this month that several of the previously halted recycling services were scheduled to resume. County officials said in a social media post that recycling operations resuming on America Recycles Day was a coincidence.
The staffing shortage was cited when the public works department in May closed the Rodanthe-Waves-Salvo Recycling Center and removed recycling trailers from recycling sites in Wanchese, Manns Harbor and Stumpy Point.
Though staffing continues to be an issue, the county reopened the Rodanthe-Waves-Salvo Recycling Center with some changes in effect in order to ensure recycling occurs at a pace staff can meet and maintain.
Only clean cardboard and co-mixed recyclable items, including glass, plastic, steel cans, paper and aluminum cans will be accepted at the Rodanthe-Waves-Salvo Recycling Center. No electronics drop-off is available, and no trash dumpsters are provided.
Officials ask that if you visit a recycling site and there is no room for your recyclables, bring them back once staff has had a chance to bring an empty trailer. Do not leave bags of recyclables on the ground at any locations.
The county asks visitors and residents to remain patient as the department reestablishes recycling in these areas and to understand that its ability to provide services may be limited at times.
The department also noted that should any reopened recycling areas become dumpsites because of noncompliance, they site could potentially be closed again indefinitely.
For more information, contact Dare County Public Works Director Shanna Fullmer at 252-475-5844 or Shanna.Fullmer@DareNC.com.