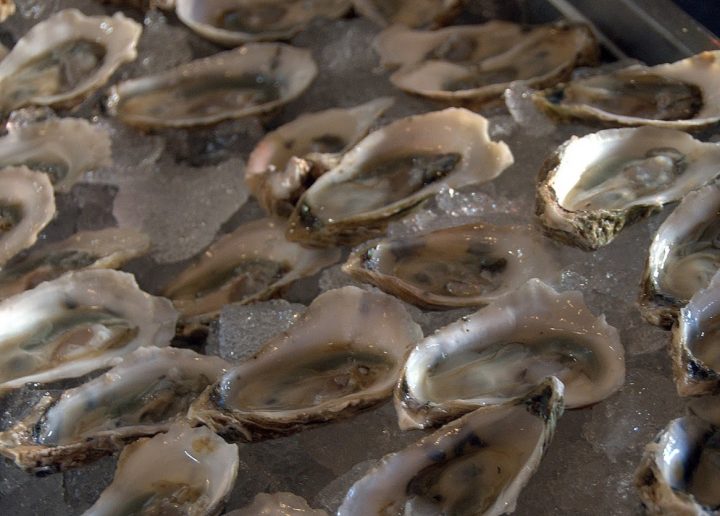 Taste wines paired with North Carolina oysters during the first "Wine and Brine" at the North Carolina Seafood Festival in downtown Morehead City.
This wine and oyster tasting Set for 6 p.m. Oct. 1 with the North Carolina Coastal Federation will afford ticketholders the opportunity to experience the terroir of the wine, or the taste imparted by the origin of the grapes, and the merroir, or the taste imparted by the origin of the oysters.
About 300 guests are expected to enjoy the event in North Carolina Seafood Festival's Cooking with the Chef's Tent on the Morehead City Waterfront.
This inaugural event is to highlight the North Carolina Oyster Trail, a grassroots effort to offer oyster tourism experiences to help sustain and grow the state oyster supply and demand, with the end goal of economic, environmental and social benefits to the state's seafood industry and coastal communities.
Tickets, $85 per person, include samples of oysters and clams from NC shellfish providers, logo wine sample glasses for sampling hand selected wineries, dinner provided by Beaufort Grocery Co., two tickets for alcoholic drinks, and open beer and wine bar. Purchase tickets on the Seafood Festival website.
Guests will get a private sneak peek and share in the introduction of the brand new TV Series, "The Key Ingredient" on PBS North Carolina and meet chef Sherri Castle.
Our vision is for everyone to enjoy an evening full of North Carolina specialty seafood and beverages, mingling with amazing guests all while the festival excitement whirls around right outside this private yet distinguished event.
To volunteer at this event, contact Lewis Piner at 919-605-3677 or lewis.piner@gmail.com.