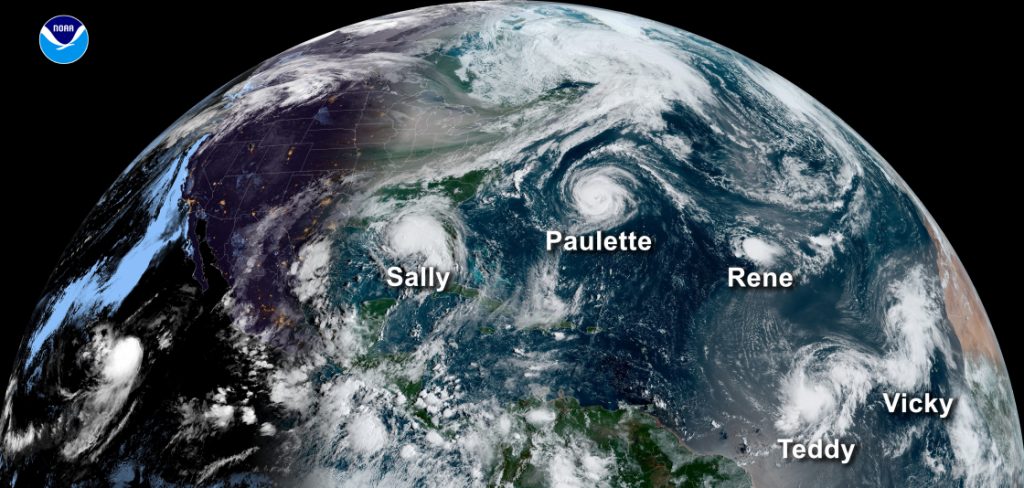 September is National Preparedness Month and the focus this year is encouraging underserved communities to prepare to protect their loved ones.
An annual reminder for residents to prepare for disasters and emergencies, such as hurricanes, the theme this year is "Prepare to Protect. Preparing for disasters is protecting everyone you love."
The proclamation that President Biden signed Monday notes that the 2020 hurricane season was the most active on record, there were severe winter storms and record-breaking heat waves that interrupted the power sector, and climate change fueled historic drought, water scarcity and dangerous heat waves, supercharging the wildfires ravaging the West, all on top of COVID-19. The natural disasters have been particularly devastating for disadvantaged, low-income communities and people of color. 
The Federal Emergency Management Agency's Ready Campaign, which aims to promote preparedness for disasters, focused this year historically underserved communities in support of President Biden's Executive Order on Racial Equity and FEMA's new strategy for cultural competence, or ability to work with and appreciate people of different cultures and beliefs.
The theme "Prepare to Protect" is based on research and focus groups with Latino communities led by the Ad Council, which partnered with the Ready Campaign.
"Today marks the beginning of National Preparedness Month, as we're already in the height of a very active hurricane season, while wildfire threats to communities are increasing daily," said FEMA Administrator Deanne Criswell Monday. "Now is the time that everyone should have a conversation with their family, neighbors or loved ones to discuss what you would do in the event of a disaster in your area. Use the resources on Ready.gov or Listo.gov to make sure you have taken the steps to get prepared."
Officials recommend downloading the FEMA app to receive real-time alerts from the National Weather Service for up to five locations nationwide.
Each week during National Preparedness Month will focus on a theme with easy-to-follow steps that individuals and families can take to enhance their emergency preparedness efforts.
This year's weekly themes include:
FEMA is hosting several events this month — North Carolina is in Region 4 –including the following:
In partnership with the American Red Cross, FEMA will co-host a "Prepare with Pedro" day. The day will highlight the "Prepare with Pedro" activity book on social media and encourage youth to help their families prepare for a disaster by building a kit and making a plan.
FEMA will publish the "2020 National Household Survey" full dataset on Open FEMA. The survey tracks progress in personal disaster preparedness through insights on Americans' preparedness actions, attitudes and motivations.
Regions 3, 4, 8 and 10 to host "Spaces" live conversations on Twitter throughout the month highlighting Tribal Nation preparedness, general preparedness and disability integration.
Region 4 is hosting an online training for disability integration and accessibility stakeholders. The training is designed to help community-based organizations create a disaster response plan so they can stay open during disasters.
Region 10 is hosting a "Virtual Family Prep Night," an interactive event aimed to include the entire family in talking about and preparing for disasters.