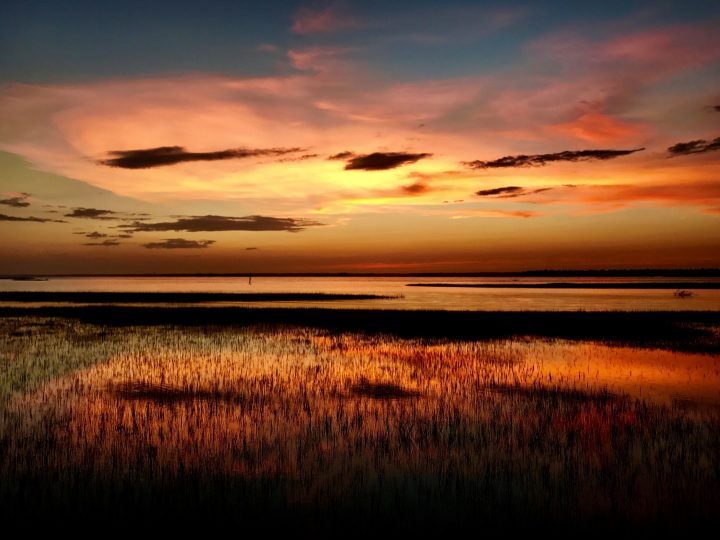 The North Carolina Coastal Federation is wrapping up 2021 National Estuaries Week taking place Sept 18-25 the afternoon of Sept. 26 with oysters and pints at Outer Dunes Brewing Co. in Wilmington.
There will be drinks, games and a raw oyster bar from Cape Fear Oysters Co. from 4-7 p.m. Sunday, Sept. 26 at Outer Dunes Brewing. One raffle ticket is included with the purchase of a beer or are $1 each. A percentage of the proceeds from this event will be donated to the federation.
National Estuaries Week is a celebration of bays and estuaries and the many benefits they provide to communities when hundreds of organizations throughout the country host beach cleanups, marsh restoration events and kayaking tours, according to Restore America's Estuaries organization.
National Estuaries Day began in 1988 to promote the importance of estuaries and the need to protect them. In partnership with the National Estuaries Program, National Estuarine Research Reserve Association, Restore America's Estuaries, and many other organizations, festivities have been extended to a whole week, National Oceanic and Atmospheric Administration said.
NOAA recommends visiting one or all of the 29 national estuarine research reserves, four are on the North Carolina coast, or the following additional ways to get involved:
Visit the Restore America's Estuaries map to find or to register a virtual or in-person event.
Join a National Estuarine Research Reserve System friends group, which are private nonprofit citizen organizations that support environmental education, stewardship of natural and cultural resources, and scientific research of specific research reserves through volunteer initiatives, citizen involvement, and community partnerships. Find a reserve system citizen-support organization.
Sponsor a local naturalist or historian to provide an in-person or virtual guided tour or lecture.
Sign up for a monitoring or stewardship program, such as volunteering to help with sea turtles, an oyster restoration project, or a terrapin tally.
Find resources for highlighting estuaries in the classroom at coast.noaa.gov/estuaries. Many reserves provide virtual lessons, Facebook Live events, YouTube videos, and other virtual education activities.
Follow #EstuariesWeek on social media to join the conversation and post photos of what you #Explore within your estuary.