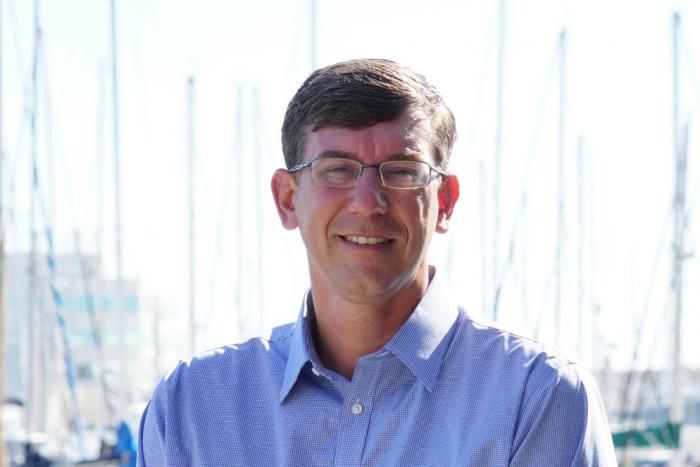 Andy Strelcheck will begin his new role Sunday as regional administrator for National Oceanic and Atmospheric Administration Fisheries Southeast Regional Office, which oversees North Carolina and is based in St. Petersburg, Florida.
Strelcheck, who began his career with NOAA in 2004, succeeds retired Regional Administrator Dr. Roy Crabtree, who was in the position since 2003. Strelcheck has worked in marine fisheries research and management and managed protected resources and habitat conservation.
"I'm honored to make this announcement," NOAA Fisheries' Assistant Administrator Janet Coit said in a statement. "He's done an incredible job acting in the position since the beginning of the year and we're looking forward to him officially taking on this important role."
The Southeast region, which has responsibility for marine ecosystems from Texas to North Carolina and the U.S. Caribbean, including Puerto Rico and the U.S. Virgin Islands, works with three fishery management councils, state and federal partners, the fishing industry, and other stakeholders to manage and conserve federal commercial and recreational fisheries, marine mammals, endangered and threatened species, habitat and more, according to NOAA.
At the agency, Strelcheck previously oversaw data analyses and analytical work that supported fishery management council regulatory actions, led the development and operation of the commercial red snapper and grouper-tilefish individual fishing quota programs, valued at more than $50 million annually. He most recently served as deputy regional administrator. Before that, he served as a fishery plan coordinator and branch chief for the region's commercial catch share programs in southeast regional office's Sustainable Fisheries Division.
"Andy's innovative strategies for fisheries management and strength in relationship building makes him the ideal candidate for this position," said Sam Rauch, NOAA Fisheries' Deputy Assistant Administrator for Regulatory Programs, in a statement. "His expertise lends itself to the management complexities of the region which includes three different ecosystems with hundreds of marine species — the Gulf of Mexico, South Atlantic, and Caribbean. In addition, the Southeast is home to some of the nation's most threatened and endangered species, such as Rice's whales, elkhorn corals, and smalltooth sawfish."
His graduate studies and many peer review publications focused on commercial and recreationally important finfish species in the southeast United States, including snappers and groupers.
"Andy is a dedicated, natural born leader who cares equally for our organization, marine natural resources, and the constituents we serve," said Paul Doremus, NOAA Fisheries' deputy assistant administrator of operations. "We are proud to see Andy advance his career with NOAA. He has a diverse skill set and he truly understands the importance of public service."
Strelcheck grew up in Atlanta and spent summers diving in Florida and the Caribbean. He earned a bachelor's in biology from Florida State University and a master's in marine science from the University of South Alabama. Before joining the agency in 2004, Strelcheck worked for three years as a fishery biologist for the Florida Fish and Wildlife Conservation Commission.
He resides in Safety Harbor, Florida, with his wife and two sons. In his free time he enjoys traveling with his family, coaching his sons' baseball teams, and being on the water fishing, boating or kayaking.