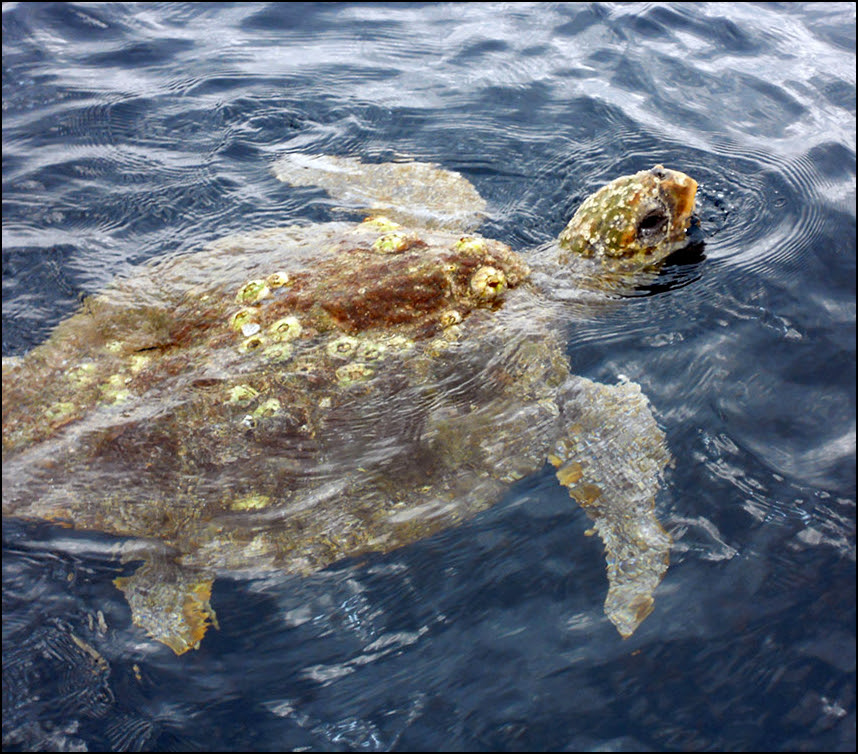 If you spot a stranded or entangled leatherback, loggerhead, green or Kemp's ridley sea turtles, call the National Oceanic and Atmospheric Administration's Sea Turtle Stranding and Disentanglement Network for help.
The network is a team of trained volunteers who respond to sea turtles that have accidentally become entangled in active or discarded fixed fishing gear and other materials.
When spotting a stranded, entangled or dead sea turtle, call the network hotline at 866-755-6622 or, if out of cell phone range, call the U.S. Coast Guard on channel 16.
The team includes animal care specialists, researchers and veterinarians with years of experience disentangling and treating injuries to sea turtles, who will evaluate the animal and determine the best course of action.
After reporting a turtle in distress, officials ask that you keep the animal in sight from a safe distance and wait for responders to arrive. They also discourage those without training and experience to disentangle the turtles.