Figs are the main ingredient this weekend on Ocracoke.
The sweet treat that has grown on the island for centuries will be celebrated Thursday through Saturday during the eighth annual Fig Festival at the Berkley Barn on Water Plant Road and the Ocracoke Preservation Society museum, which is sponsor of the event.
The three-day festival will feature the Fig Cake Bake-Off, fig preserves contest, music, storytelling, children's activities and crafts, talks by local fig experts, and vendors selling fig preserves, fig cakes, fig trees, local cookbooks and other fig-related goodies. A full schedule of music acts, events and activities can be found on the festival's website.
In addition to being the centerpiece of the annual festival, fig-infused menu items are being offered at island restaurants, and shops are stocking this fig preserves for purchase.
Special guest Vivian Howard, star of the PBS shows, "A Chef's Life" and "Somewhere South," award-winning cookbook author, chef and restaurateur, will be on hand during the festival to sign copies of her cookbooks Friday afternoon, for a public Q&A Saturday morning and will help judge the Fig Cake Bake-Off Saturday afternoon. Tickets are sold out for Thursday's evening event, The Savory Side of Figs, where Howard will be the guest of honor.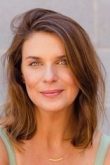 "The first thing I did when I moved back home from New York was plant a fig tree. I'm excited to be back on Ocracoke, the capital of fig country. Fair warning, I'll do my best to abide by the 'no pickem, the figum' mantra, but can't make any promises," Howard told Coastal Review on Tuesday.
Fig Festival Organizer Sundae Horn told Coastal Review on Tuesday that she invited Howard to the festival after learning about her interest in Ocracoke. Howard sponsored a fundraiser to help out local restaurants after Hurricane Dorian in 2019 "And I knew that she was a friend to Ocracoke."
Howard was initially going to be guest of honor at the 2020 festival, which went online last year because of COVID-19, but Horn asked again in 2021. "And so we're really excited to say that Vivian Howard is coming."
Horn said that the Fig Cake Bake-Off is the main event for the three-day festival and will be held in the Berkeley Barn, which is truly a barn, with sliding barn doors that will be open. While the weather forecast is calling for rain, the festival will be covered but, because the barn is open on all sides, it's considered an indoor outdoor space.
The fig cake as we know it was invented in the 1950s or early 1960s by Margaret Garrish, who had a recipe for a date cake and decided to substitute fig preserves, Horn explained. Prior to that, the traditional fig cake was many layers of yellow cake with fig preserves between each layer.
"The idea of the traditional cake has also changed with time, but now we think of it as the Margaret Garrish recipe," she said.
Cakes go on display at 3:30 p.m. Saturday, judging begins at 4 p.m. and winners will be announced and cake will be served at 5 p.m.
There are three different categories bakers can enter, Horn said.
For adults there's the traditional category, which is the traditional recipe that most people follow and the innovative category, which is anything goes as long as they're fig. The third category for 16 and under is also anything goes as long as it's fig. "And by anything, I mean truly anything. In 2019, the innovative recipe that won was fig crab cake," she said, which was the second seafood-based winner. A few years ago, Horn said the innovative winner was for their clams casino recipe
Each category typically has 35-40 entrants and has its own judge. After the contest, the cake is served.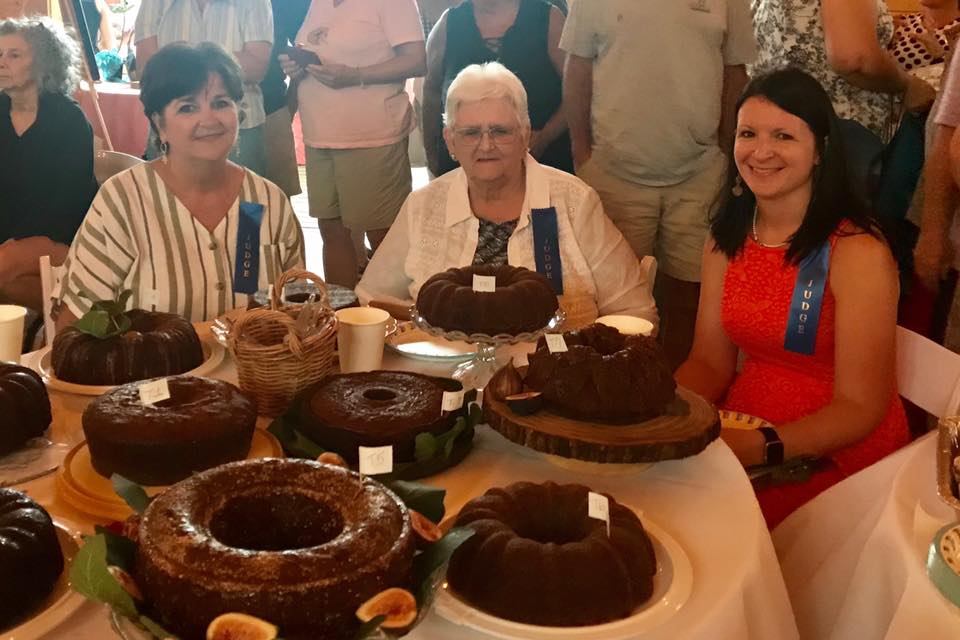 Peter Vankevich, copublisher of the Ocracoke Observer, the island's newspaper, told Coastal Review that the Fig Festival is one of those events that really is for both the visitors and the islanders.
"Also, for these foodie people who go from one food festival to another — it's a very popular activity, not only in North Carolina but everywhere — I think this is just one more addition to the list of things to do," he said.
Vankevich's wife, Mary, was the first-ever winner in the innovative category in the festival's baking contest back in 2015. Her secret ingredient: maple buttercream.
"I did a little historical research, you know, since I was not a true Ocracoker, and so I looked up old recipes and I found one spice cake that was done by, I think, a Fulcher, and she used coffee," Mary Vankevich said Tuesday. "I really ramped it up a lot with spice cake spices and made it spicy but it came out dark and it wasn't as sweet."
The maple buttercream frosting not only lightened the concoction visually, it also added the needed sweetness.
"I'm really not a baker at all, so it was a huge surprise to me that I won," Mary Vankevich said.
Since then, the contest has become more intensely competitive, she said, and the festival has become meaningful for both visitors and islanders.
"I do think that this is very much embraced by the locals because figs are so much a part of our long tradition," she said.
Peter Vankevich noted that once the judging is complete, attendees can sample the entries, adding to the event's appeal.
"There's so much of it that you can eat all you want," he said.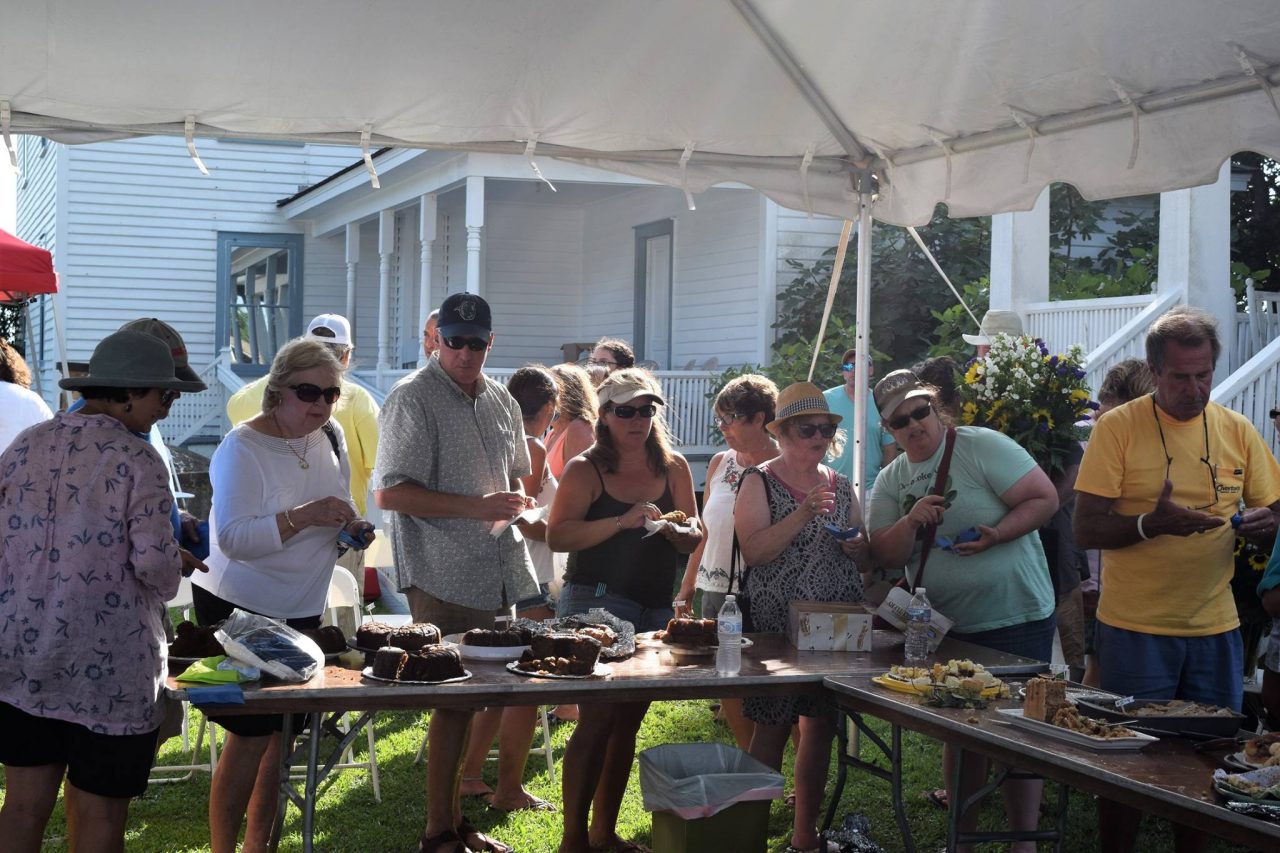 Horn said the festival started off as a fig cake bake-off during the village's Fourth of July event in the early 2010s, organized by Robin Payne with the Ocracoke Foundation. Payne helped save Ocracoke's fish house and was looking for other ways to celebrate Ocracoke's cultural heritage with food. In 2013, Payne handed the bake-off over to Horn, who was the Fourth Of July coordinator.
"In 2014 we had Hurricane Arthur that ruined our Fourth of July event," Horn said. "We were looking at August, and we thought well, maybe we'll take some of that money we had to spend on Fourth of July, and have an end of summer celebration and have the fig cake bake-off then."
The bake-off was so popular, Horn said they decided to continue to have the Fig Cake bake-off in August and turn it into its own event. By 2015, it kind of became its own entity. Since then, the festival has grown "and it found its rightful home under the awning of the nonprofit Ocracoke Preservation Society."
Horn said when she moved to Ocracoke from Ohio in 1992, "I'd never seen a fig. I thought they came in Fig Newtons."
Her landlord when she first moved to Ocracoke brought her figs to show her, and then the house she and her husband bought in 1994, has a fig tree right by the back door.
"I had one of the older ladies on the island kind of talk me through making my first fig preserves, because that's how you make the traditional fig cake is with the fig preserves," she said. "Figs don't have a long shelf life so that's what the local people would do with them, put them into preserves."
Horn said most of the older homes on the island had a fig tree in the yard, which grow really well on the barrier island.
"Our climate is similar enough to the native climate of the Mediterranean, Middle East that they do really well. The early settlers brought them here. There have been fig trees here since the 1800," she said. Adding the popular varieties are the sugar fig, pound fig, lemon fig, blue fig and brown turkey fig.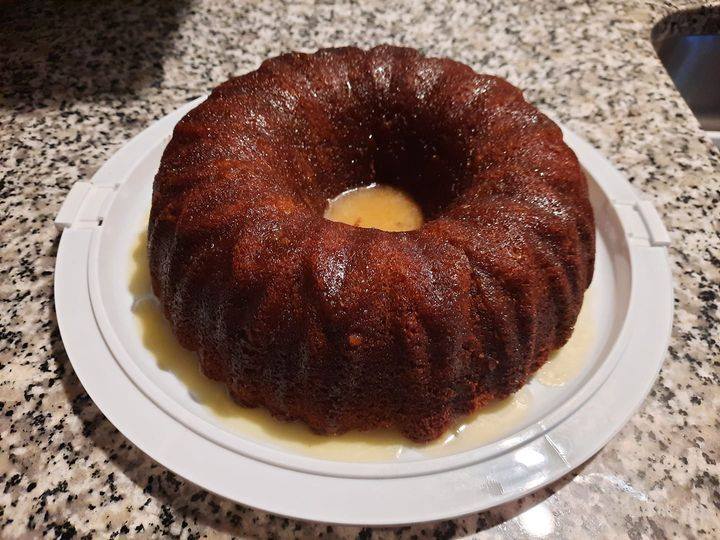 3 eggs
1 1/2 cup sugar
1 cup salad (vegetable) oil
1/2 cup buttermilk
2 cup flour
1 teaspoon salt
1 1/4 teaspoon. ground cinnamon
1/2 teaspoon ground cloves
1/2 teaspoon ground nutmeg
1 1/2 teaspoon baking soda dissolved in 1 tablespoon warm water
1 1/2 teaspoon vanilla
1 cup fig preserves
1 1/2 cup chopped nuts
Beat 3 eggs; add sugar and oil. After sifting dry ingredients, add to egg mixture alternatively with buttermilk. Add vanilla and fold in figs and nuts. Pour into a greased and floured loaf pan and bake at 325 degrees for 45 minutes, or in a greased and floured bundt pan at 350 degrees just a little longer. You can also add a second cup of fig preserves and bake a little longer, approximately one hour.
Mark Hibbs contributed to this story.