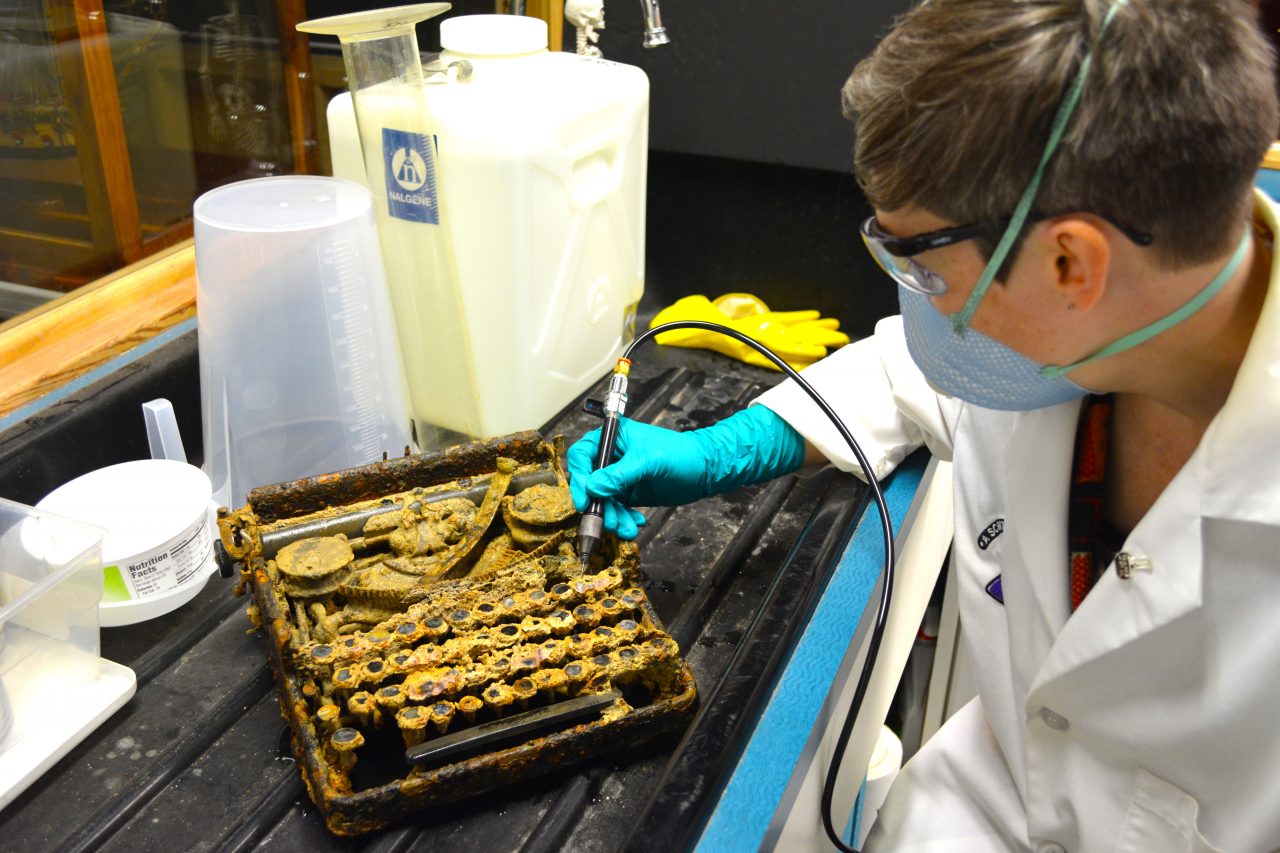 The North Carolina Maritime Museums system has been awarded nearly $100,000 to boost conservation work in Beaufort. 
The state-run museum system is to receive $99,209 from the Institute of Museum and Library Services, which recently awarded $29,545,363 toward 208 projects at museums across the nation. The museum system includes Graveyard of the Atlantic Museum in Hatteras, the North Carolina Maritime Museum at Beaufort and the North Carolina Maritime Museum at Southport
The grant will be used to expand work in the conservation lab in the Beaufort location. The museum's Friends group will provide the needed matching funds.
Museum Conservator Michelle Crepeau, who is based at the Beaufort site but manages operations at all three maritime museums, said the money will go to the lab's archaeological extension currently under construction and will be used to purchase new equipment to help treat larger and more complex archeological artifacts in-house.
The new equipment purchase will include a micro-air abrasive blasting unit and a combined workstation and dust collector, a portable downdraft work bench and a high-grade air compressor for the operation of pneumatic tools. 
Crepeau said that the lab enhancements will help expand treatment, outreach and educational capabilities.
"The expanded lab will be fully visible to the public," Crepeau said. "This will bring a greater variety of conservation practices to the public, creating new opportunities for educational programming and public engagement."
The institute describes itself as the primary source of federal support, which includes grants, research and policy development, for the nation's libraries and museums.
"This year's awardees exemplify museums as learning institutions," Laura Huerta Migus, deputy director of the institute's Office of Museum Services, said in a news release. "These projects reflect the varied roles that museums occupy in the fabric of their local communities and the focused investments needed to improve their capacity to be of service." 
Crepeau said the grant also will help hire a paid intern to help with conservation tasks. Crepeau noted that conservation can be a difficult field to break into as it requires a substantial investment of pregraduate training but offers limited opportunities and even fewer that are compensated.
"I am very grateful for the opportunities I was afforded back when I was struggling my way into this profession," she said. "I count it as my biggest success that I am now in a position to support others in their exploration of and first steps into this field."
For more information about the museum system, visit ncmaritimemuseums.com. For more information about the Institute of Museum and Library Services, visit imls.gov.