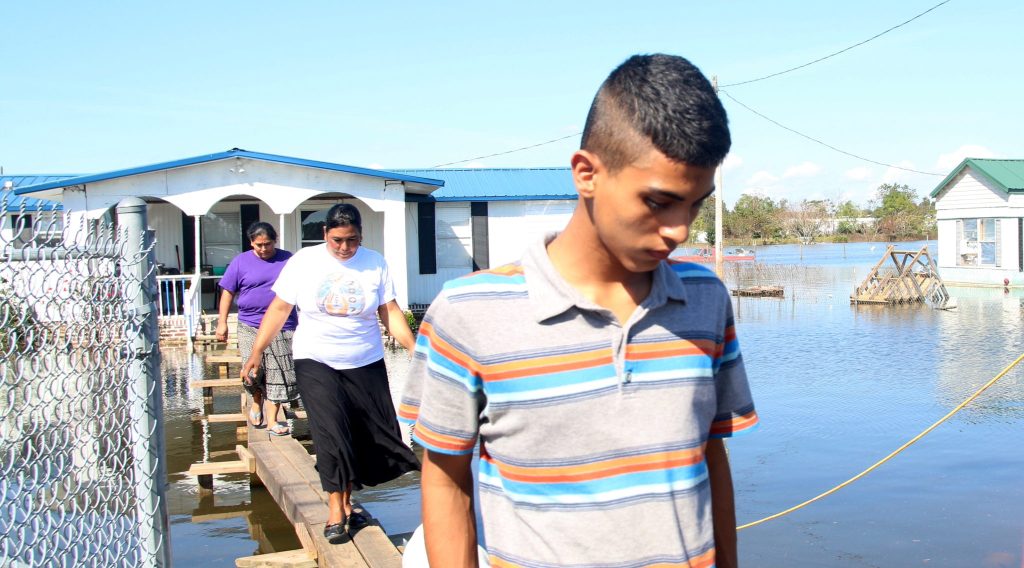 To help families with language barriers and to make safety and emergency information more accessible, Enlace Latino NC has launched Prepárate NC, a guide in Spanish with resources for the hurricane season.
Prepárate NC's was designed to provide practical and educational tools in Spanish to help mitigate the risks that Latino families face from the impact of hurricanes. The tools in the guide can be used during a hurricane but also for before for risk mitigation and after for recovery.
Enlace Latino NC is the first Spanish-language nonprofit news organization in the state, according to the organization.
"Access to accurate and timely information on hurricane planning in our native language is crucial to mitigating risks and recovering more quickly," said Paola Jaramillo, co-founder and executive director of Enlace Latino NC.
"In the face of a natural disaster, for Latino immigrants who speak Spanish as their first language, having clear information can mean, in many cases, the difference between life and death; especially in rural North Carolina, "Jaramillo said.
More than 1 million Latinos live in North Carolina, making up about 10% of the state's population. Enlace Latino NC spoke with more than 40 Hispanic families and rural and agricultural workers affected by the last hurricanes in the state to create the guide.
"As we were told, most counties in eastern North Carolina do not provide emergency alerts in Spanish, and it is difficult to access information in languages ​​other than English. Many people have been prevented from evacuating on time for these reasons. Others did not know how to protect themselves from inclement weather," said Walter Gómez, co-founder, and CEO of Enlace Latino NC.
Organizers said they relied on information from official documents from federal and state entities, interviewed authorities and community leaders with experience in assisting during natural disasters.