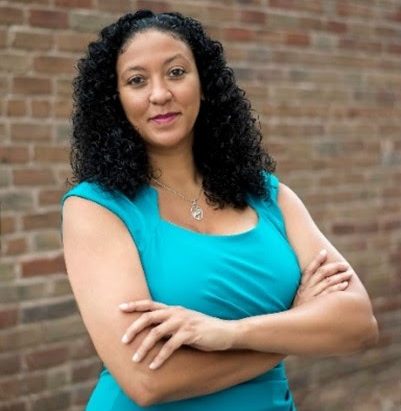 Historian and educator Victoria Smalls has been named executive director of the Gullah Geechee Cultural Heritage Corridor Commission.
The Gullah Geechee Cultural Heritage Corridor is a four-state National Heritage Area under the National Park Service that extends from southern North Carolina to northern Florida.
Smalls, who will begin July 26 her position as executive director, is a public historian, educator, arts advocate and cultural preservationist from St. Helena Island, South Carolina, and was most recently a ranger with the Reconstruction Era National Historical Park in Beaufort, South Carolina, according to the commission.
"I am profoundly grateful for the opportunity to advance the great work of the Commission, where I can serve the Corridor in a focused capacity, as an advocate and connector, promoting the magnificent richness of the culture, sharing the beauty of the people, and helping to support and uplift our communities," Smalls said.
Smalls represented South Carolina on the 13-member commission from 2016-20. As commissioner, she assisted in identifying and promoting the preservation of historic sites, structures, buildings and culture of the African American experience.
"I am absolutely ecstatic that we are able to place someone as capable as Ms. Smalls at the helm of our organization. She is eminently qualified, uniquely prepared, and profoundly representative of the community," said Dr. Dionne Hoskins-Brown of Savannah, Georgia, who chairs the commission and is leaving the role of acting director as Smalls assumes leadership.
Established in 2006 by Congress, the Gullah Geechee Cultural Heritage Corridor recognizes and preserves the cultural treasures of Gullah Geechee people, direct descendants of enslaved people brought primarily from Africa's rice-producing regions who were forced to work for almost two centuries on coastal plantations from southern North Carolina to northern Florida.
In 2013, the Secretary of the Interior and the National Park Service approved the Gullah Geechee Cultural Heritage Corridor Management Plan in an effort to support the recognition of important contributions made by Gullah Geechee people, their history, traditions and origins. Small's first responsibility as director will be to guide the corridor through its reauthorization process this year.
A lifelong member and descendent of the Gullah Geechee community, Smalls began her career in 2012 as the director of history, art, and culture and director of the York W. Bailey Museum at the Penn Center in Beaufort County, South Carolina, one of the country's first schools for formerly enslaved people on St. Helena Island.
She is a Riley Fellow with Furman University's Riley institute's Diversity Leaders Initiative, and has worked with the International African American Museum as program manager, the Joyner Institute for Gullah and African Diaspora Studies at Coastal Carolina University in Conway, South Carolina, as a cultural consultant.
Smalls is also a studio artist and arts educator who enjoys painting cultural pieces that represent her family and community, with a visual representation currently being exhibited at the Art League of Hilton Head Island, South Carolina, "The Contemplation Series."