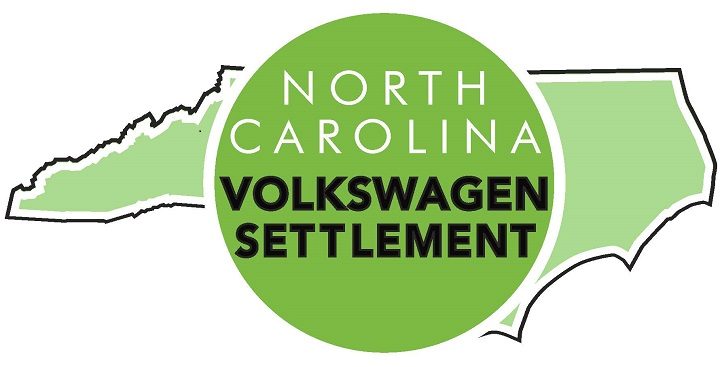 State environmental officials are asking for public comment on a draft plan to invest $67 million from the settlement of a federal case against Volkswagen for misrepresenting its diesel emission standards in certain vehicles.
The amount represents the state's share of the $2.9 billion settlement of a case in which the carmaker was alleged to have violated the Clean Air Act by selling about 590,000 vehicles equipped with devices that would defeat emission-reduction equipment during regular driving.
The draft phase 2 mitigation plan focuses on efforts to reduce pollution impacts while incentivizing zero emission vehicles and increasing outreach to under-resourced communities.
The North Carolina Department of Environmental Quality's Division of Air Quality will accept until 5 p.m. Sept. 7 comments online through Microsoft Forms at https://bit.ly/3jMMu3i, emailed to daq_NCVWGrants@ncdenr.gov or by voicemail at 919-707-8429.
The Division of Air Quality will hold a series of information sessions to explain the draft plan. Those interested in receiving funds for eligible projects are encouraged to register and attend one of the following meetings:
10 a.m.-noon July 14 in Asheville
2-4 p.m. July 14 in Charlotte
2-4 p.m. July 21 at North Carolina State University Clean Energy Technology Center in Raleigh
2-4 p.m. July 21 at Lenoir Community College in Kinston
The Division of Air Quality will also hold a series of in-person public information sessions for counties eligible in the Historically Under-Resourced Counties Outreach Program. Additional meeting dates, locations and times will be added to the DEQ Volkswagen Program webpage.
Gov. Roy Cooper designated the Division of Air Quality as the lead agency to manage the mitigation project in November 2017. Wilmington Trust officially designed North Carolina as a state beneficiary in January 2018.
In phase 1 of the program, North Carolina awarded nearly $27 million to replace 111 school buses and 16 transit buses and to install 33 zero emission vehicle, or ZEV, fast charging stations and 78 Level 2 charging stations across the state.
Additional information regarding Phase 2 can be found online.