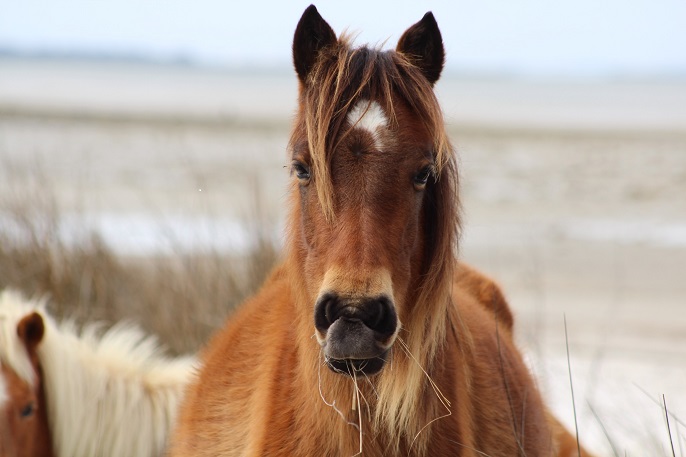 The Core Sound Waterfowl Museum and Heritage Center based on Harkers Island is celebrating 25 years of the Foundation for Shackleford Horses with a porch talk Thursday and photo contest inspired by the wild horses on an uninhabited, protected barrier island.
Shackleford Banks, the southern-most barrier island in Cape Lookout National Seashore, is home to more than 100 wild horses and the nonprofit Foundation for Shackleford Horses organized in 1996 works "to preserve and protect the Shackleford horses and to ensure their place in history is continued into the future," according to the foundation.
The foundation will present the "porch/parlor talk" at 2 p.m. Thursday upstairs at the center's gift shop at 806 Arendell Street in Morehead City. No reservations are needed. Handicap access available via ramp outside and lift inside.
The photo contest, which was previously reported, will be on display in the museum on Harkers Island Aug. 8 through Oct. 31. Opening reception is 3:30-5:30 p.m. Aug. 8. Museum hours are 10 a.m. to 5 p.m. Monday through Saturday and 2 to 5 p.m. Sunday.
Visitors to the museum on Harkers Island will be voting from Aug. 8 to Oct. 25 on photographs that must feature Shackleford horses and be taken on or offshore of Shackleford Banks.