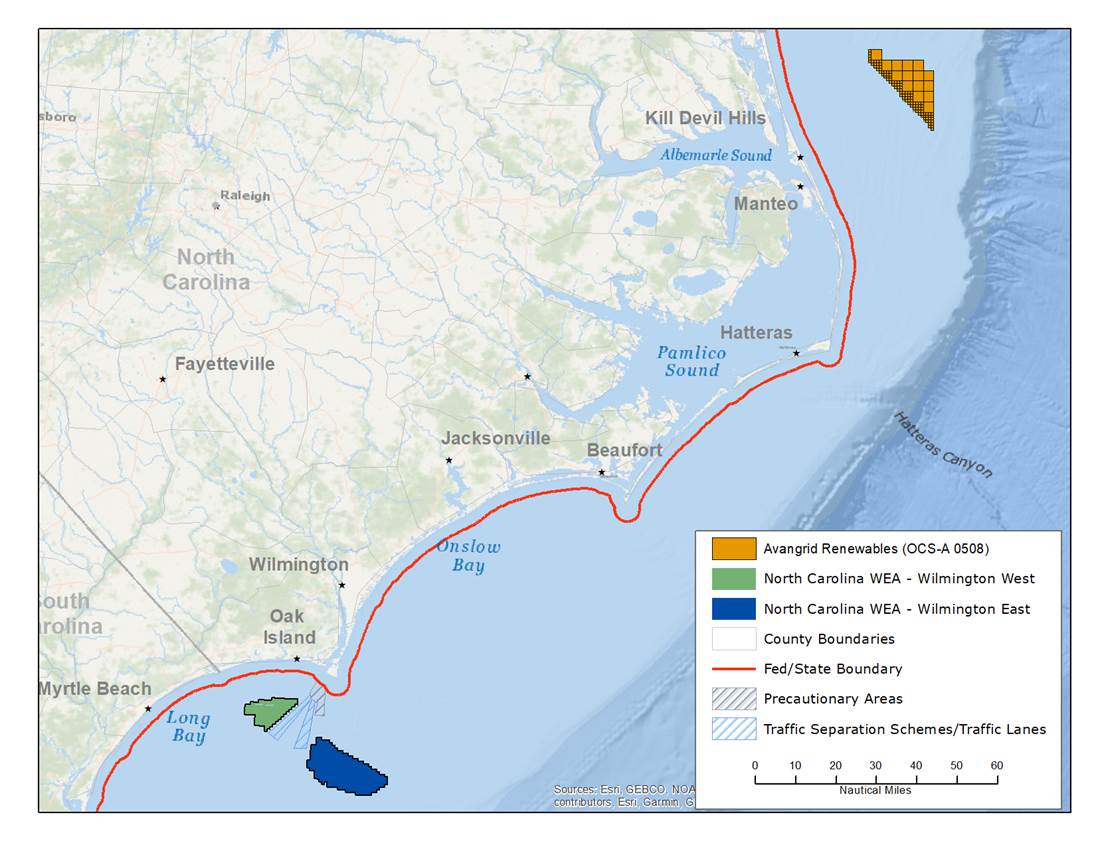 The Bureau of Ocean Energy Management's Carolina Intergovernmental Renewable Energy Task Force will meet later this month to discuss wind energy off the coast of the Carolinas.
The task force meeting is from 9 a.m. to 4:30 p.m. Wednesday, July 21, on Zoom. Register for the meeting online. After registering, participants will receive a confirmation email. There will be an opportunity for the public to comment and ask questions at the meeting.  
Task force members, which include tribal, federal, state and local government representatives, will discuss the next steps in the BOEM leasing process for establishing wind energy areas, or WEAs, off the coast of both North and South Carolina, called the Carolina Long Bay area.
During the meeting, BOEM will update task force members on recent planning activities, provide a briefing on past and present Carolina Long Bay offshore wind development, and consider an approach for possible lease sale and discussion with federal, tribal, state and local government officials.